General Motors is working on a stretched variant of the Cadillac ATS for the Chinese car market. The Cadillac ATS is currently imported into China and having a difficult fight against the locally made & stretched Audi A4L, BMW 3Li, and Volvo S60L.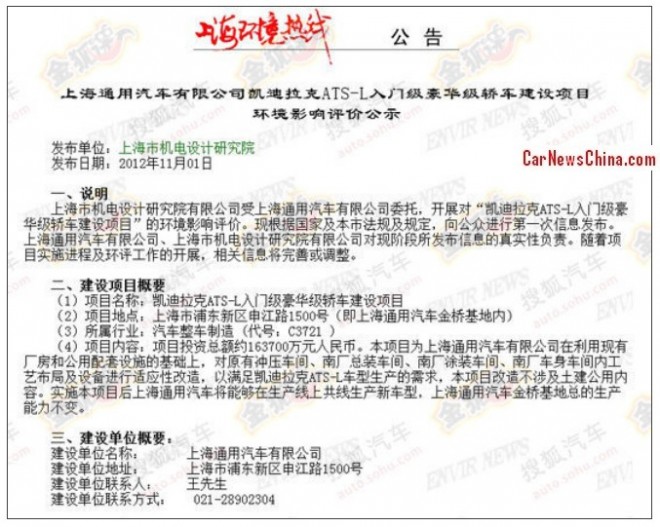 The stretched Cadillac ATS will be called 'ATS-L' and will be manufactured in China by the Shanghai-GM joint venture. Production will start early in the second half of this year. The ATS-L will be extended by 10 centimeters compared the the U.S. variant, making for a wheelbase of 2875mm.
The imported ATS is only available with a 2.0 turbo with 270hp. The China-made ATS-L will also be available with the 200hp 2.5 and the 320hp 3.6 V6. Price of the Chinese ATS-L will start around 275.000 yuan, and that is in line with the competition.
---