The Cadillac ATS sedan has been launched on the China car market. Price starts at 308.000 yuan and ends at 438.000 yuan. The Cadillac ATS is imported into China. Local production of the Cadillac ATS at the Shanghai-GM joint venture will start sometime in 2015.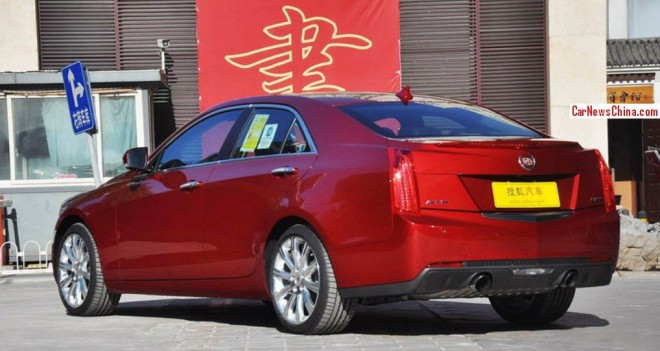 Because it is imported the ATS is more expensive than its locally made competitors such as the Audi A4L (270.000), the BMW 3Li (283.000). However, the price difference is smaller than expected and the ATS costs exactly the same as the locally-made Mercedes-Benz C-Class (308.000).
This indicates Cadillac will be losing money on each ATS it sells, likely a strategic move to gain market share first and start earning money later when local production starts.
Except over price the Cadillac will face another hard battle over size. The Audi A4L and the BMW 3Li are stretched variants developed especially for the Chinese market, Mercedes is readying a stretched new-C and Volvo will soon join the party with the stretched S60L. The ATS is simply too short to sell…
The Cadillac ATS is currently only available with one engine; a 2.0 turbo with 270hp and 353nm. Other engines might join the line-up later.