The brand new Fiat Ottimo hatchback is ready for the China car market. The Fiat Ottimo will be launched in March. Price will start around 95.000 yuan and ends at 145.000 yuan The Ottimo is a new China-only hatchback based on the Fiat Viaggio sedan, it debuted in November last year on the Guangzhou Auto Show.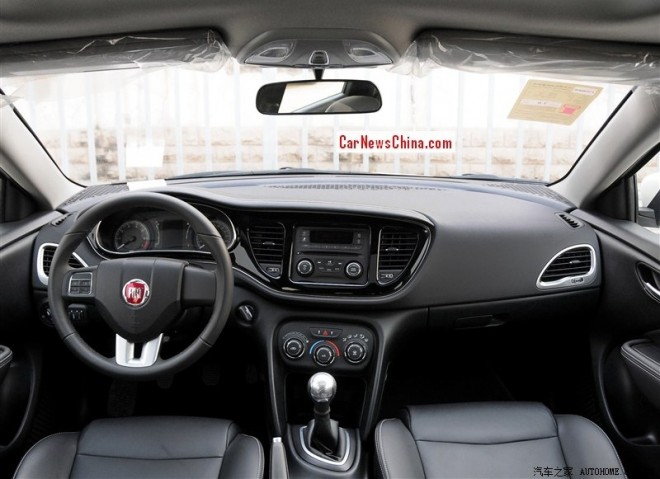 Fiat is also working on a Ottimo Sport which will be launched late this year, likely at the 2014 edition of the Guangzhou Auto Show.
The Ottimo is powered by a 1.4 turbo T-Jet engine in two different tunes: 120hp or 150hp, both mated to a 5-speed manual or a DCT. The Ottimo will be marketed as a sporty thingy aimed at young first-car buyers in first and second tier cities. The Viaggio is aimed at more traditional buyers who believe a car ain't no car if it is not a sedan.
The Viaggio sedan and Ottimo hatchback are made in China by the Guangzhou-Fiat joint venture. The Viaggio is basically the same car as the Italian-American Dodge Dart. Fiat is also working on a Viaggio cross-wagon which will debut late next year. The wagon will spawn a Dodge variant, the hatchback most probably not.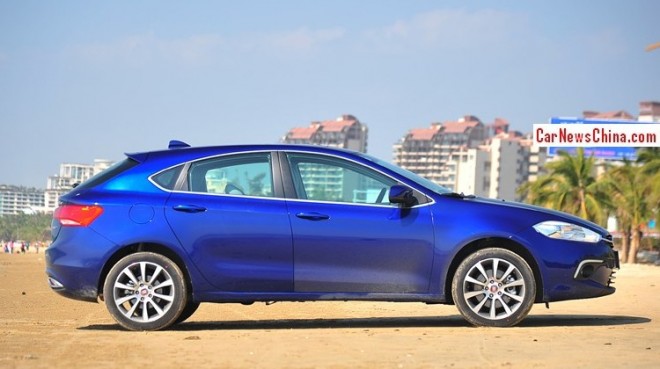 Very sharp lines but the tires could be a bit bigger. Front lights gigantic.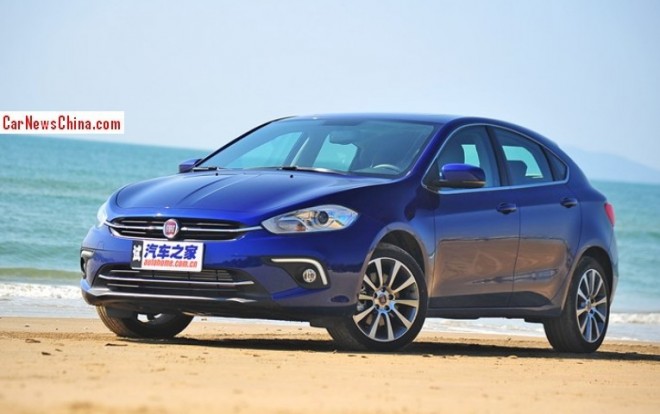 Life is a blue sea. Life is a blue car.
Huge Fiat logo on the back. Exhaust pipe half hidden. Just a tiny bit of chrome around the fog lights.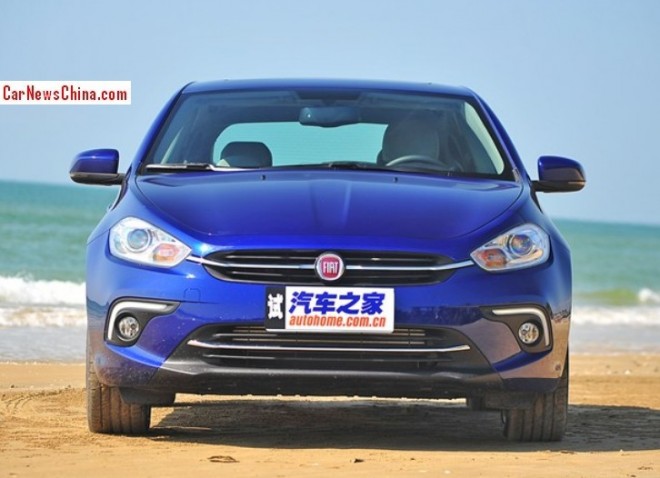 Much more chrome at the front.
---