A very fiery Ferrari 599 GTB Fiorano super car, Spotted in China in the great city of Shanghai by reader Anonymous, thank you for the pictures! The license plate reads 599F3 and that is the best license plate we have seen on a Ferrari 599 in China so far. Interestingly, the plates were issued in Beijing, a 1200 kilometer ride away.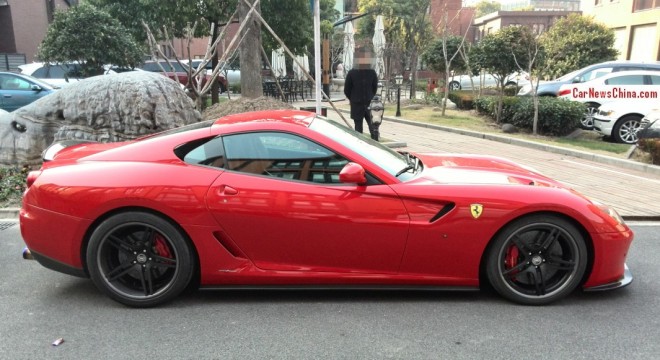 The 599 is heavily modified with an carbon fiber front lip, carbon fiber side skirts, a black grille, darkened windows, a bespoke exhaust system, a carbon fiber rear wing, and fantastic 5-spoke 21inch matte black alloys with red brake claws. The speedy shiny-matte color was achieved by applying a transparent protective film over the whole body, making for a truly unique Ferrari.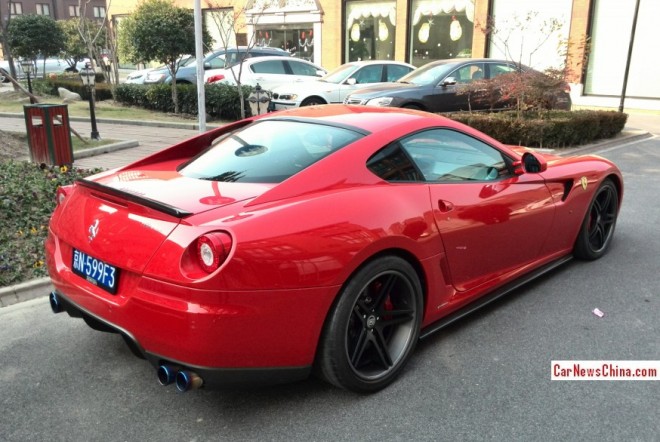 They don't come any hotter… The 599 was powered by a 6.0 liter V12 engine, is base form good for 612hp and 608nm, but we bet this particular car has a few more horses under the bonnet…
Time now for the rest of our Famous China-Ferrari 599 Collection™: Alonso Edition, hit by a tree, with friends @ FFF, white & shiny red, with friends, azzurro blue, white & blue, red, yellow, a special-edition orange GTO, white, and another red.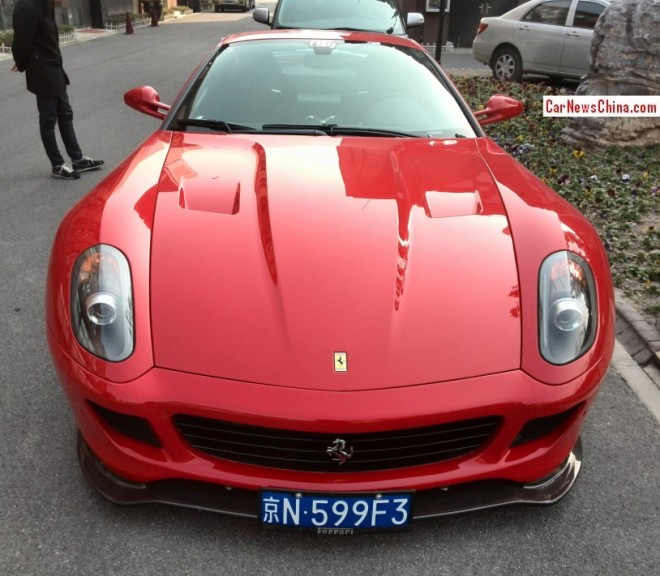 ---