An extremely speedy Ferrari 599 GTO, seen near the Shanghai F1 circuit by reader LL, thank you for the pictures! The GTO is painted in white and further sexed up by a shiny red racing stripe, shiny red mirrors, some shiny red stickers, huge 21 inch wheels, racy tires, and matte gray alloys.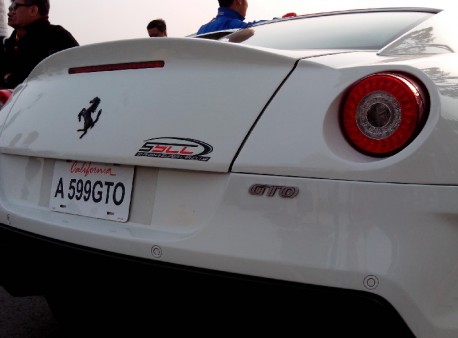 For those who don't know; this is 'a 599GTO', from California no less. The owner of this great vehicle is a member of the SSCC, which stands for Shanghai Super Cars Club. The GTO is powered by a extremely mad 6.0 V12 with 670hp and 620nm, top speed is 325km/h and 0-100 is gone in 3.6 seconds.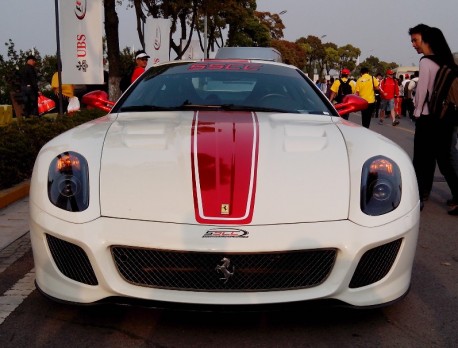 The Ferrari GTO debuted on the Beijing Auto Show back in 2010, a year before China became the biggest market for Ferrari. Only 599 GTO's were produced and this white-shiny-red car is number nine we see in China. The rest of our Famous China-Ferrari 599 GTO Collection™: with friends, azzurro blue, white & blue, red, yellow, a special-edition orange GTO, white, and another red.