Shanghai suffered a severe summer storm last night, and one very poor victim was a yellow Ferrari GTO which git hit very hard by a fallen tree, with branches cracking all over the speedy vehicle. Fortunately the damage to the Italian race horse seems limited, but it will be a hard work to get the tree out of the way.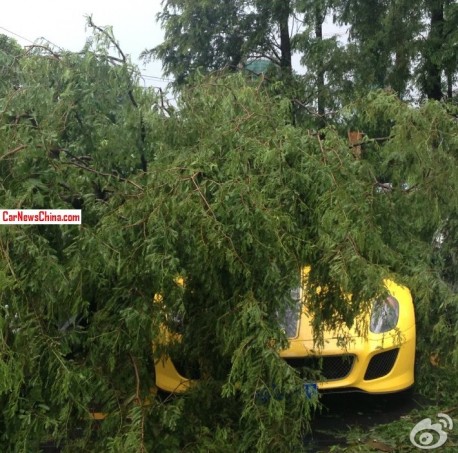 The Ferrari 599 GTO normally crashes into things, instead of being crashed by things. The mighty 6.0 liter V12 with 600 horses can probably burn that three to the ground in mere minutes, if it wasn't that wet. The Ferrari 599 GTO is a rare car to see in China, this yellow tree-lover is number 11 we see in country. Here is the rest of our Famous China-Ferrari 599 GTO Collection™: with friends @ FFF, white & shiny red, with friends, azzurro blue, white & blue, red, yellow, a special-edition orange GTO, white, and another red.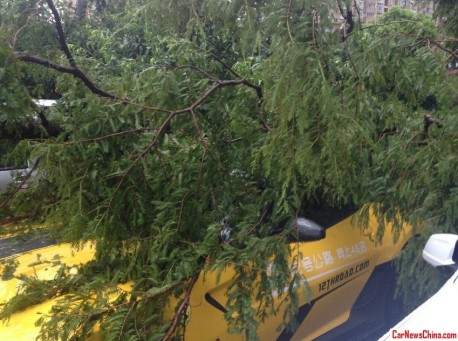 Well, when you stick stickers like that on your GTO you do deserve some misery.
Pictures via Weibo.