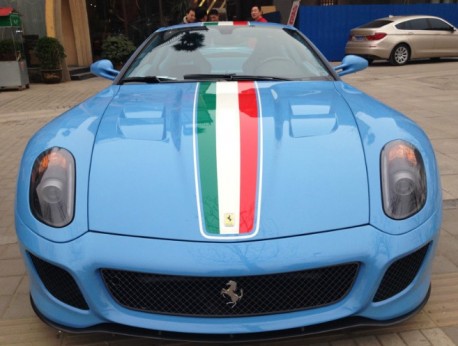 A very blue Ferrari 599 GTO, seen in the great city of Zhengzhou in Henan Province. This special kinda blue, know as 'azzurro', is the national color of Italy.  The GTO is further Italianed by a racing stripe in the colors of the Italian flag, green-white-red-no-blue, with a white line around. The Chinese owner of this Ferrari supercar apparently likes spaghetti.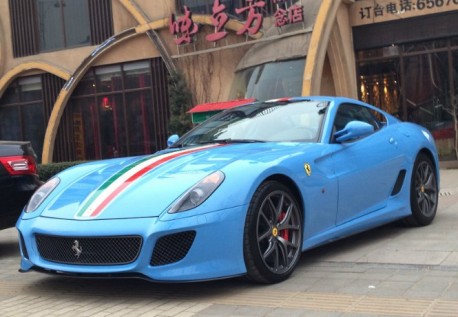 Sleek matte gray alloys with red brake calipers, combining nicely with blue.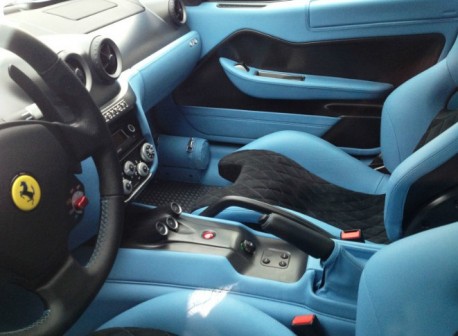 Blue theme continues inside but I don't see any Italian flags here. The Ferrari 599 GTO is powered by a extremely mad 6.0 V12 with 670hp and 620nm, top speed is 325km/h and 0-100 is gone in 3.6 seconds. Blue Lightning!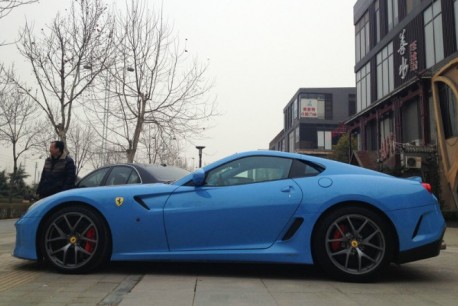 The Ferrari GTO debuted on the Beijing Auto Show back in 2010, a year before China became the biggest market for Ferrari. Only 599 599 GTO's were produced and this blue car is number seven we see in China. Earlier on we met a white & blue 599 GTO, a red 599 GTO, a yellow 599 GTO, a special-edition orange 599 GTO, a white 599 GTO example and another red 599 GTO.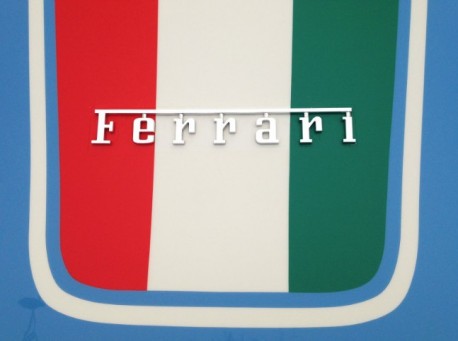 Flag-without-blue racing stripe goes over the roof to the rear and stops short of the rear wing.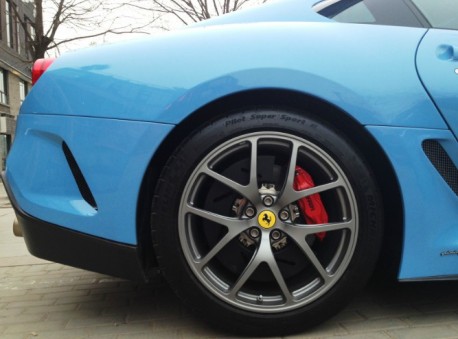 Alloys can make a grown man feel dizzy, especially around 17:00.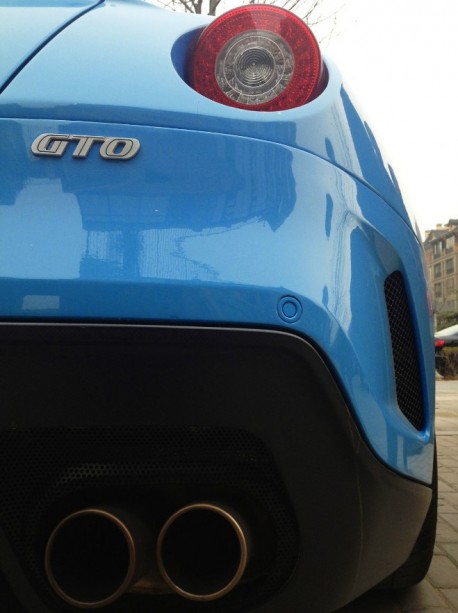 The GTO, not just a car, but a myth even in life.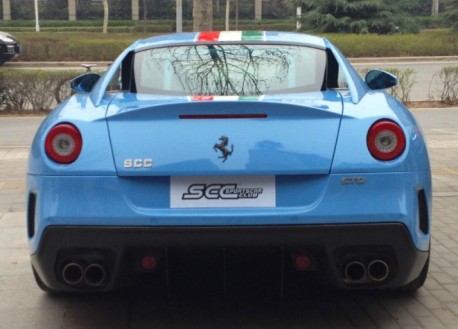 Ferrari's famous horse painted in black! Italians won't like that a bit…