A very rare  Ferrari 599 GTB HGTE 60F1, seen in the great city of Jinan in Shandong Province by reader Richard M., thank you for the pictures! The 599 GTB HGTE 60F1, nicknamed 'Alonso Edition', was a special edition Ferrari 599 launched in 2012 to celebrate 60 years of Ferrari in Formula 1.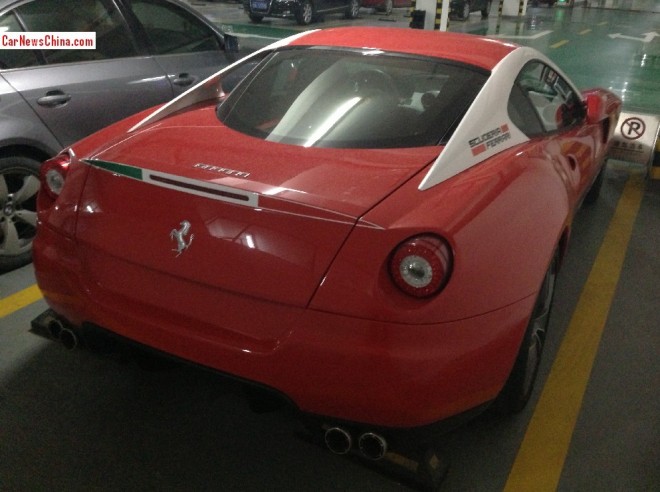 The 599 GTB HGTE 60F1 comes with the Italian flag on the rear spoiler, 20″ diamond-finished forged alloy wheels, white A & B pillars, and 'Scuderia Ferrari' stickers on the B-pillars. Ferrari made only 40 examples of the 599 GTB HGTE 60F1, making it one of rarest 599 variants.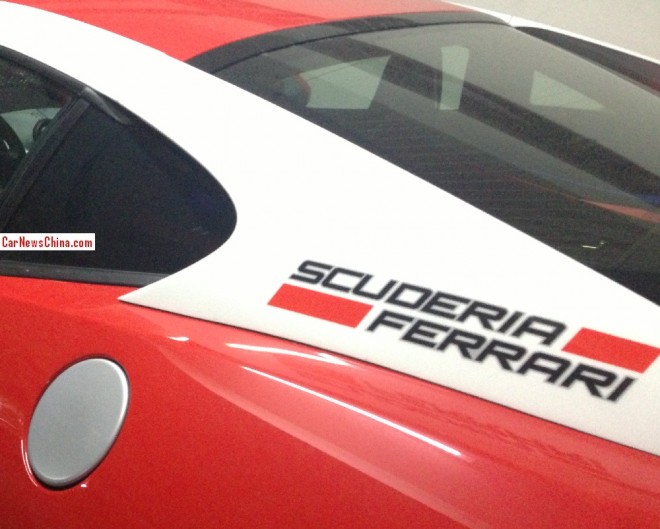 Power came from a 6.0 liter V12 with 612hp and 607nm, good for a 331 km/h top speed and 0-100 is gone in 3.8 seconds. The HGTE handling package added stiffer suspension and a faster gearbox.
The fantastic Ferrari 599 was and it s very popular super car in China. Time thus, for our Famous China-Ferrari 599 Collection™: hit by a tree, with friends @ FFF, white & shiny red, with friends, azzurro blue, white & blue, red, yellow, a special-edition orange GTO, white, and another red.