A beastly BMW 535 GT, Spotted in China on the Beijing Tuning Street. The big bad Bimmer was painted in piano black and fancied up to the max by orange and fluorescent orange detailing. Now, let's switch on the flash light!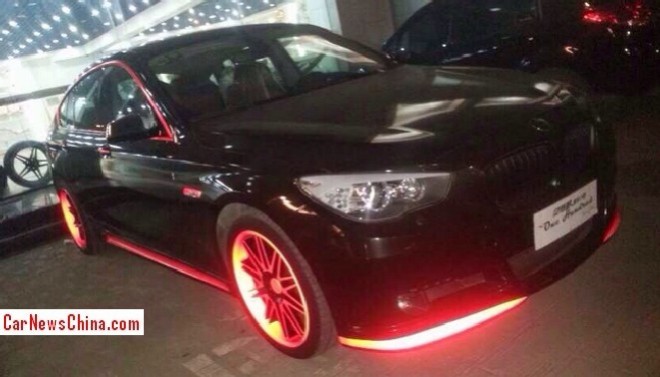 The fluorescent orange glowing in the dark, turning the night into an orange day.  Grille and BMW badge are completely in black for extra contrast.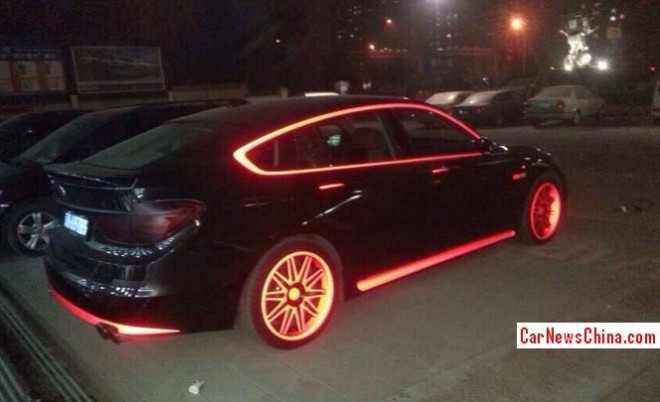 Even the fluorescent orange strips around the windows are brilliant, and even the door handles glowing their part.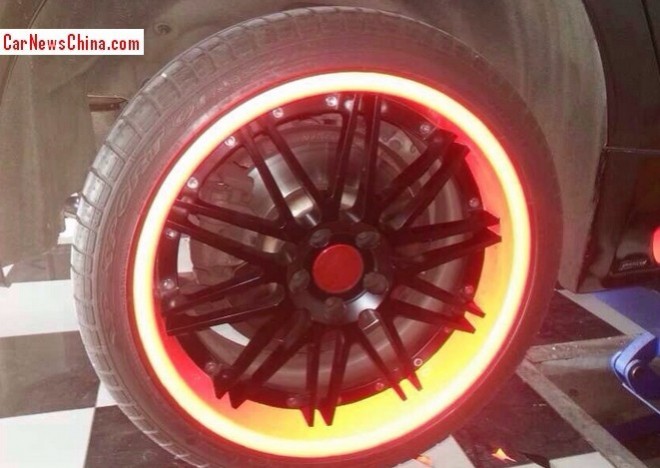 This alloy is on fire.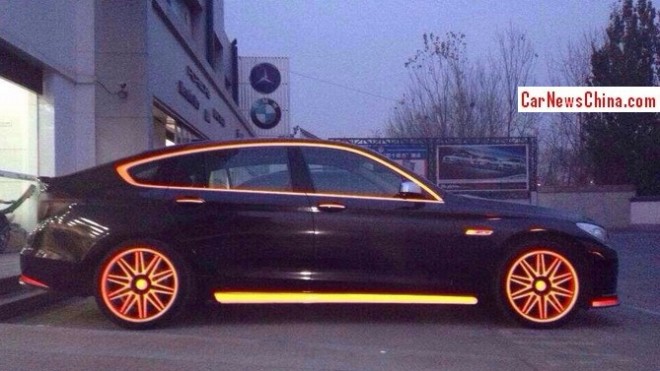 The BMW 5 Series GT is a very rare car in China as Chinese car buyers don't know exactly what it is supposed to be. It is very expensive too, price starts at 809.000 yuan and ends at 1.86 million yuan ($130.000 to 289.000). We have only two examples in our collection: bank robber, an one matte white.
---