A very dangerous Suzuki Alto Happy Prince, Spotted in China on a second hand car market by reader & serial spotter Navigator 84, thank you for the pictures! The good Alto was made a lot more dangerous by mustard yellow paint topped up with a giant dragon in attack mode. Other improvements include chromed window frames and green alloys.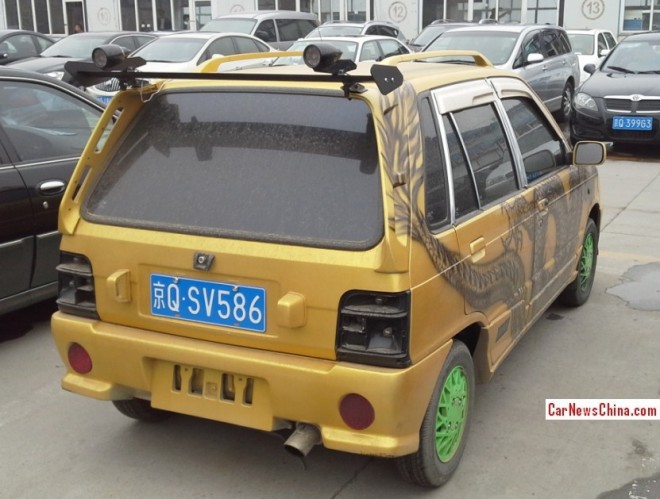 A bit more fun at the back with a large wing on the roof and a fatass exhaust pipe. The body kit, including the weird rack around the rear window and the large fog light in the front bumper, was standard on the Alto Happy Prince.
The Happy Prince was a sporty variant of the second generation Suzuki Alto that was manufactured in China by the Changan-Suzuki joint venture from 1988 until 2008. The Happy Prince arrived in 2001 and continued until the end. Power came from a 0.8 liter 3-cylinder petrol engine with 54hp. Today it is a popular vehicle for tuning and modifications; earlier on we met a Pinky and a Bape.