A sleek Chevrolet Malibu sedan, Spotted in China in the great city of Shanghai by Reader Anonymous, thank you for the pictures! The mad Malibu is wrapped in a rather special carbon fiber bubble wrap and further sexed up by extra bars in the grille, darkened windows, and sporty 10-spoke matte black alloys.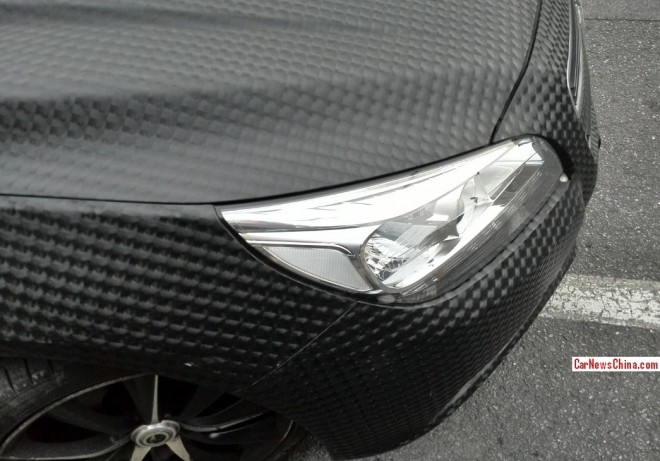 The wrap is very similar to a wrap we met a month ago in the great city of Shenzhen, then applied on a Nissan Teana. Could this, be a new trend?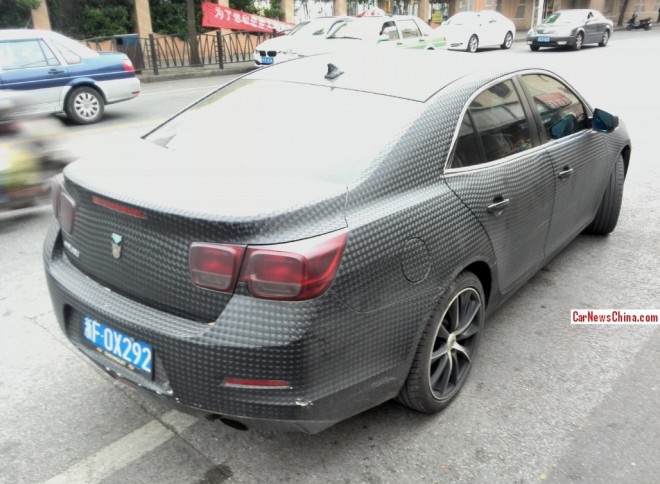 The wrap seems to be of high quality and perfectly covers the bumpers, door handles, and mirrors.
The Chevrolet Malibu is manufactured in China by the Shanghai-GM joint venture. Price starts at 169.900 yuan and ends at 236.900 yuan. Engines: 1.6 turbo, 2.0, and 2.4. The Malibu is not a very popular car in China, this Shanghai car is indeed the very first modified example we meet.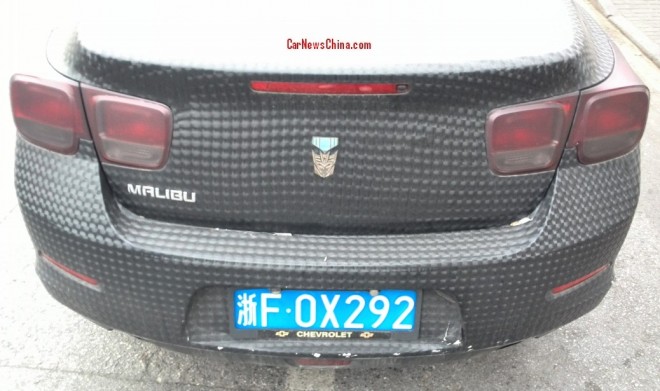 Check license plate! That must be Megan…  (link a little bit NSFW). Transformers badge instead of the Chevy logo a good idea.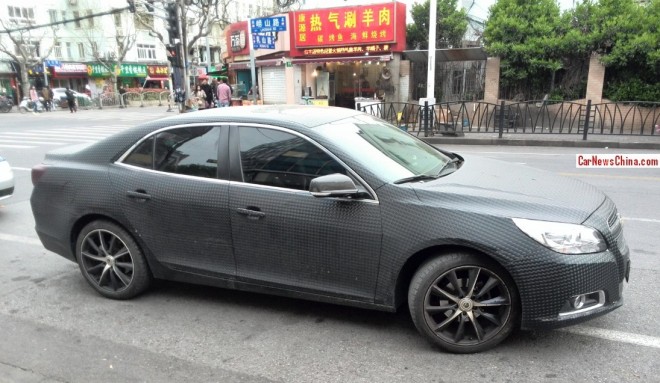 Crazy car = Good car.