Busy times at the Yiwu Auto show in the great city of Yiwu in Zhejiang Province. Visitors check out the Cadillac ATS sedan and then some babe. Cadillac had two babe on the booth, both shaped very impressive. The strategy appeared to work very well, but did any visitor care about that fine 3.5 liter V6? Maybe not. More pics below, NSFW.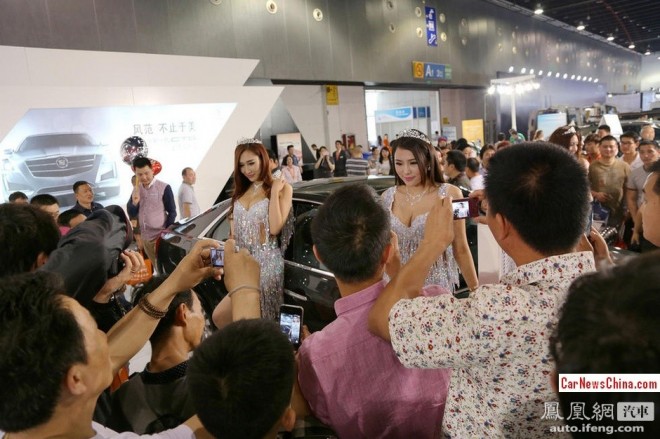 The babes are dressed in shiny dresses, very Bling and all, and wear crowns on their heads. They beauty queens.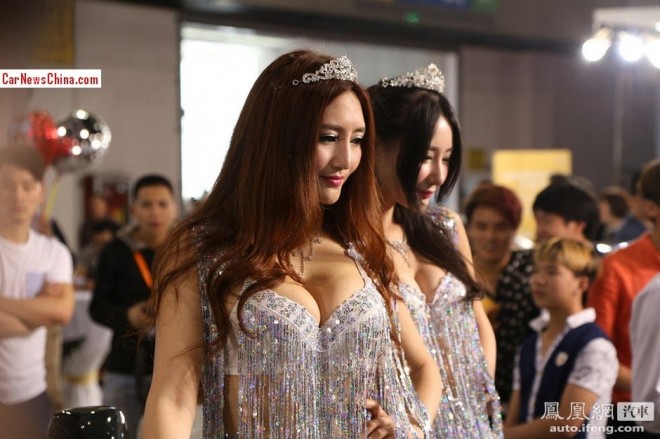 Together they are friends.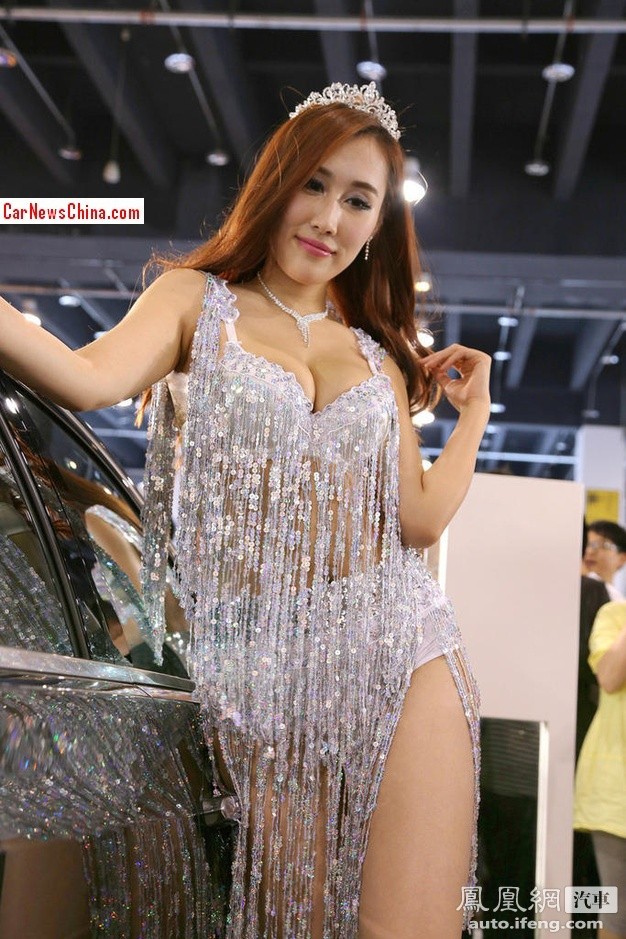 Shiny dress mirrors nicely in Cadillac. Auto shows in cities like Yiwu are mosly very local affairs, organized by local dealer associations, who also hire the babes. Earlier on we saw another Cadillac stunt in Wuhan. Visitors can buy cars right off the show floor, and if they pay a bit more, well, who knows..?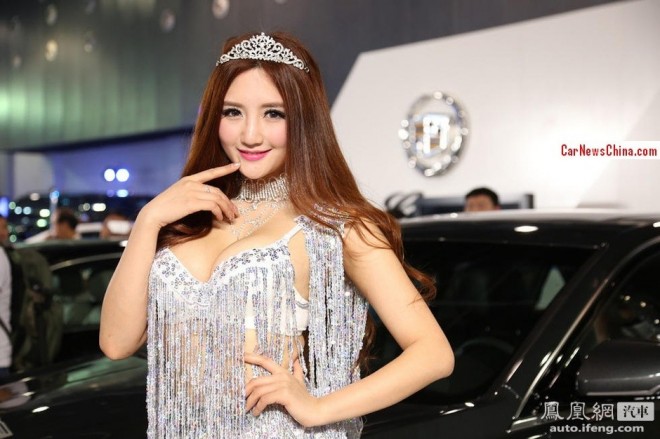 ATS is missing its airbags. The Cadillac ATS is manufactured in China by the Shanghai-GM joint venture to compete with the China-made Audi A6L, BMW 5Li and Mercedes-Benz E-L. Price starts at 349.900 yuan and ends at 569.900 yuan. Engines: 2.0 turbo with 269hp and 255nm and that 3.5 V6 with 309hp and 360nm.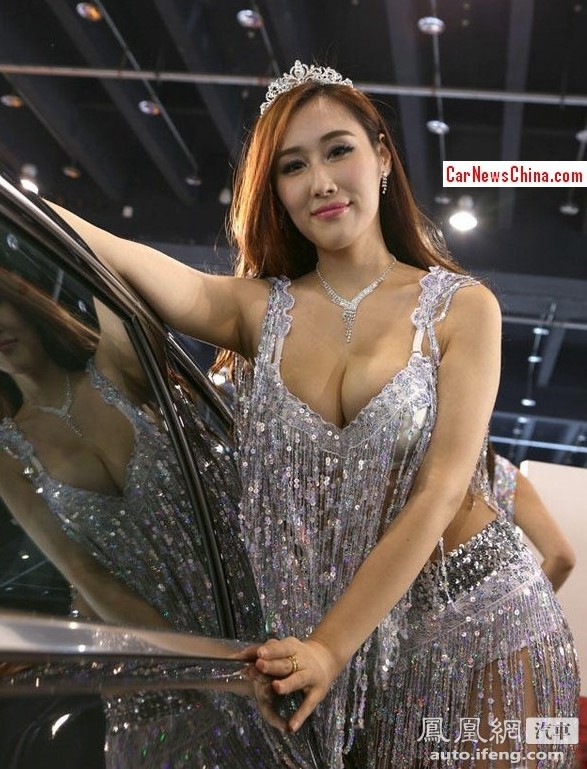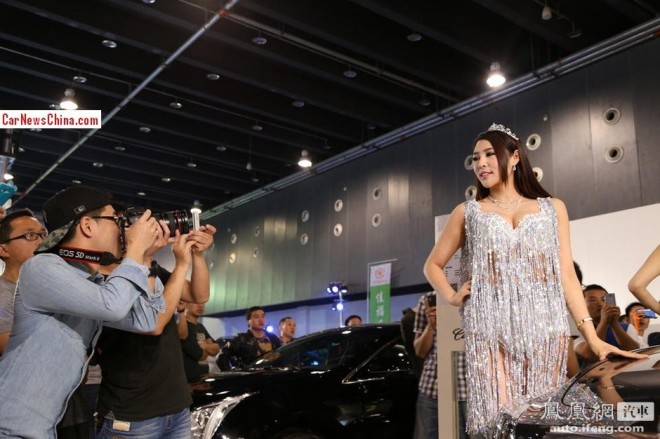 She got, such a pretty face.