A manic Mansory Aston Martin DB9 supercar, Spotted in China in the great city of Shanghai by Reader Antoine Chalendard, thank you for the pictures! The mighty Mansory is painted in shady gray and partly wrapped in eye killing Pink, and further sexed up with matte black double-five spoke alloys and Pink brake claws.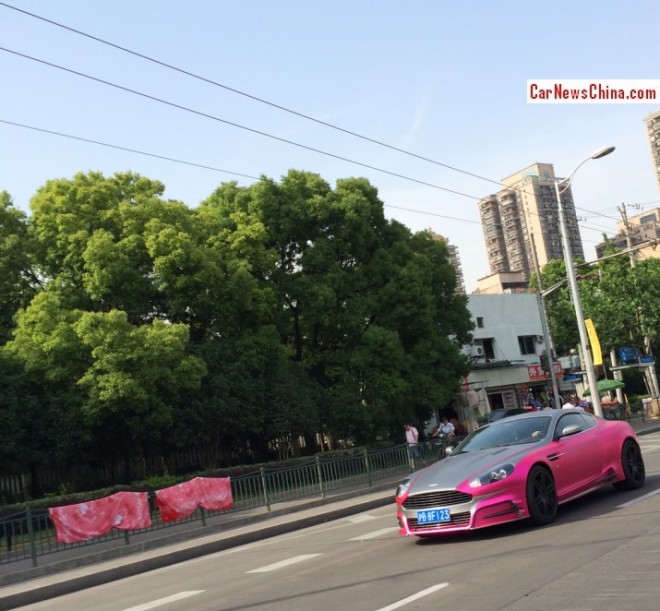 The Mansory pack consists of a new lower-grille, a body kit with a lot of extra carbon fiber and racy side skirts, lowered suspension, and larger front and rear tires. Sadly, Mansory didn't touch the engine. The 6.0 V12 in the DB9 delivers 510hp and 620nm, and that is barely enough these days. Still,  295km/h top speed and a 0-100 in 4.1 seconds is not that bad. Speedy Pink Brit!
Price for the base DB9 in China starts at 3.38 million yuan or 816.000 USD, and the Mansory goes for about 4 million these days. Mansory doesn't have any official dealer in China yet. Most cars are imported one-by-one via the misty gray dealer-to-dealer circuit where price and package can vary widely.
---

Recommended: