A beautiful black Audi 100 C4 sedan, Spotted in China in the Fangzhuang Residential Area in Beijing. The good Audi was in a surprisingly good shape; well maintained, with a clean body, no rust, and no missing parts. The 100 C4 was manufactured from 1991 until 1994 when it was updated to the first generation Audi A6.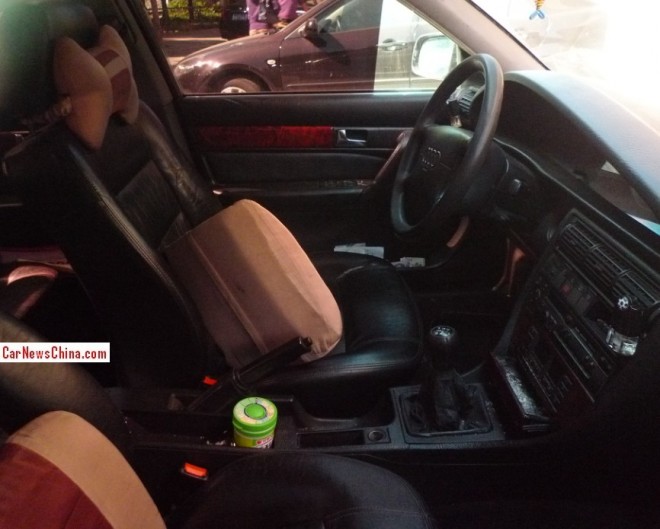 Dash is good shape too with the typical triple air-vent high up in the center console.
The Audi 100 C4 was basically a heavily revised Audi 100 C3, which was manufactured in China by the FAW-Volkswagen joint venture. Oddly however, the C4 was not manufactured in China because the joint venture opted to continue with the C3. And even more oddly; the first generation Audi A6 was manufactured in China, but only from 1999 when the old C3 was finally killed.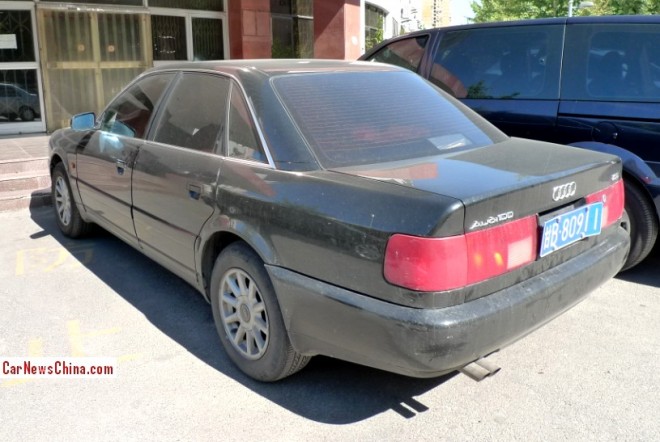 Small license plate area indicates this is a non China-spec model. First character on license plate indicates this Audi is registered in the remote Gansu Province, some 2000 kilometers to the west of Beijing. The Audi 100 C4 was available with various petrol and diesel engines. This particular example is powered by a 2.6 liter V6 petrol with 148hp, mated to a 5-speed manual.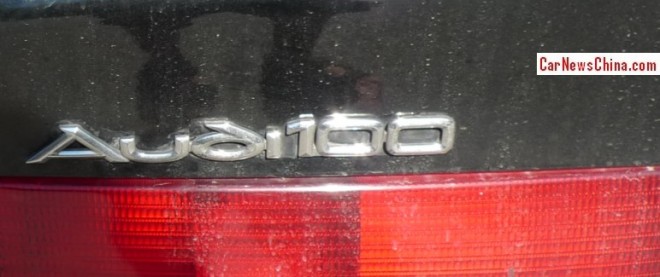 From a time badges were art.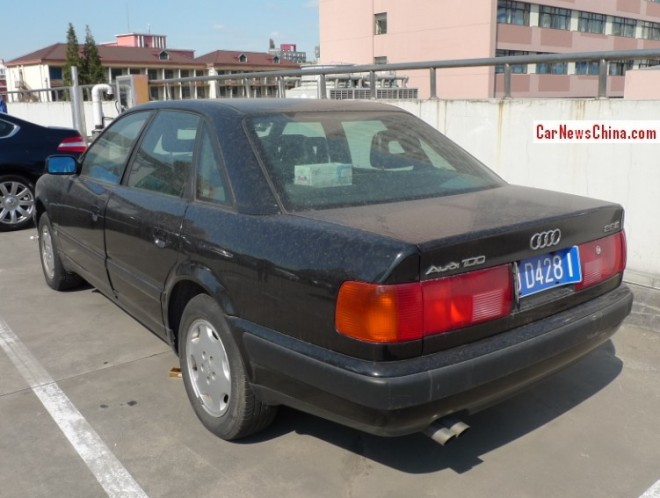 Interestingly, not long after that I met another Audi 100 C4 on a car market in Shanghai, with a similar small license plate area. This was a 2.6E, in good condition but a tad too dirty.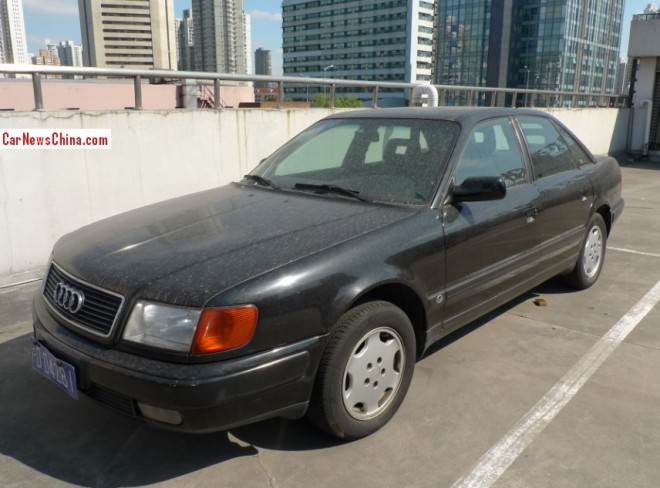 ---

Recommended: