A very rare Jinma QJM5022TYN6 two-door Wedding Car, Spotted in China in the great city of Chongqing by Reader Colin, thank you for the pictures! The Jinma QJM5022TYN6 Wedding Car was manufactured by the Jinma Motor Company from the early 1980′s to the late 1990′s.
In those days there weren't too many fancy cars in China but there was, as always, a great need to impress the guests on wedding parties. The happy couple could then hire a so called 'classic wedding car', a China-made automobile that was supposed to look like a vintage Western limousine.  Some twenty Chinese companies manufactured these classic wedding cars and Jinma was the largest of the lot.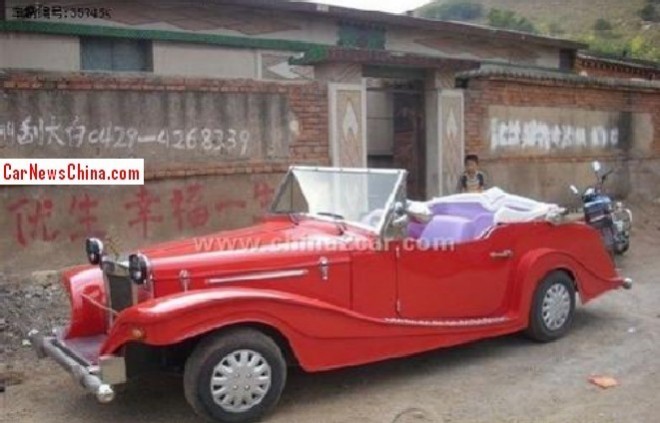 This is how they looked when new. The two-door variant is exceptionally rare, as most Jinma wedding cars were of the four-door variant, like the one we met earlier in the Dalian Classic Car Museum.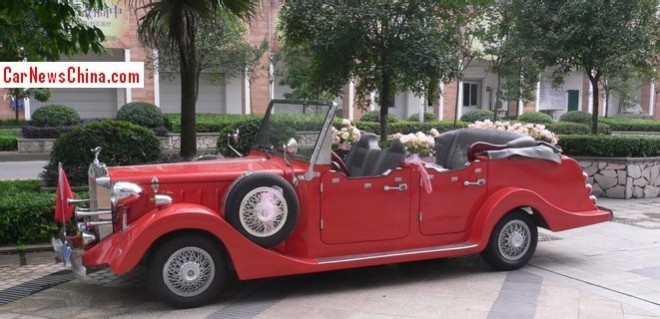 A four-door example with spare wheels, a flag, and a Rolls-Royce grille. Customers could basically spec any grille they wanted, as long as it looked expensive.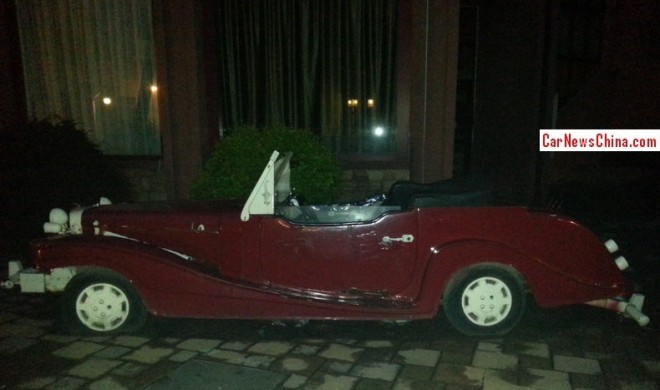 The Chongqing Jinma sadly seems in a sorry condition, the body work is decaying and the tires are deflated. Some cruel man abandoned this great car. Interestingly, the chrome parts are painted in white, the first time I see that on any Jinma. On all others they were either in chrome or painted in gold.
The Jinma Motor Company was a subsidiary of Qingdao Soar Automobile, based in the great city of Qingdao in Shandong Province. The company still exist today, making giant copies of the 1961 Rolls-Royce Phantom. Sadly, business isn't as good as it was in the 1980′s as many Chinese can nowadays afford to rent the real thing.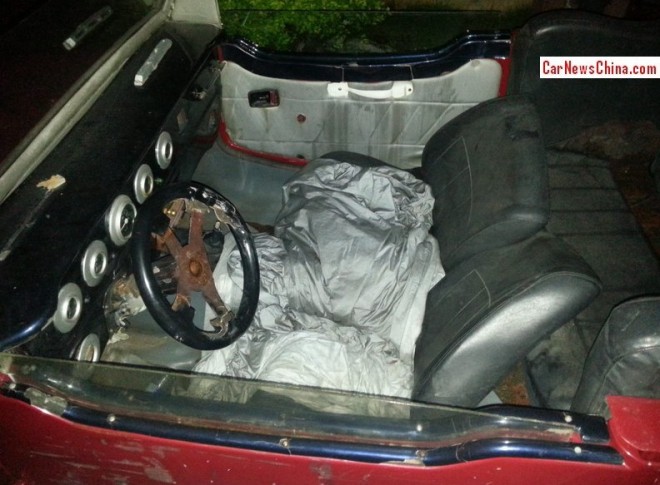 The horror! Interior seems beyond saving. Bench in the back just big enough for two children, or a mother in law. Steering wheel is original Jinma. Large part of the body, including the doors, were made out of wood, and that doesn't fare well out in the open in the humid Chongqing weather.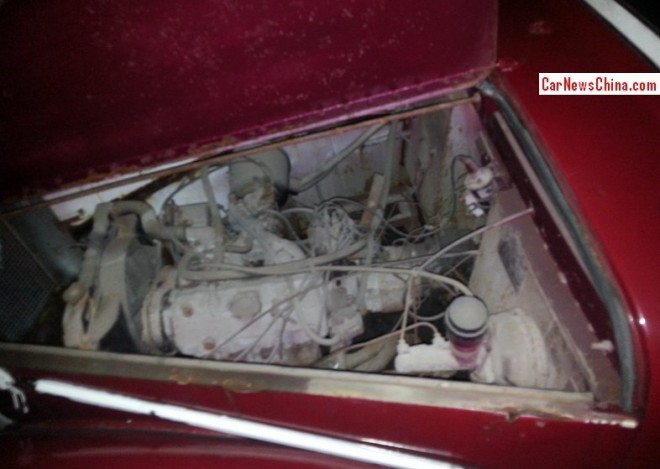 The Jinma QJM5022TYN6 Wedding Car was based on the platform of a Great Wall Motors pickup truck, only slightly shortened for the two-door. The standard engine was a Great wall 2.4 liter four-cylinder, but this engine seems much smaller. We have heard stories of Jinma wedding cars powered by a Xiali-sourced 1.3 liter four-cylinder engine, and this could very well be one of those.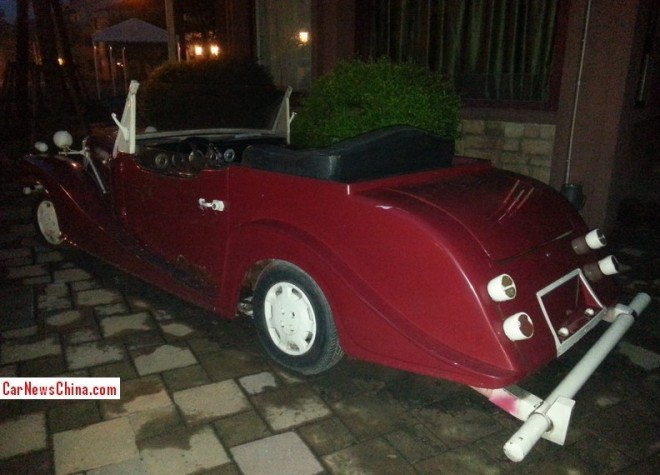 Large bumper is made of steel to protect the precious handcrafted body. This car is fitted with two rear lights on each side, different again from an other example we met earlier in Nanning in Guangxi Province, which had…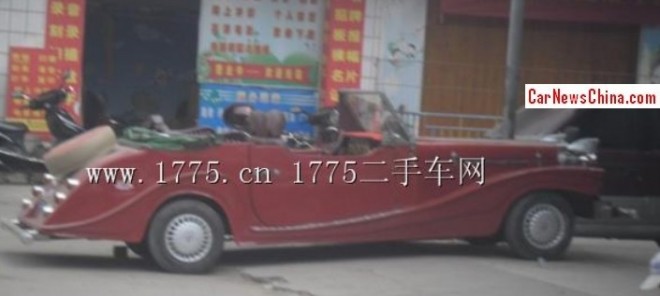 … three rear lights on each side, and a spare wheel on the back. Crazy Jinma! Note chrome chrome parts.