A very big and very black Unimog U5000 SUV campervan, Spotted in China on the Beijing Crab Island International Auto Show where is was parked outside amid some Hummers and other small American fry. The massive German beast is painted in matte black, making it even more sinister and darkly dangerous.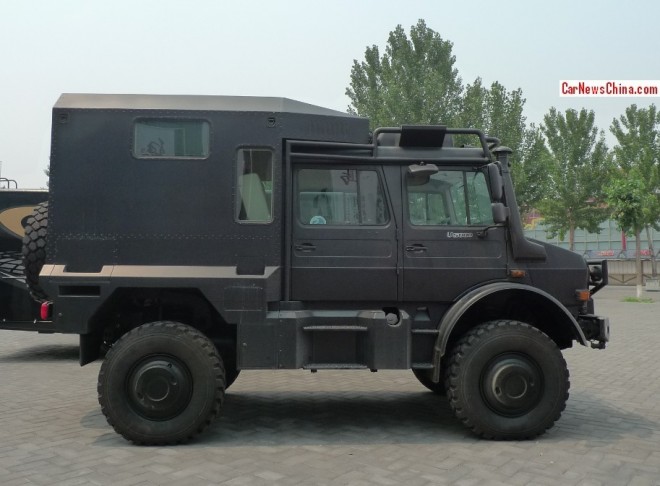 The vehicle perfectly represents a new kind of all-surviving campervans that is becoming very popular among China's rich. Most are imported from Germany and based on truck chassis, some are from the U.S. based on super-sized pickup trucks such as the Ford F-650. This Unimog monster is rather special is the segment, for it is actually not that big, but it will go further than all the others combined.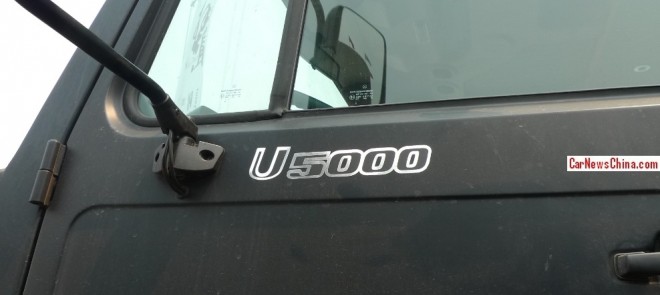 The U5000 is powered by a 4.8 liter four-cylinder turbodiesel engine with [email protected] and [email protected]. Top speed is usually limited to 80km/h, but I bet these wealthy Chinese buyers will throw that limiter in the first mountain river they can find…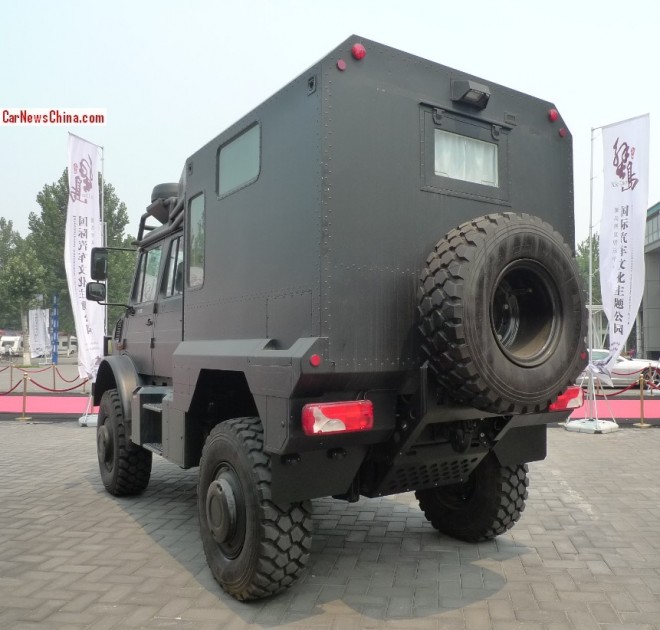 Ground clearance is a towering 49 centimeter. You can't just get in this vehicle, you got to climb up there first!
Update: Martin L., who works for the exhibition, provided some pictures of the interior. Thanks!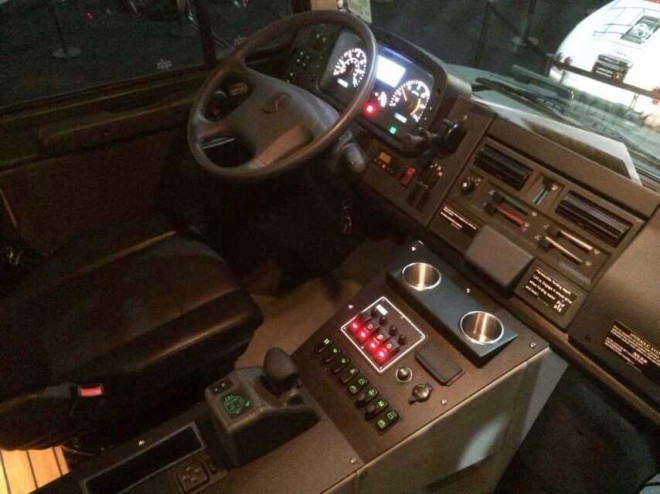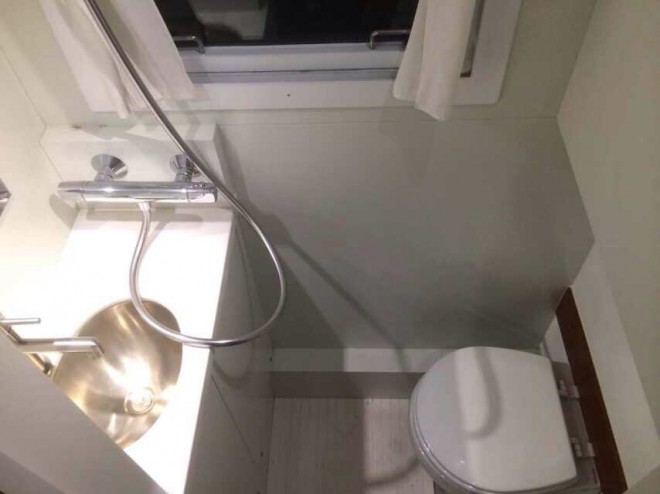 Toilet and shower.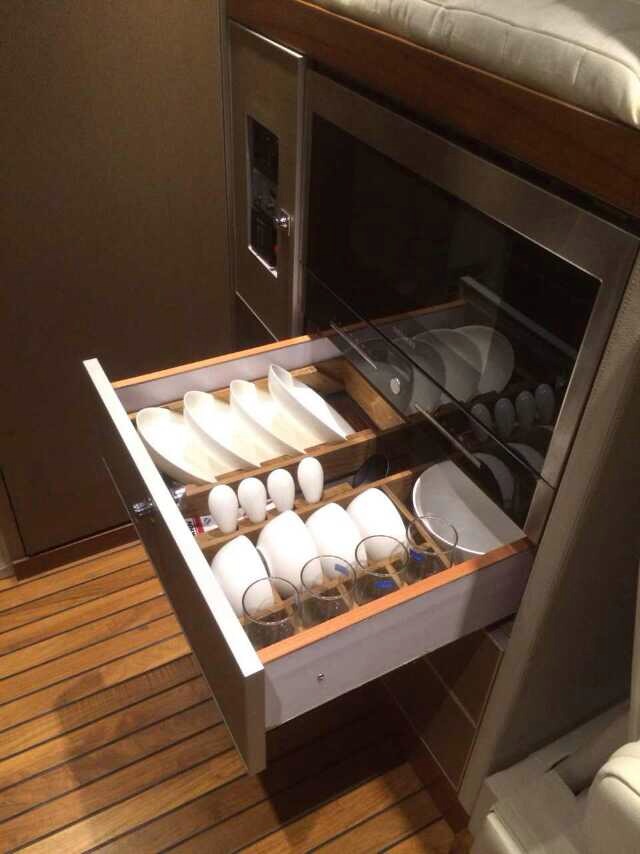 The kitchen cabinet.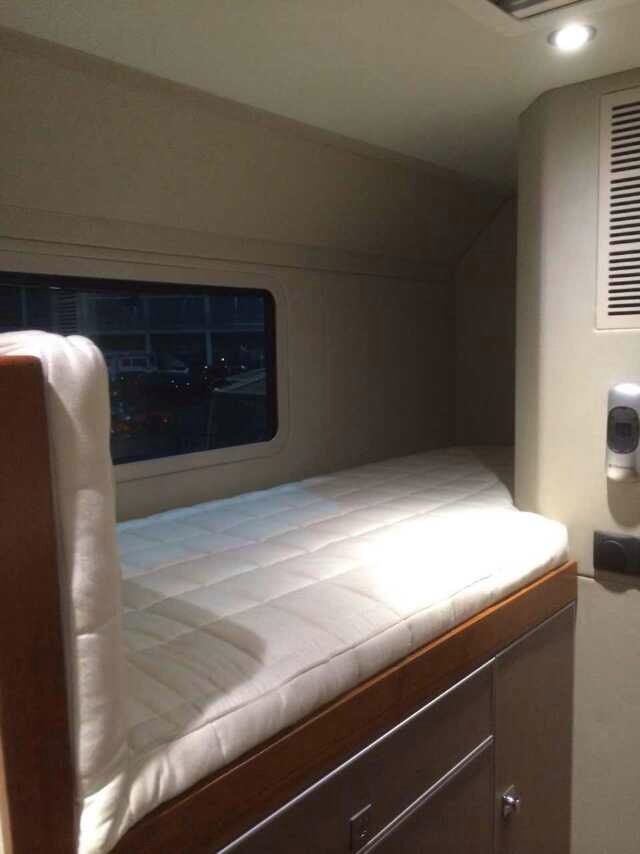 Beds.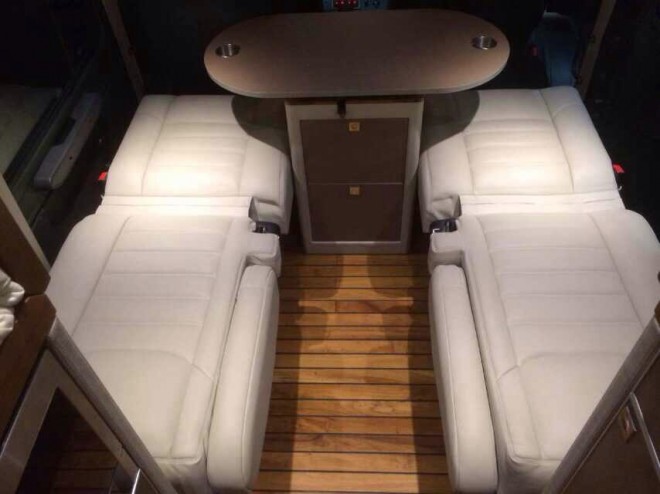 More beds.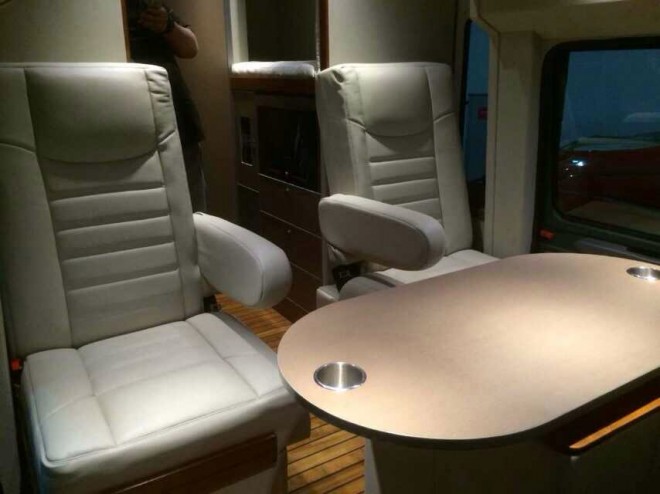 Beds double as seats, or do the seats double as beds?
Update 2: more Unimog 5000!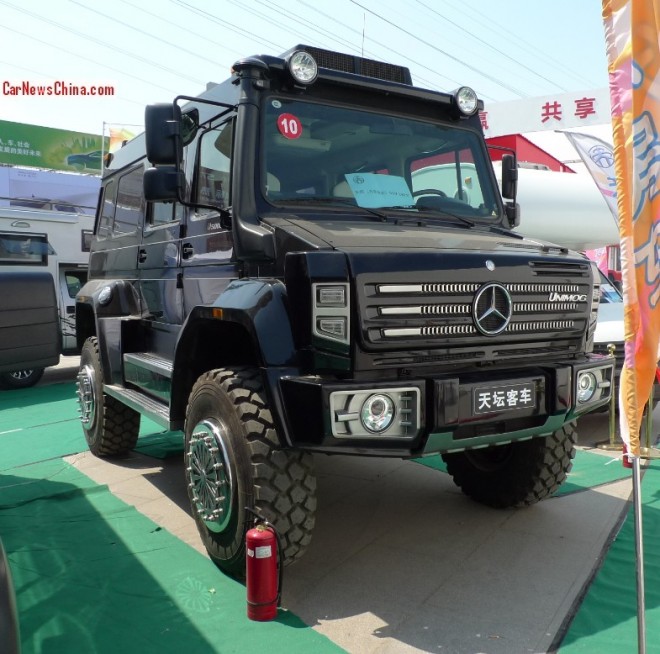 This is another Unimog U5000, I met her on the Beijing Auto Show in April. It is an SUV model without the camper area. The vehicle looks very similar to yet another U5000 that was spotted in Shanghai in 2012, but the grille and headlights are different.
The Shanghai Unimog was converted to an SUV model in Austria by MS Design. The Unimog on the auto show however was converted by a Chinese company called Tiantan Keche, which is a subsidiary of Haiqiao Industry, a large specialty vehicles company from Beijing. This company also makes a manic police car based on the Ford F-150 Raptor.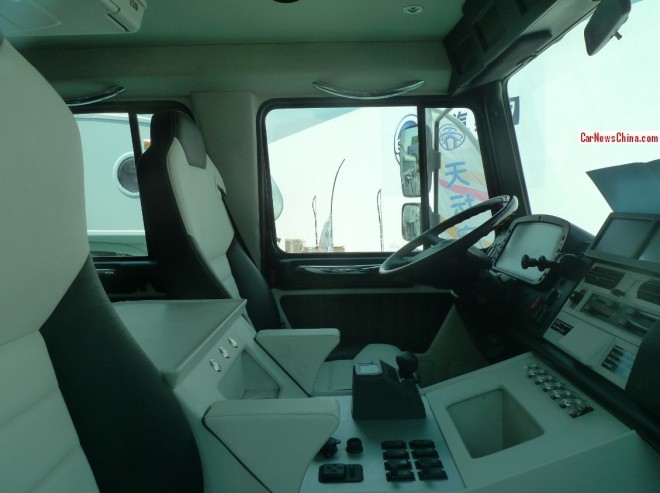 I climbed up and shot the interior through the windows. Note double screen above the center console.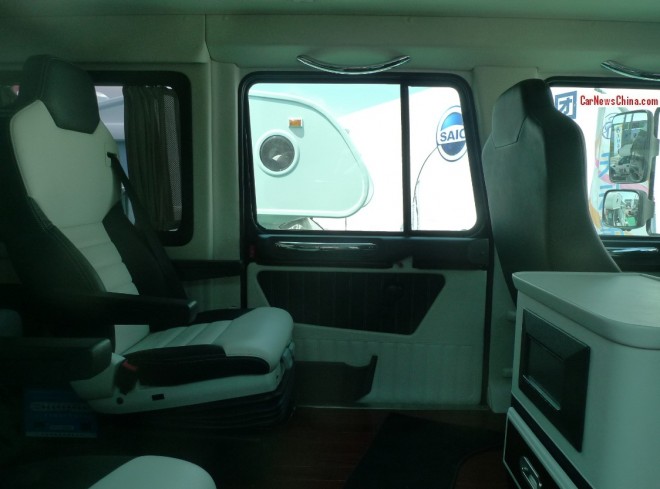 Captain seats here, not doubling as beds. Interior loox very luxurious with white and black leather.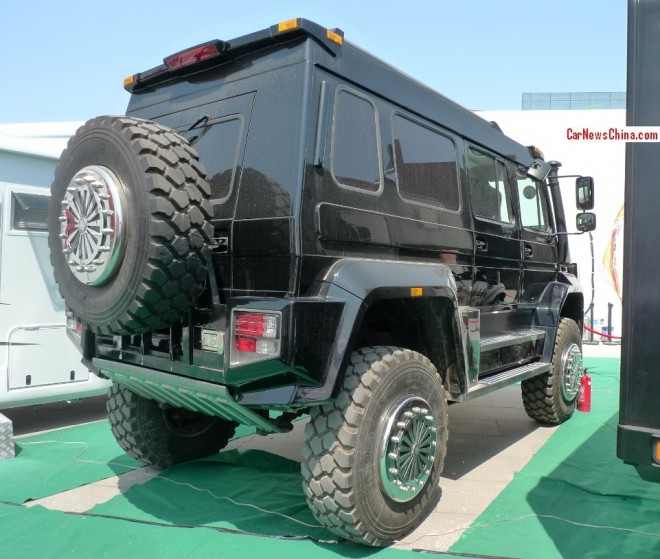 Shiny alloys are a work of art, in a characteristic Chinese kitchy style…