Today in China Car Girls a very sweet 'n sexy Chinese chick getting all over the insides of a white Kia K3 sedan. The girl is dressed in a blue Chinese-style bikini , silver colored shoes, a silver watch, a silver necklace, and black earrings. The interior of the Kia K3 is gray, and more gray, and gray. Slightly NSFW.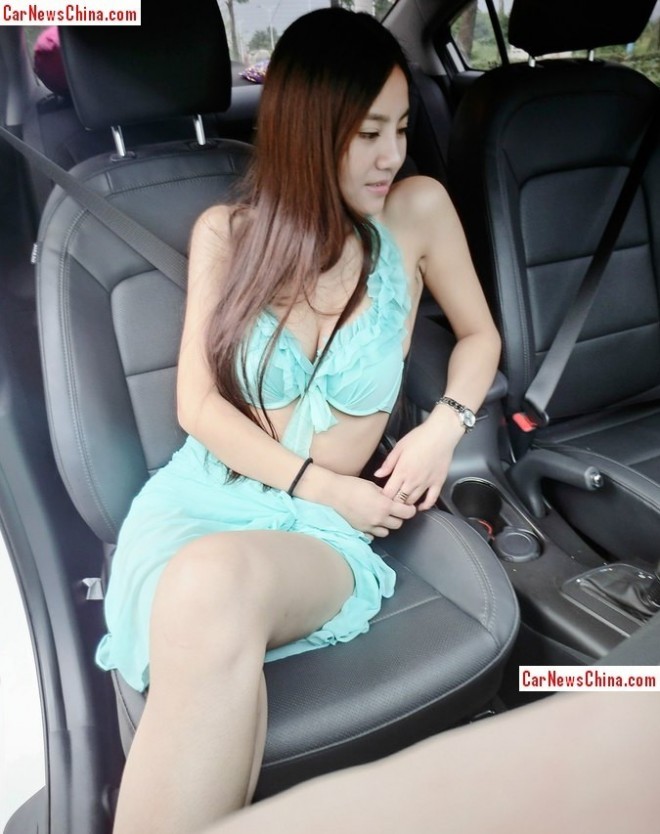 The safety belts are clicked in the fasteners. This is very normal in China where nobody wants to wear belts and where nobody wants to hear that annoying beeping. A belt in your back however can be annoying too. Creative Chinese entrepreneurs have found a way to solve that, but this girl in this Kia does it the hard way.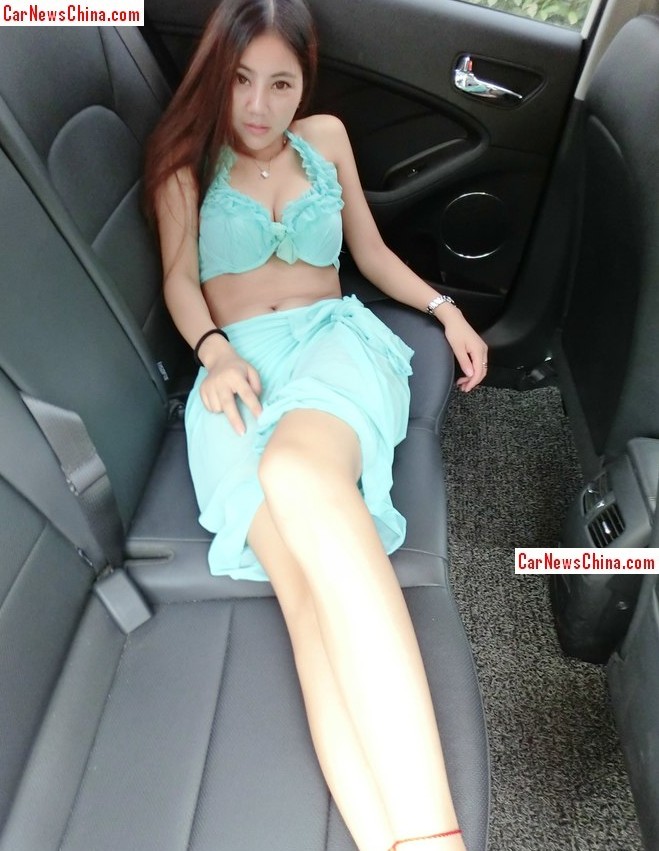 Comfortable in the back. Our girl lives in the great city of Xuancheng in Anhui Province, a very old city founded in 109 BCE. The area is full with ancient villages, ancient walls, ancient temples, ancient parks, and ancient whateveryoucanthinkof. The girl is 25 years old, working as a tour guide in the booming tourism industry.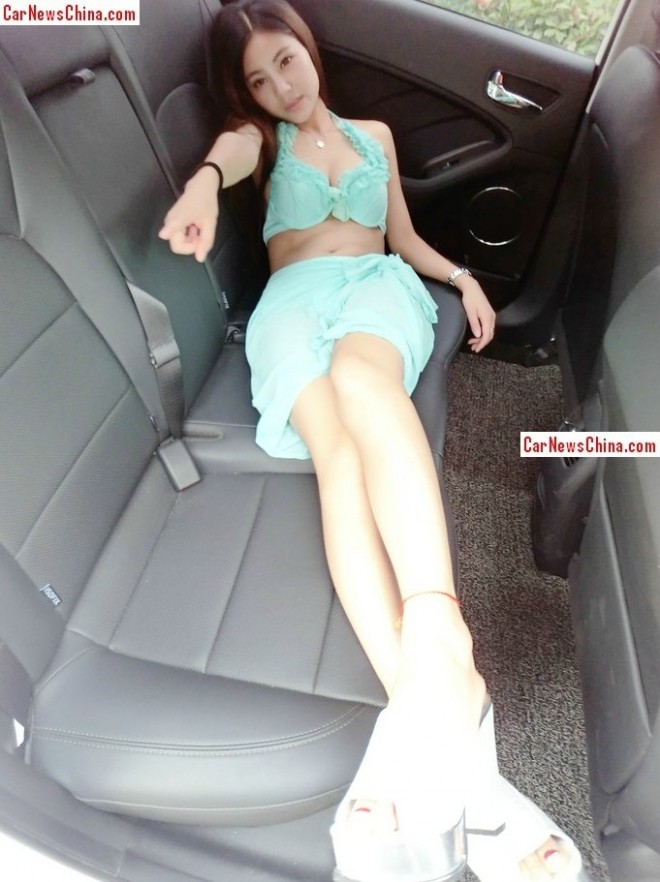 "That is an ancient thing!", she points out.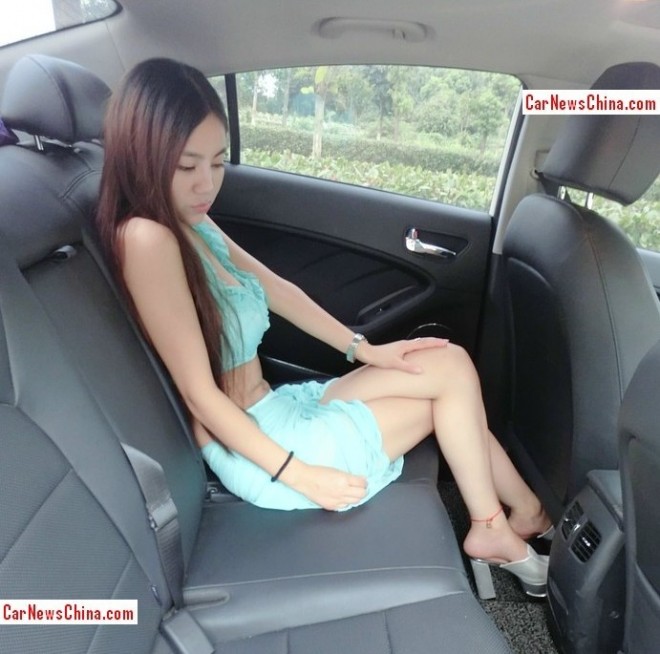 Enough leg room here. That car is so gray. She is so full of color. She likes jewelery and 'fashionable brand' clothes. Sadly, she is married. But nothing lasts forever.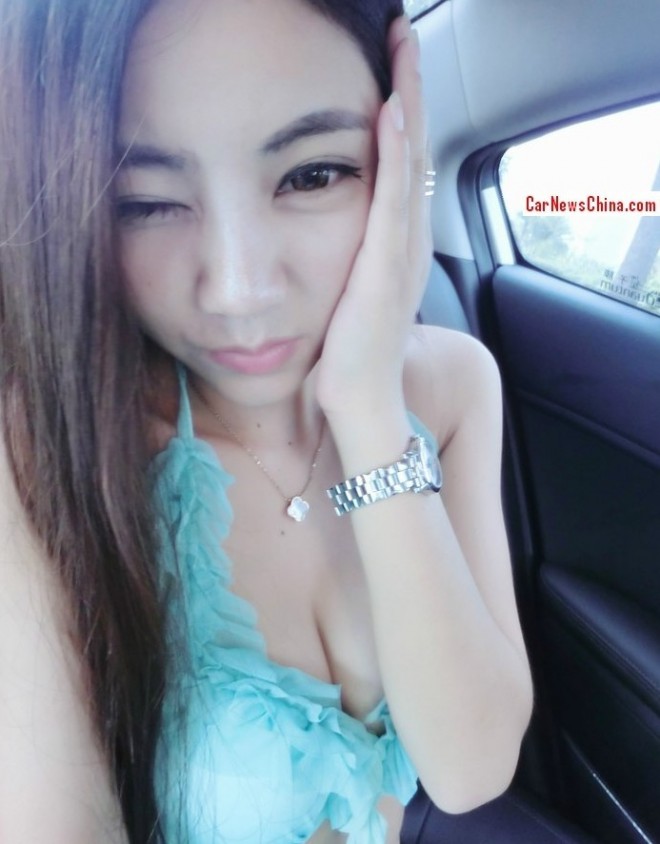 The Kia K4 is manufactured in China by the Dongfeng-Yueda-Kia joint venture. Price starts at 102.800 yuan and ends at 149.800 yuan. Engines: 1.6 and 1.8. Poor girl, she deserves something much more powerful.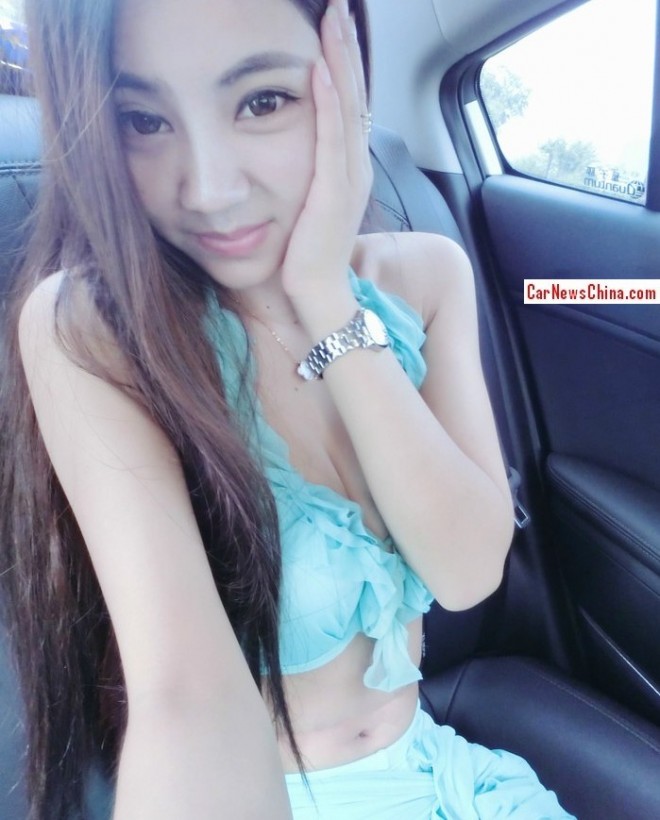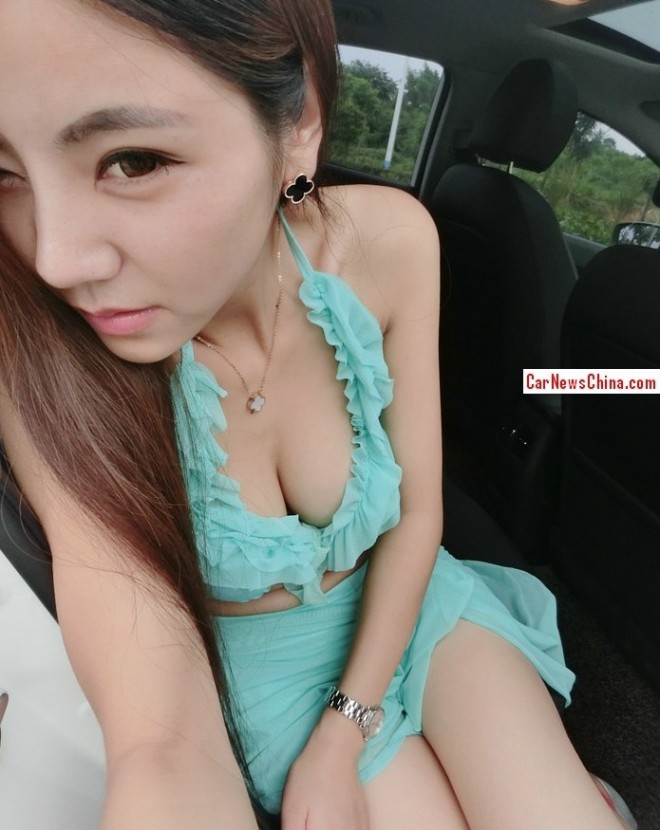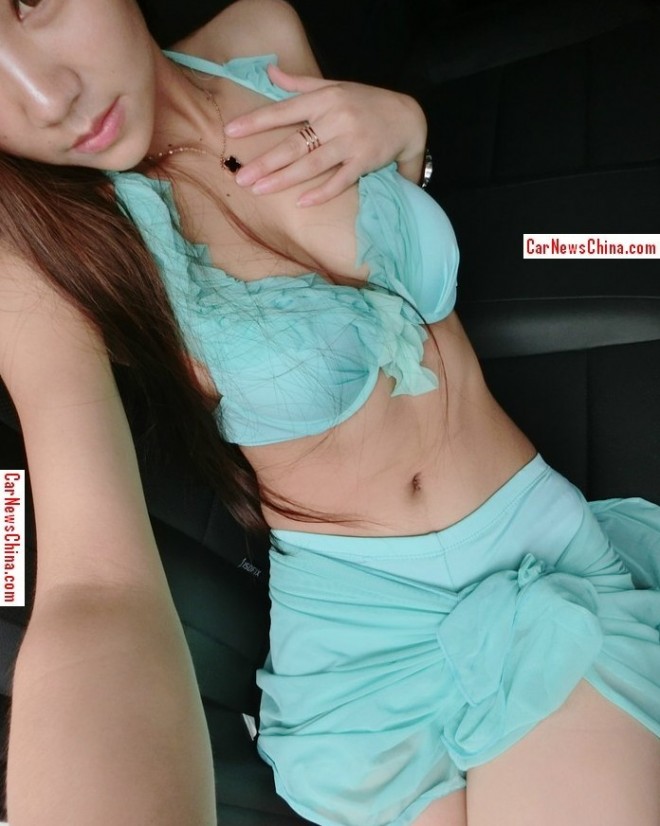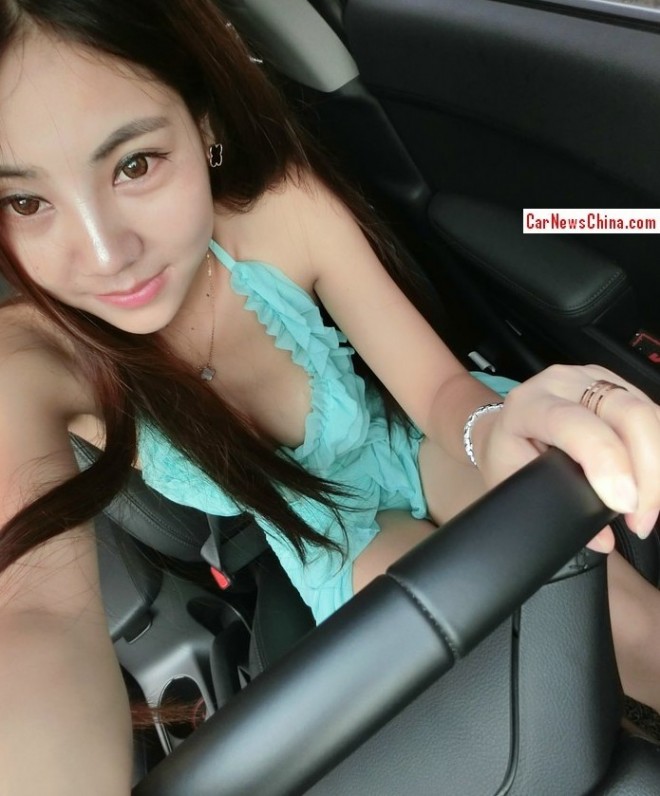 At the wheel, and getting out: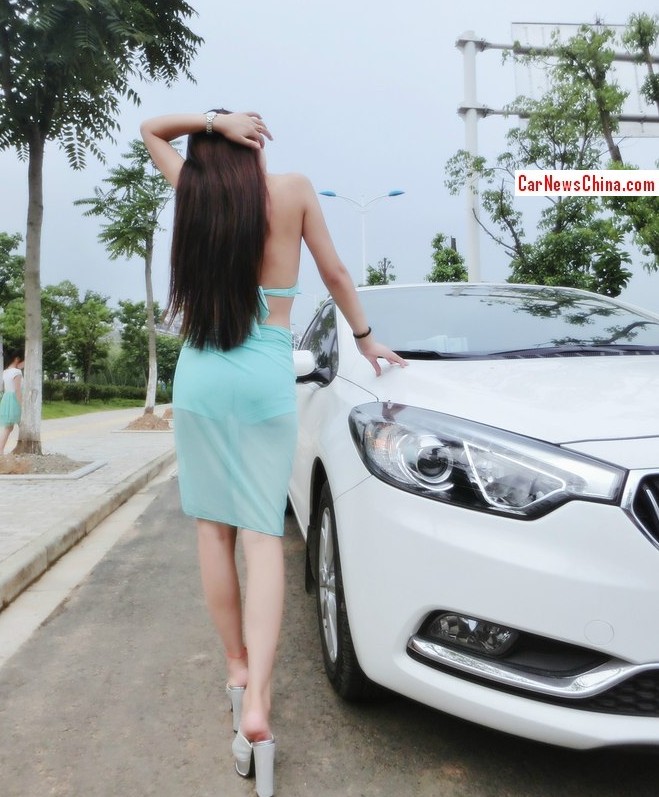 The color of her bikini matches the color of the top-cover of the traffic lights. A well-done fashion statement.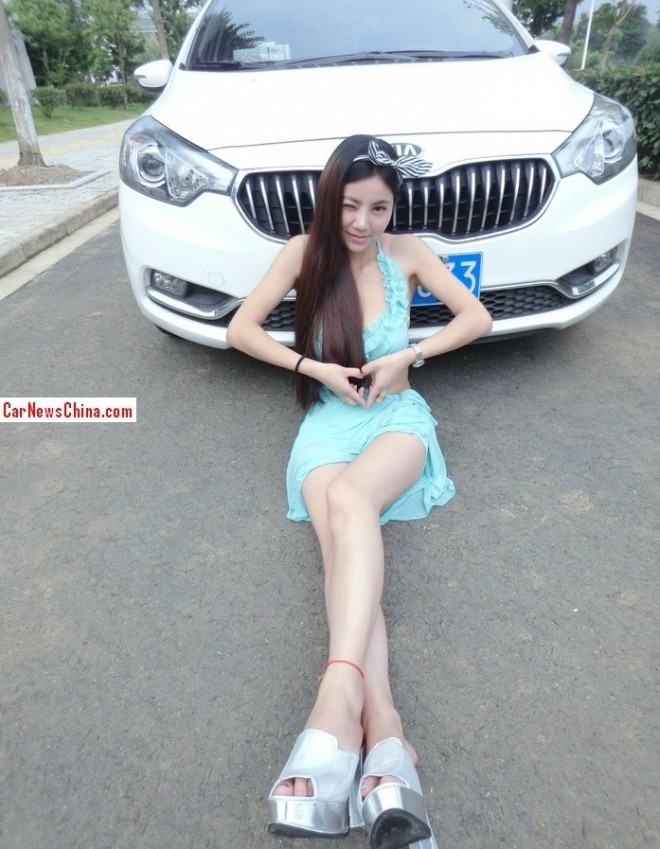 Showing the size of her hubby's didi.