A team of six brilliant brick builders working for famous Chinese toymaker Sluban has created a masterpiece. This is the 9.02 meter long 'Liaoning', a giant model of the Chinese navy aircraft carrier with the same name. The builders used 440.000 bricks and the job took 180 days.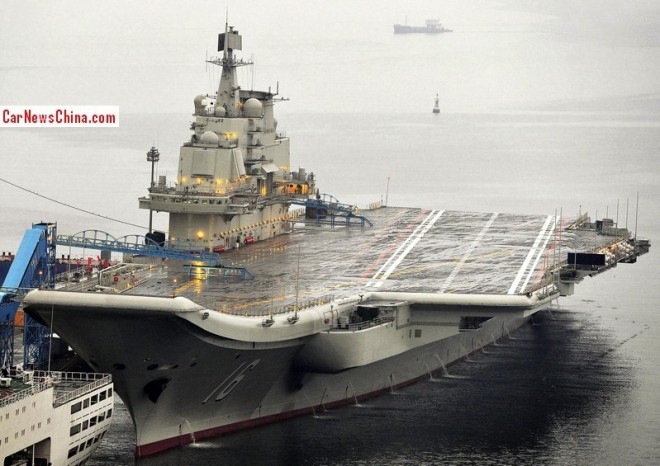 The real Liaoning in port. The ship was commissioned in 2011 and is currently undergoing extensive sea trials. The air-wing will consist of J-15 fighter-bombers and Z-8 helicopters. The Liaoning is expected to enter full service in 2016.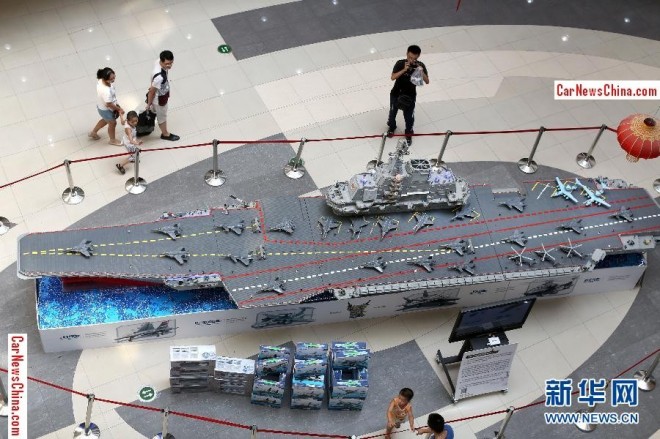 The model is 9.02 meter in long, 1.78 meters wide, and 1.6 meters tall. It is fully compatible with Lego. Chinese toy maker Sluban is famous for its various sets modeled after all sorts of war machinery. Their most famous product is a 0.89 meter model of the Liaoning, the set currently goes for 299 yuan or 49 USD.
Technically, Sluban bricks are not fake. Lego has no copyrights on the bricks, but only the sets. When Chinese companies design their own sets they are legally perfectly fine. When they copy Lego-sets, which sadly happens a lot as well, they are breaking the law.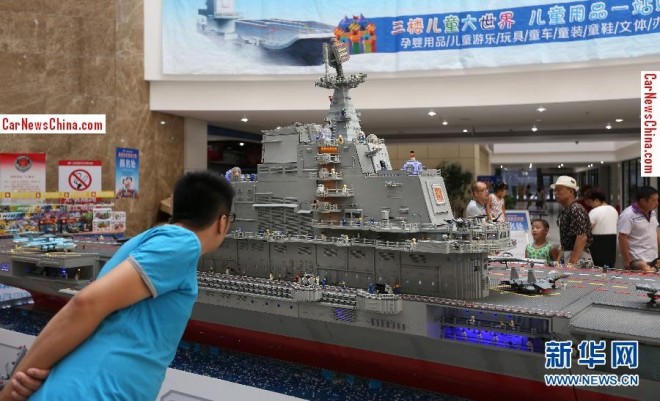 The 9.2 meter Liaoning is fitted with lights and speakers for sound effects.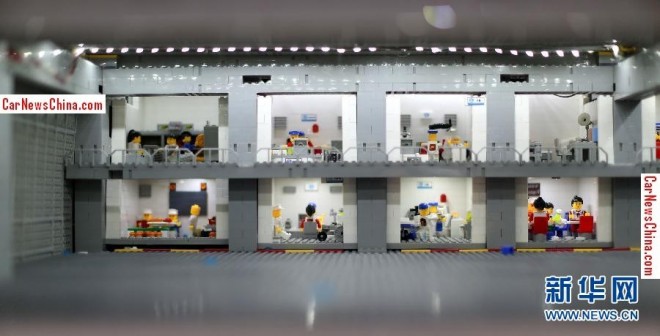 The hospital.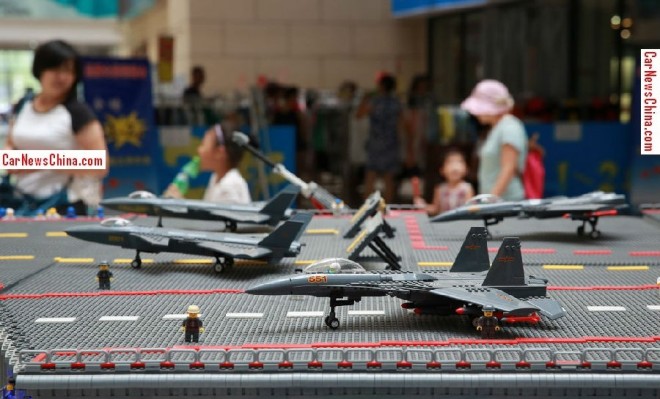 Jet in front is a J-15. Two jets on the left are modeled after the new J-20 stealth fighter, which is currently under development. The real J-20 is likely too big to operate on the real Liaoning, but rumors say China is developing a navy-version for future larger airplane carriers.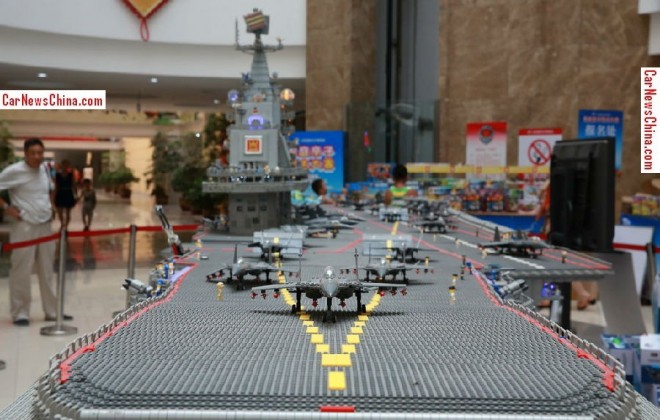 Seen from the forward edge of the flight deck.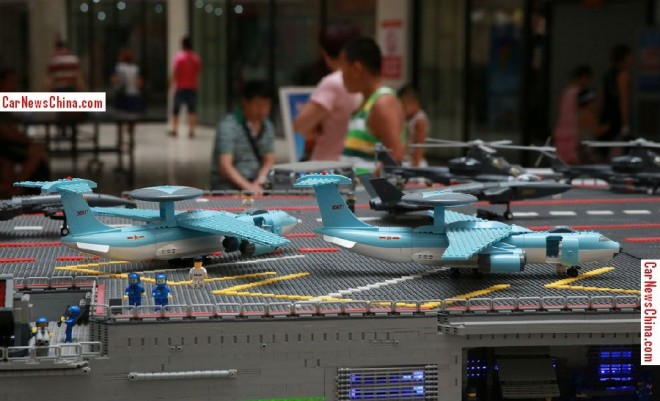 Fantasy went wild here! Two AWACS airplanes modeled after the colossal KJ-2000, and aircraft so large it will never be able to operate from any carrier. On the real Liaoning the AWACS tasks will be performed by helicopters.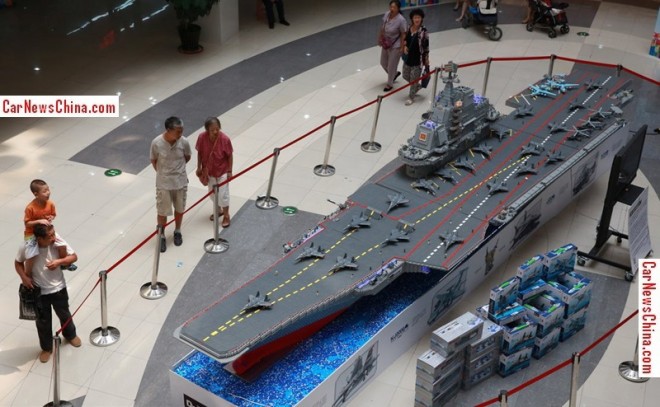 What a fantastic piece of work it is! The model is on display in a shopping mall in the great city of Shenyang in Liaoning Province.
Photos via.