This is the Ping An Finance Center, currently under construction (here) in Futian District in the great city of Shenzhen in Guangdong Province in China. Construction started in 2010 and will be completed in 2016. The building will be 660 meter high with 115 floors above ground and five below, making it the second tallest building in the world after the Burj Khalifa in Dubai.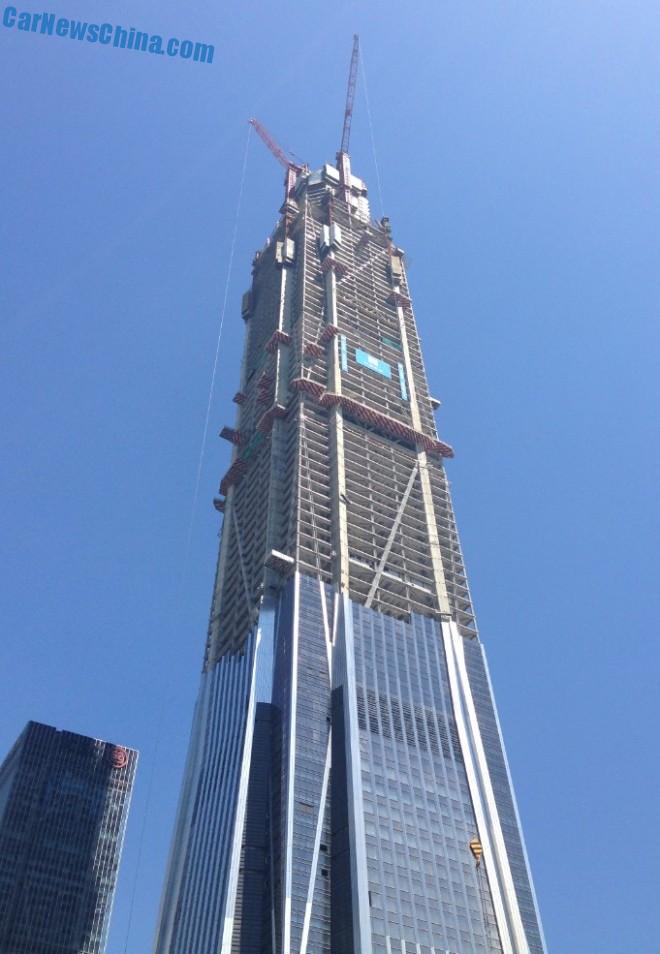 The tower is 500 meter high at this moment, and already towering far above all the other buildings in the area. Construction continues 24/7, day and night the hammering goes on and on, they simply never ever stop. The tower is conveniently located close to the Coco Park shopping mall which features a bar street facing the tower, so you can get drunk watching the thing go up in the sky, a truly sensational experience.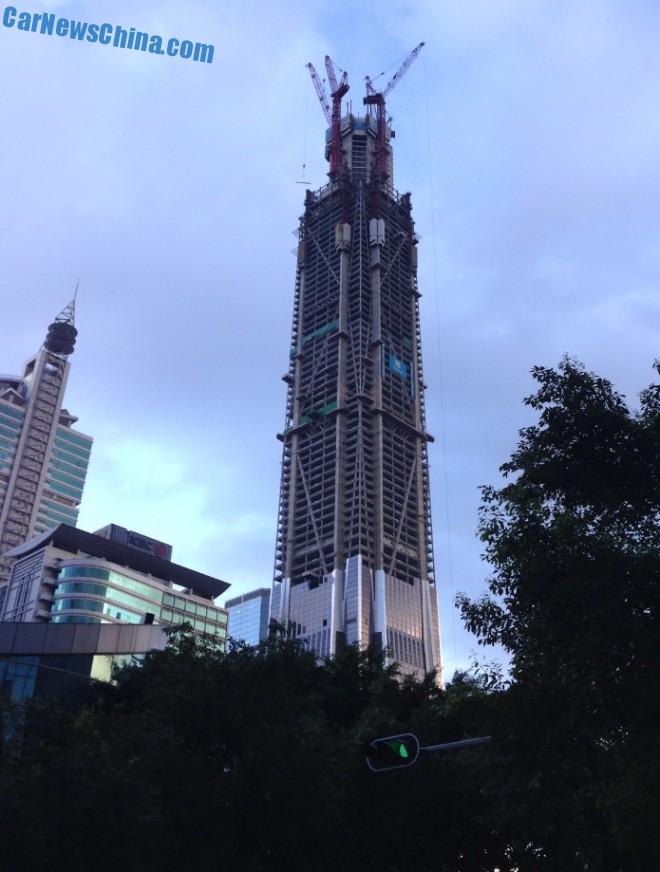 The building is commissioned by the Ping An Life Insurance Company (web) of China, the country's largest insurance conglomerate with business all over the world. Total investment is about $680 million. The top floor will be at 555.1 meter with an observation deck at 550 meter. The building will be used for offices and retail.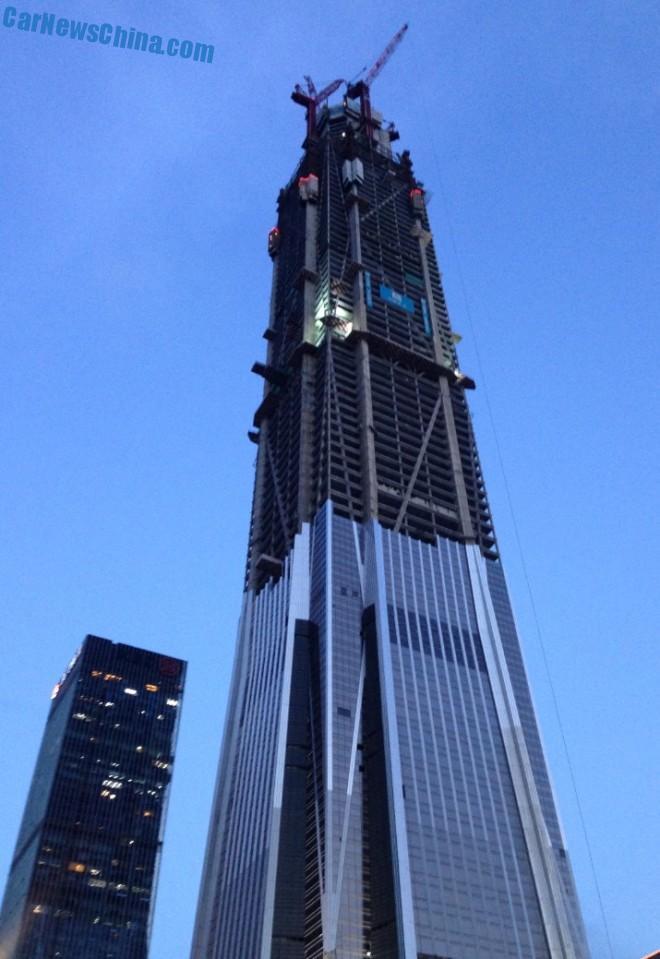 Around 23:00, seen from the terrace of the McCawley's Irish Bar, just across the street from Coco, where I ate Mexican taco's and drunk Belgian beer, watching those brave Chinese workers making the miracle. To 660!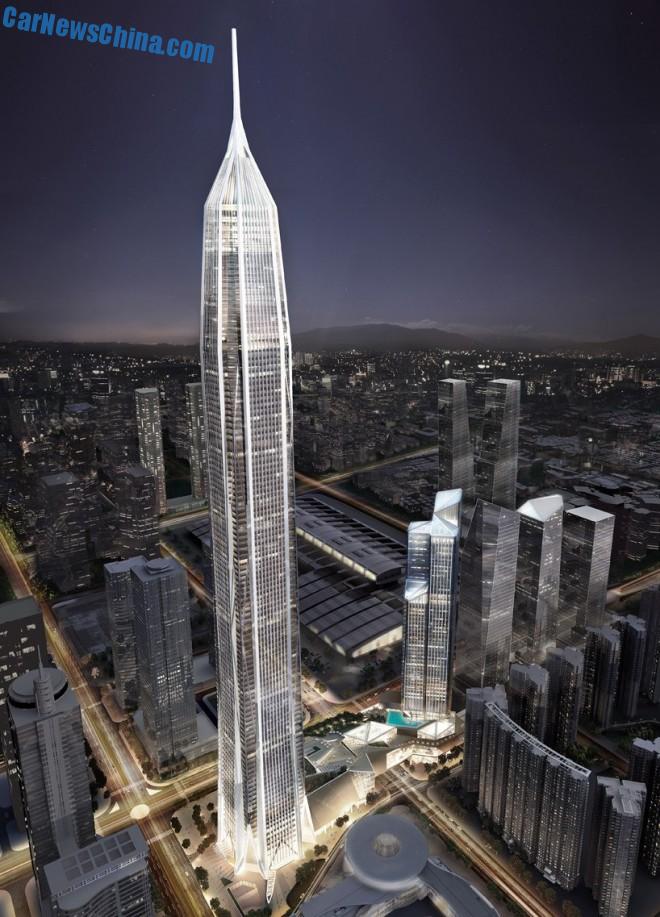 She will look like this in 2016. Coco Park above these very words. The Shenzhen Exhibition & Convention Center in the center to the right of the tower.