A very rare Audi R8 Limited Edition supercar, Spotted in China in the great city of Shanghai by Reader Antoine Chalendard, thank you for the pictures! The Audi R8 Limited Edition is a China-only limited edition based on the Audi R8 V10, it debuted in 2011 on the Guangzhou Auto Show in China.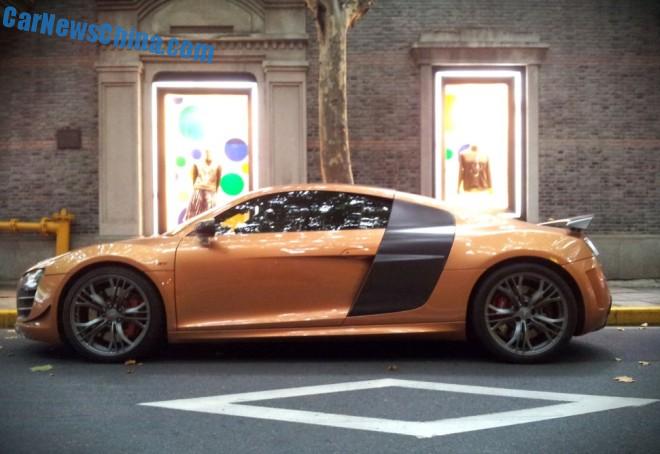 Detective Mr. Chalendard went undercover and found out the following: the car belongs to a beautiful Chinese girl named Yvy. She got the car as a present from her parents. The previous owner added the nonsensical GT badges on the front fenders. Yvy lives in Shanghai and is still in university. Here she is: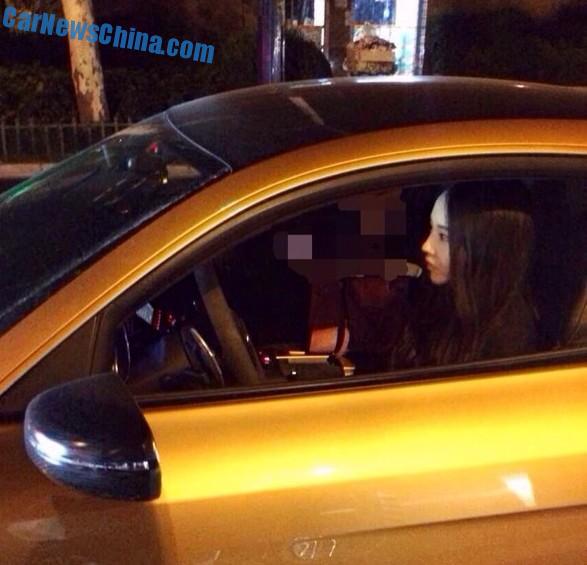 Yvy at the wheel.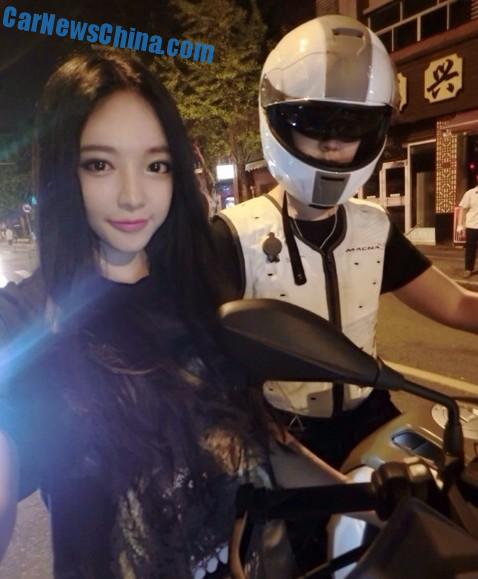 Yvy with motorcycle man.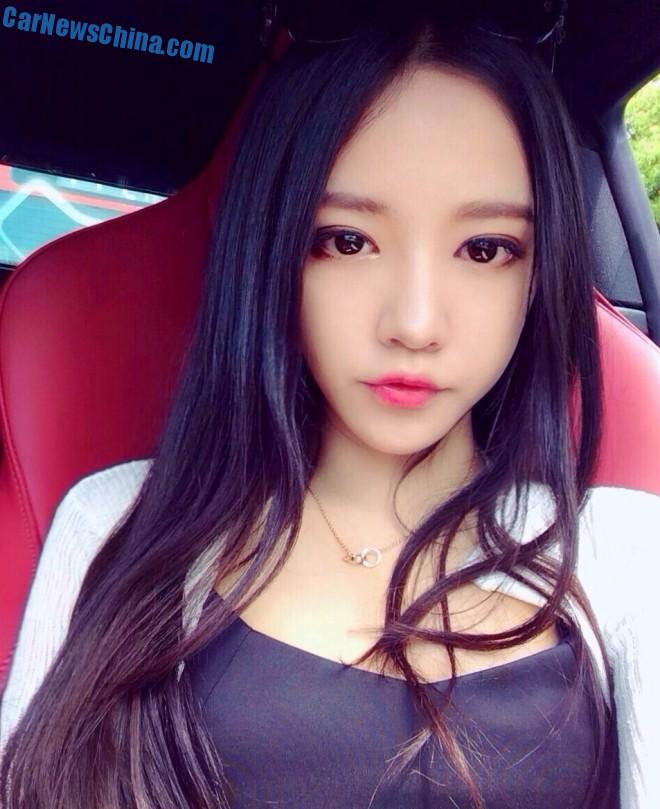 Yvy being pretty.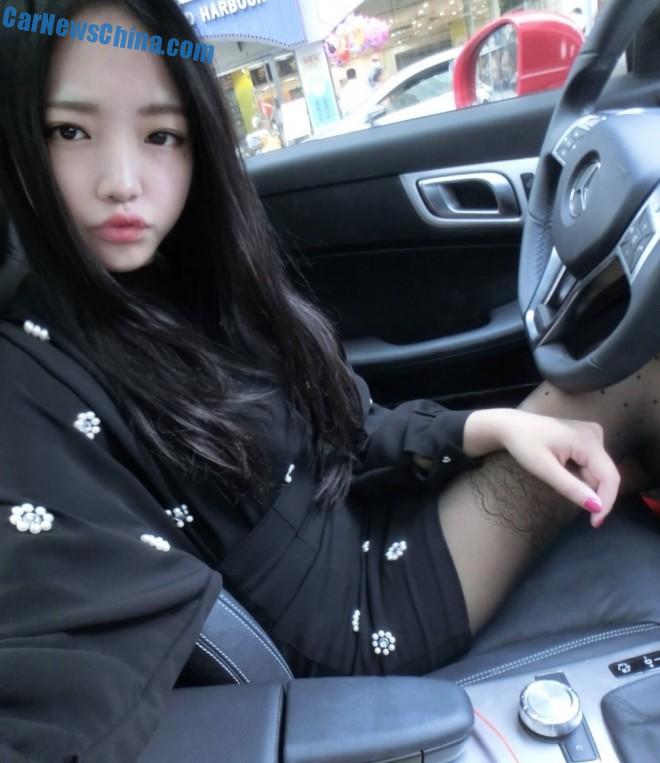 Yvy in her other car; a red Mercedes-Benz SLK.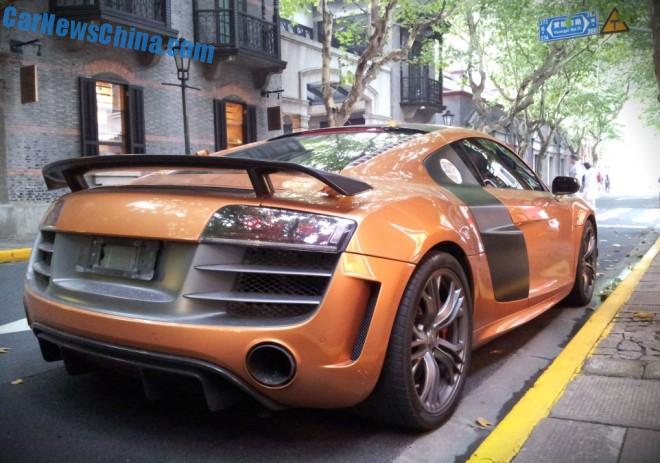 The Audi R8 Limited Edition was limited to only 30 units. The website of Audi China has an English section dedicated to the R8 Limited Edition, saying:
"That's right, there are only 30 such R8 models in the entire China. That's why we endow it with every unimaginable perfect element. Maybe there are only 27 people have a chance to own it when you finish this line."
They are miscalculating. Audi made 30 numbered cars without the numbers 4, 14, and 24, because 4 is considered an unlucky number in China. So 30-3=27. But! The range ends at 33, so that's 30 anyway.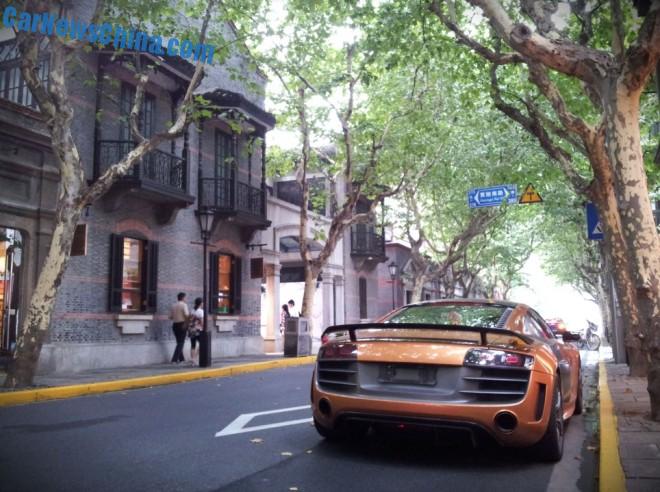 Special thingies include: exterior in Nordic Gold, carbon fiber aero package, lightweight exhaust pipes, matte black air intakes and air vents, matte black side blades, a matte black wing on the back, a matte carbon diffuser, and a special Audi R8 Limited Edition badge at the gear know. Sadly, there are no Audi R8 Limited Edition badges on the outside of the vehicle, making it harder to impress. Price for all this pretty in 2011: 2.7 million yuan or $424.000.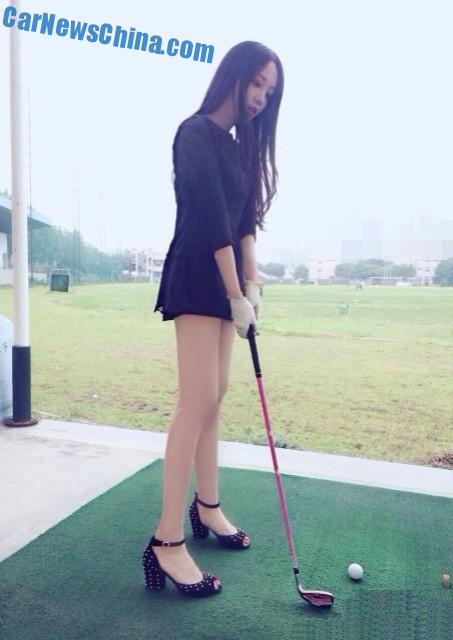 Yvy playing golf. A great girl for a great car.