A super speedy Ferrari 360 Challenge Stradale supercar, Spotted in China on the Beijing Tuning Street, looking absolutely evil in black. White racing stripe with the colors of the Italian flag goes over the whole car.  The Ferrari 360 Challenge Stradale was the most extreme hardcore variant of the Ferrari 360, which was not exactly a slow car in any way.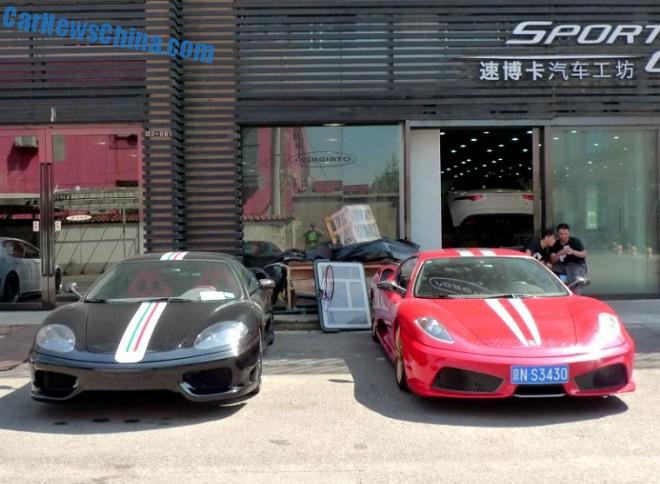 With the well-known Ferrari F430 Scuderia.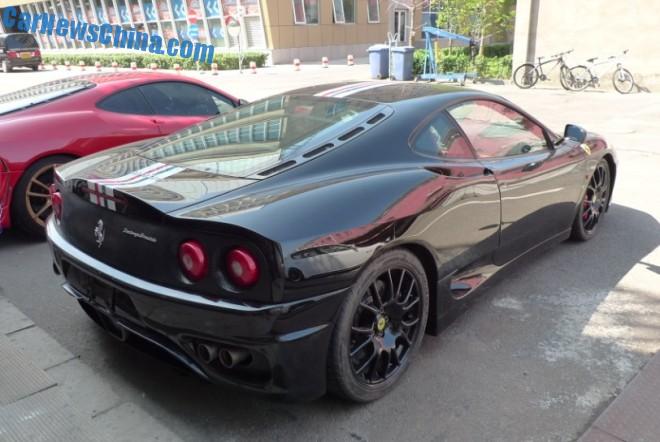 Standard Stradale alloys, in black as well.
The Ferrari 360 was manufactured from 1999 until 2005. The Challenge Stradale arrived in 2002 and was equipped with carbon ceramic brakes (the same as on the Enzo), track tuned suspension, and an extra aerodynamic aero pack. Weight was down by 110kg by deleting the radio, fitting lighter bumpers, and fitting plexiglass door windows.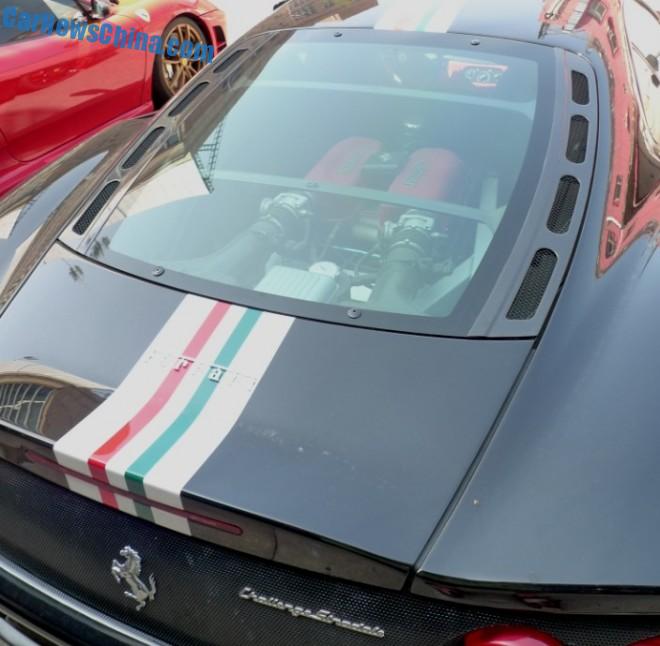 The 3.6 liter V8 delivers 420 horses at a screaming 8500 rpm and 373 torques at 475 rpm. Top speed is 310 kilometers per hour and 0-100 is gone in only 4.0 seconds. Fast Ferrari!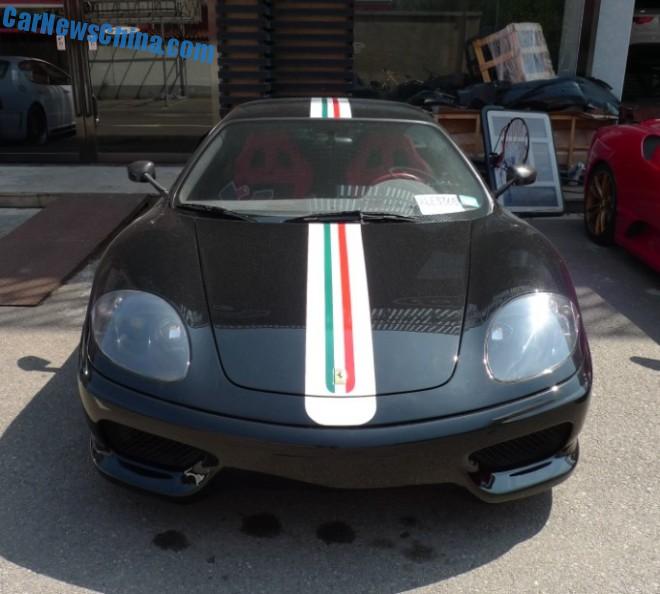 Modena carbon seats in red. Carbon mirrors sticking out far.
The  fantastic Ferrari 360 was never officially exported to China and thus very rare, we only have a small collection: gold & red gold, Novitec, yellow Spider, with wheel clamp, and very dirty.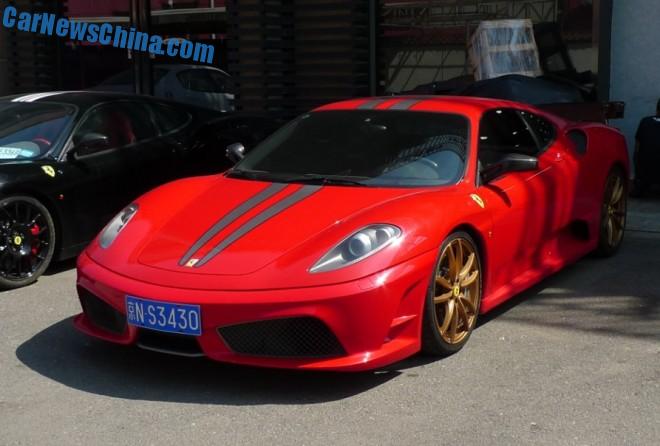 Ending with the F430, because she is so pretty on her shiny gold alloys. Note red brakes on 360!