This is the brand new Citroen C3-XR SUV, a new contender in the highly competitive and highly lucrative compact SUV segment in China. Citroen debuted the C3-XR on the sidelines of the Paris Auto Show. The Citroen C3-XR will debut in China on the Guangzhou Auto Show in November and launch on the China car market in December. The C3-XR debuted as the C-XR concept on the 2014 Beijing Auto Show in April.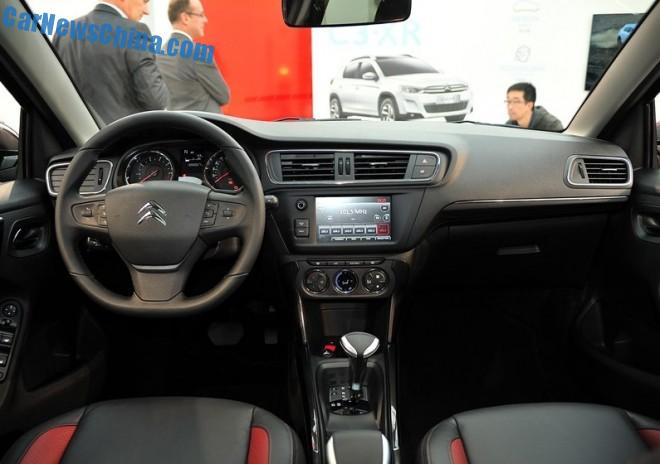 The Citroen C3-XR will be manufactured in China by the Dongfeng-PSA joint venture. There will be two engines available: a 163hp 1.6 turbo and a 1.8 with a yet unknown output. The 1.8 will be the base model. Transmission: 6-speed manual or 6-speed automatic, sending power to the front wheels.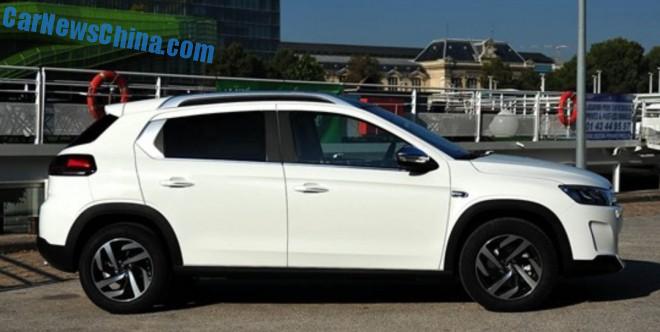 As for now there are no plans to manufacture the C3-XR anywhere else in the world, but it is possible that the China-made car will be exported to neighboring countries in the future.
The exact origin of the platform is a bit misty, with some Chinese media saying it is based on the same platform as the Citroen DS 6 SUV, and other saying it is based on the same platform as the Peugeot 2008 SUV. We know the length and wheelbase of all three vehicles, so let's compare:
C3-XR:   4260, 2655.
DS 6:      4553, 2732.
2008:    4180, 2540.
The C3-XR seems to sit somewhere in the middle.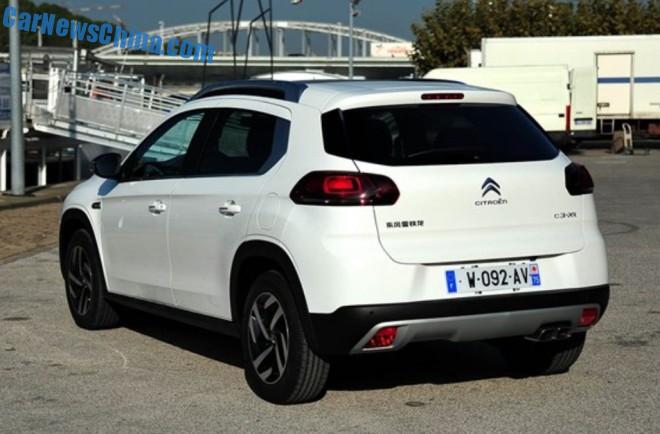 Still got that weird rear bumper. On the right a twin-exhaust pipe in a specially spared area. on the left just such an area again, but without the pipes. Check: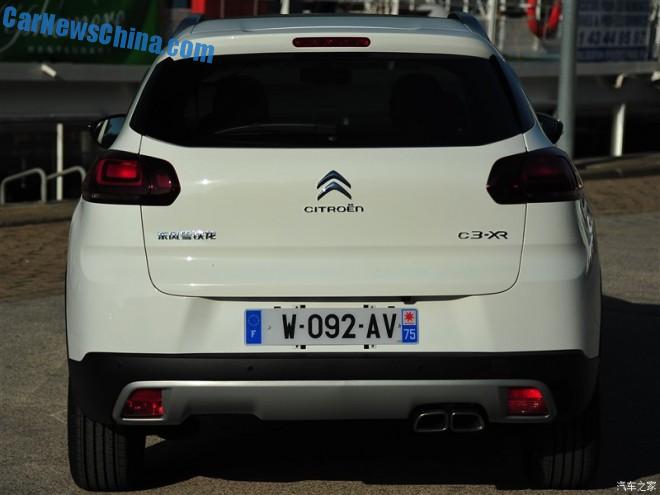 French license plate for cool pictures but France will never ever see the C3-XR.