A beautiful BMW Z4 sporty car, Spotted in China near the Solana shopping mall in central Beijing. The  good Bimmer is wrapped in an eye soothing baby Smurf blue wrap, and further beamed up with a black grille with matte chrome edges and matte gray five spoke alloys.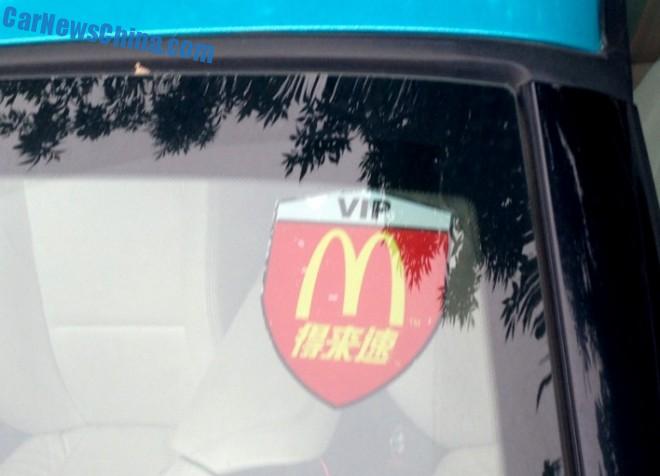 The owner is a VIP-member of the McDonalds drive-in.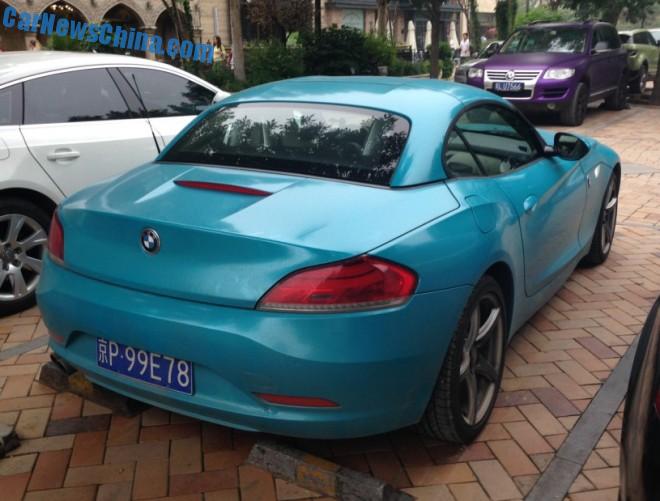 The wrap is of very good quality, perfectly extended over the bumpers, mirrors, and doorhandles, just like we want to see it best. Note matte purple Volkswagen Touareg on the other side of the lot.
The Z4 is becoming more popular each day, or so it seems, because recently we see them all over town. Price starts at 583.000 and ends at 909.000 yuan ($94.000 – 147.000). Time now, for our Famous China-BMW Z4 Collection™: matte black, licensed low rider,  license, shiny red, matte Pink, license (004Z4), matte pink red, matte brown, very Pink, zebra, matte urple with yellow, leopard, pink with babe on bonnet, matte black & pink, matte-lime green, matte black, gray&matte black, bling, crystals & police, pink & babe, lime green & matte black.