A wine red Bufori La Joya, Spotted in China on a car market in the great city of Taizhou in Zhejiang Province by Chao Hua. Bufori is an Australian brand that makes retro-style cars in Malaysia. They launched in China on the 2012 Beijing Auto Show and opened a dealer in Shanghai the same year. They didn't expand any further and this particular car is the first Bufori we see on the road, wearing dealer plates so it is likely unsold.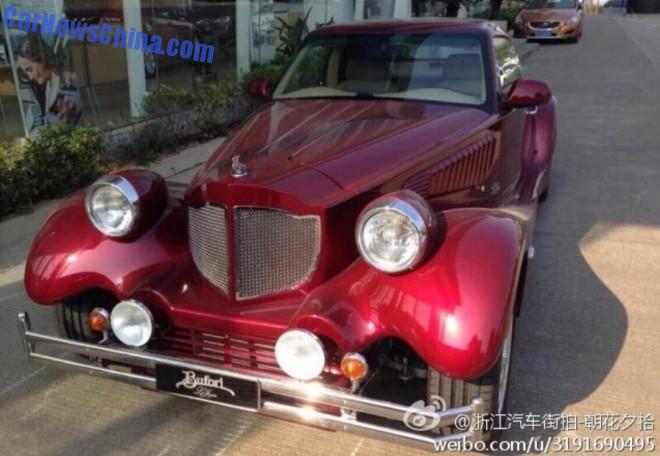 The La Joya is a fine looking thing inspired by 1930's roadsters, but with a roof. Lots chrome should normally whet Chinese appetite but it somehow doesn't seem to work very well for the Bufori. The La Joya is powered by a 2.6 liter V6 with 172hp and 250nm, sending power to the rear wheels via a sequential shift transmission (SST). Kerb weight is 1490 kilo, and size: 4330/1807/1376, wheelbase 2800.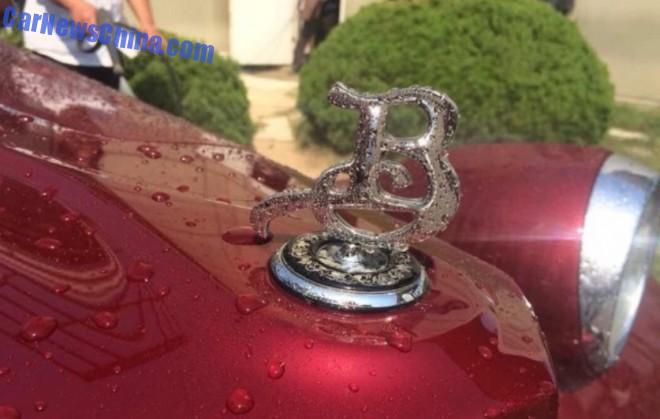 That is a Bufori, not a Bentley.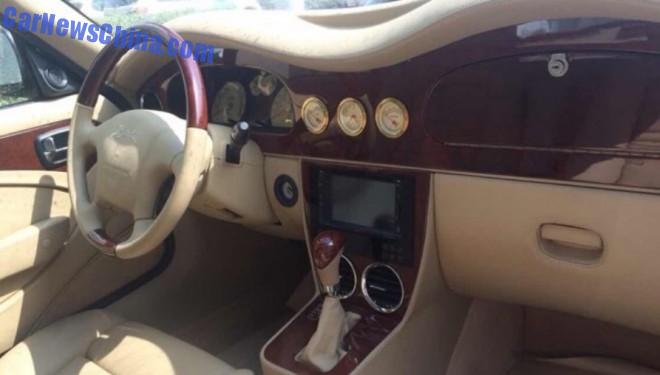 Interior nicely crafted. Wood is 'French hand-polished walnut burl' (all specs here). Air vents sit oddly behind gear lever. Clocks on center console look kinda classy.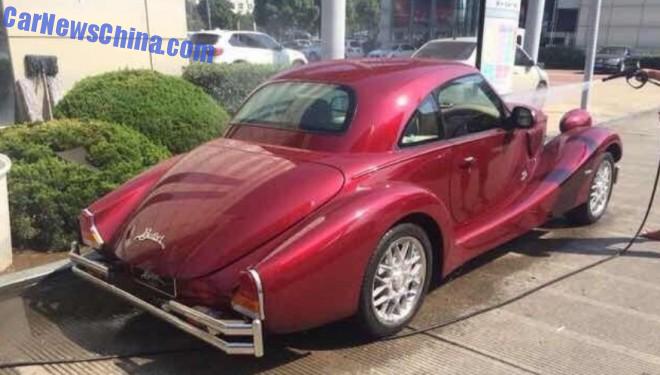 Modern alloys mix with retro body. Rear bumper very Excalibur.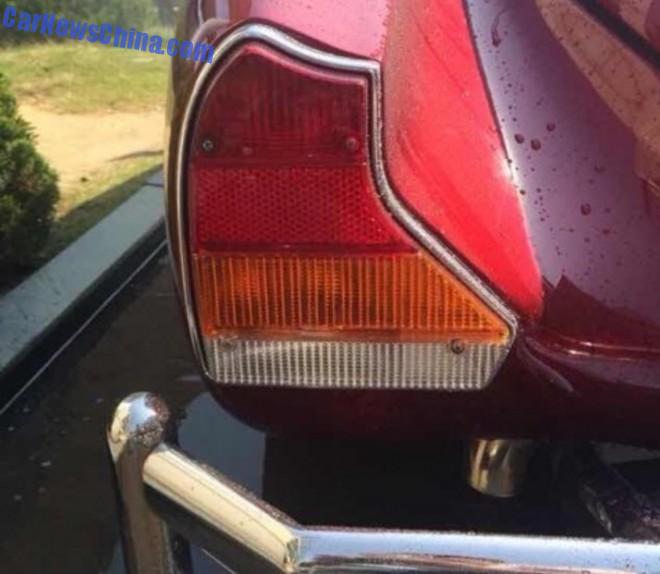 Chrome strips around the rear light a nice touch. Rear lights perfectly retro indeed, dating from 1985 or so.
Click or Die: