A very beige ZAZ 968M sedan, Spotted in China at the Dalian Classic Car Museum in the great city of Dalian in Liaoning Province. The vehicle was in a rather poor condition. Parked out in the open, clearly neglected, dirty, and rust has started to attack. Fortunately it was completely original, with period wheel covers and the weird…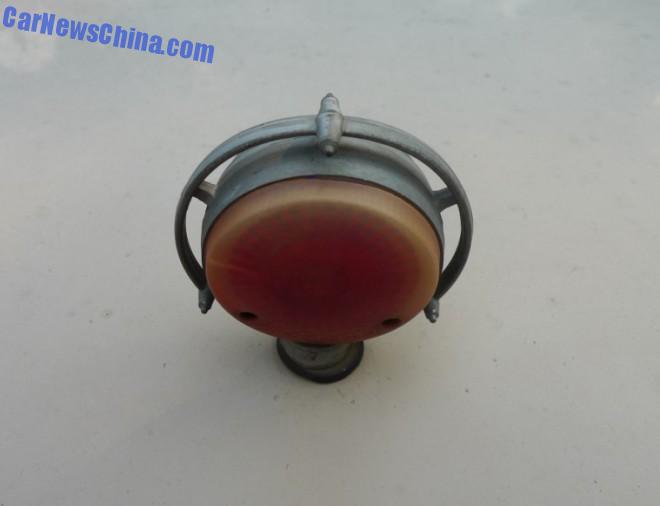 … hood ornament depicting. Not sure what it is. It appears to depict a red sun, but it also could be an extra warning light of some sort. If you know more, please let me know in the comments below.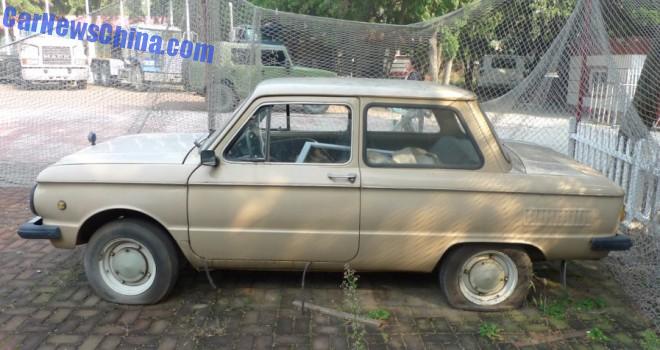 The ZAZ 'Zaporozhets' 968M was manufactured from 1978 until 1994 by the Zaporozhian (ZAZ) Automobile Factory in the former Soviet Union, today in Ukraine. The 968M was the successor of the ZAZ 968 which was produced from 1971 until 1980. The M was considered a rather modern car at the time by Soviet Union standards.
The 968M was only available as a two-door saloon with just enough space for four. The air-cooled engine was located in the rear, powering the rear wheels.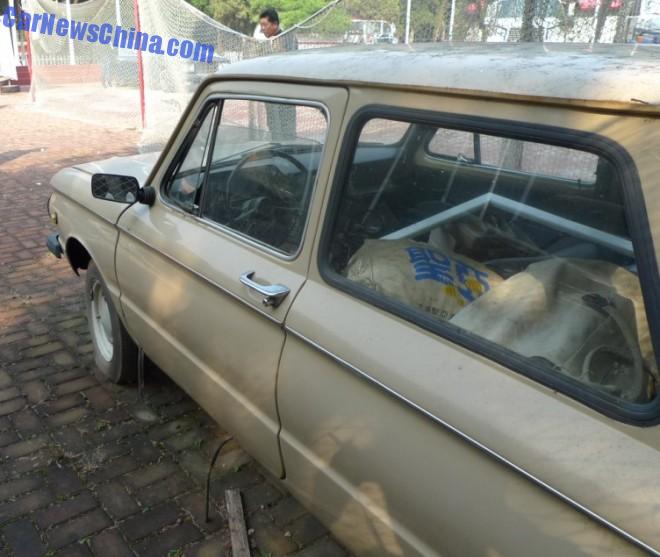 Chrome strip around front window. Black rubber strip around rear window. Black plastic mirrors. Chromed door handles. It seems ZAZ couldn't make up its mind.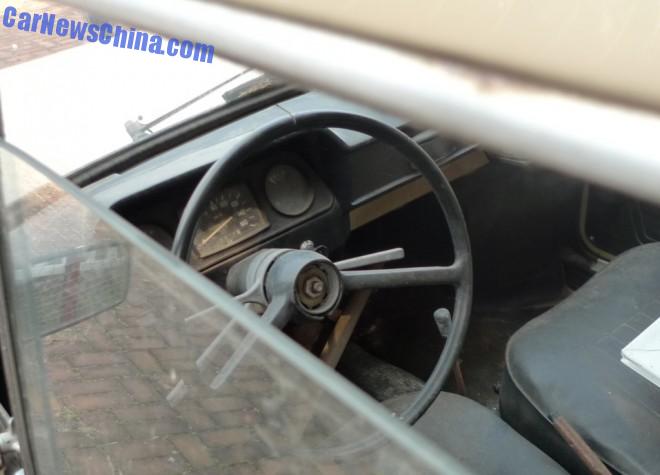 A very 1980's interior with a lot of black, leather seats, a basic instrument panel, and a surprisingly well-styled steering wheel, sadly without the ZAZ badge.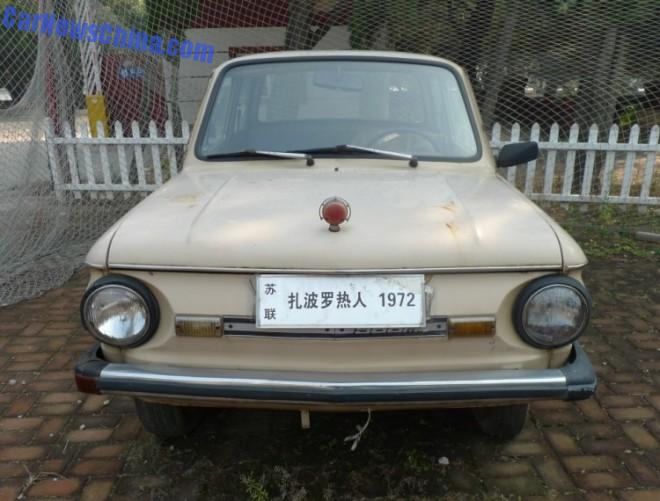 No engine here so no grille up front. Buyers could choose between two power plants, both based around an air-cooled 1.2 liter V4 design. The engines delivered between 40 and 50hp, depending on the fuel they were designed for. The carbureted MeMZ 968E engine for example was designed for 76-octane fuel, and had 40 horses, whereas the MeMZ 968BE was designed for 93-octane and came with 50 horses.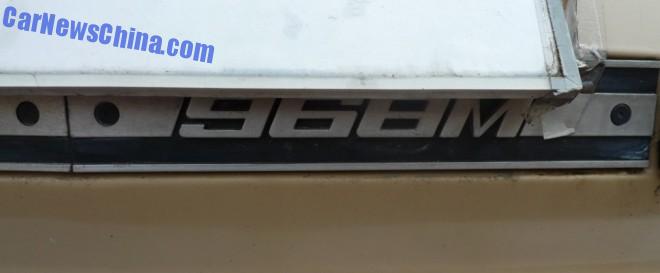 The ZAZ 968M.
The Dalian Classic Car Museum is currently closed. The owner of the museum, Mr. Liu Xintian, was arrested and convicted for the murder of his brother. He has been sentenced to death with reprieve. The authorities have impounded all the vehicles and are planning to sell them off. More on this very sad story in a later post.
Click or Die: