We continue our coverage of the 2014 Zhuhai Airshow, celebrating the Power of Destruction, with this fantastic Dongfeng EQ2050 6×6 armored fighting vehicle (AFV). The giant machine is based on the famous Dongfeng EQ2025 'Chinese Hummer', and developed mainly for long-range patrol deployments.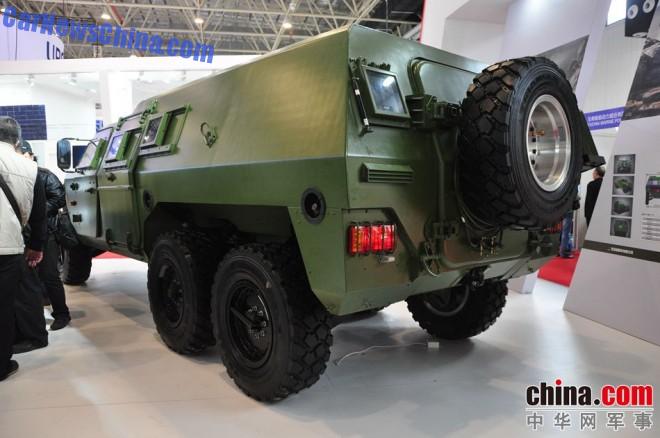 The 6×6 stands on a long-wheelbase chassis stretched to a massive 6.2 meter with a 3.3 meter wheelbase. Total weight is 5500 kilo. Power comes from a Cummins 4.0 liter V8 diesel with 150hp and 502nm, good for a 130 km/h top speed in this 6×6 version. The engine is manufactured in China by the Dongfeng-Cummins joint venture. The very same engine powers loads of other Chinese army vehicles, ranging from simple trucks to infantry fighting vehicles and even light tanks.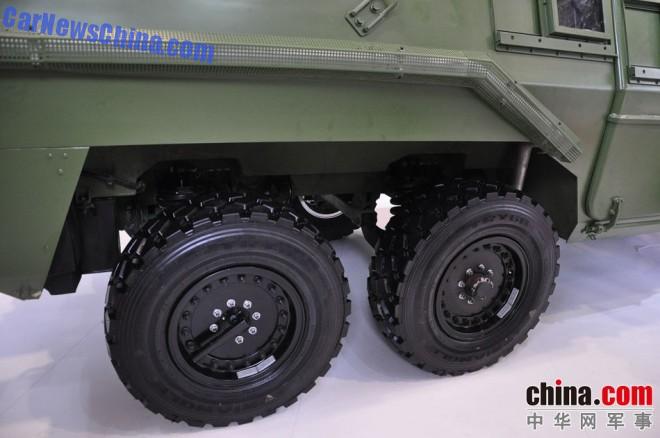 The vehicle is developed by Dongfeng Automotive, and shown on the show sadly without any weapon systems installed. Possible armament includes 12.7 and 30mm machine guns, various anti-tank and anti-airplane (low-flying) missile launchers, and smoke grenade launchers. The 6×6 is mainly designed for long-range patrol, able to stay out far and very long thanks to twin 80 liter fuel tanks located just above and behind the rear wheels.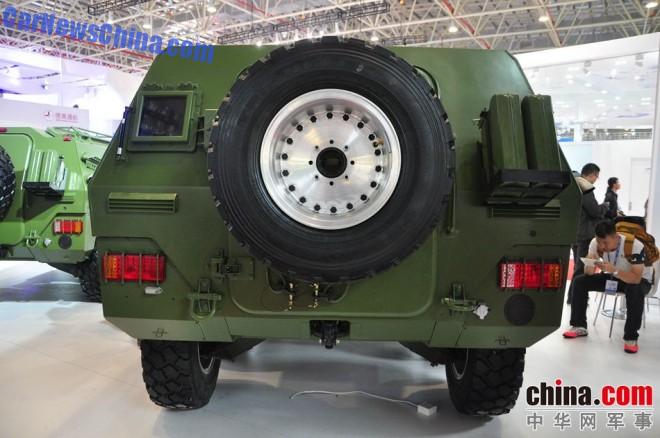 The vehicle can carry up to 14 troops, depending on configuration. It can also be outfitted as a command-communications vehicle, with several workstations on each side of the body. Note tow hook for towing carts containing supplies, tents, or even a field kitchen.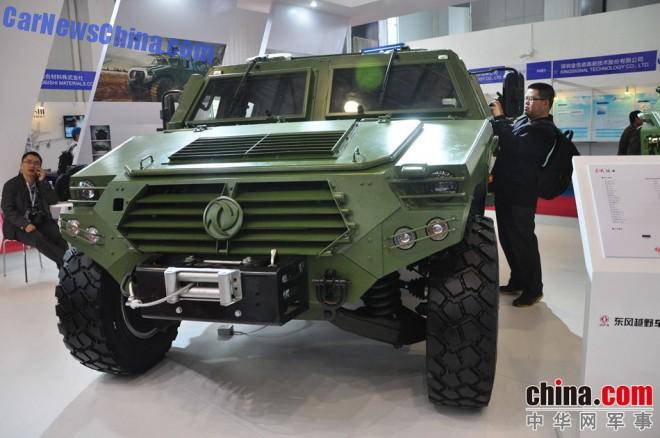 Huge Dongfeng logo on the grille.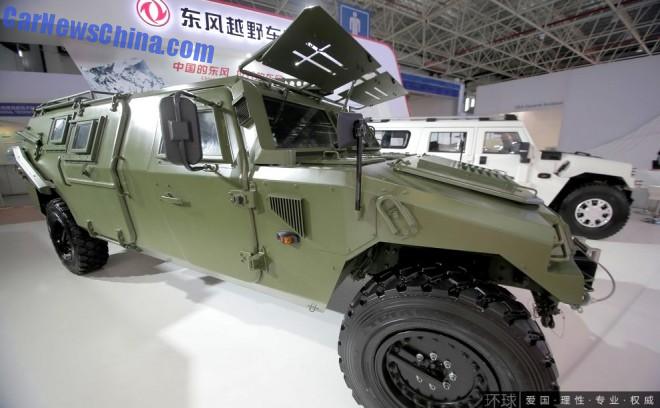 There was also a 4×4 version of the armored LWB, with a 4.4 meter wheelbase. Doesn't seem to make much sense as a platform. Earlier on we met a smarter short-wheelbase variant of the armored 4×4.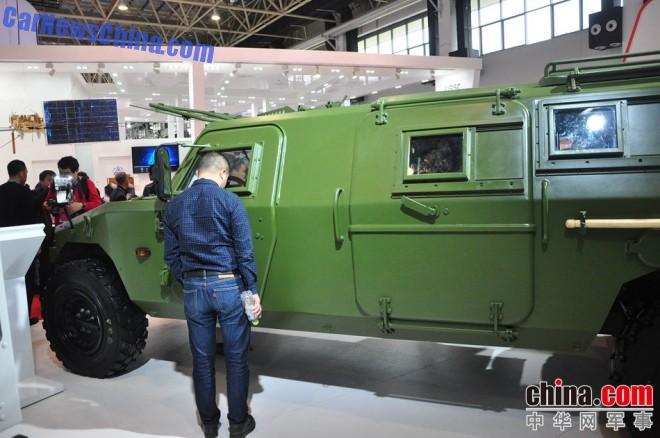 Vault-like door.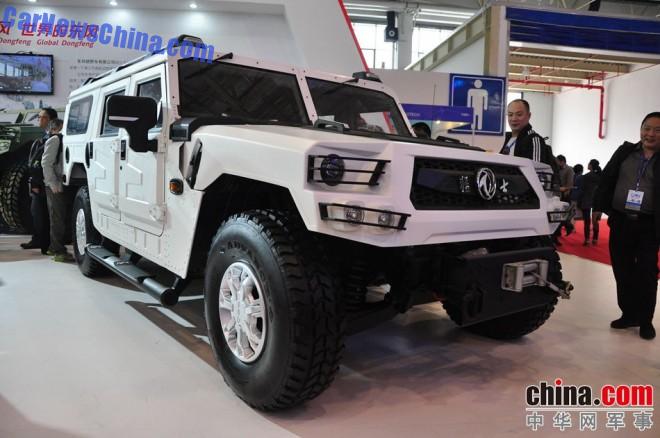 Dongfeng also had the EQ2040H on show, a concept for a civilian version of the EQ2050 that debuted in April on the Beijing Auto Show. One for the road indeed, no armor here but a 12.7 mm would do fine in a traffic jam…
Click or Die: