Back now quickly to the 2014 Guangzhou Auto Show for a good look at the babe at Hawtai Motor. She is standing here next to a Hawtai Shengdafei SUV, and that is big news indeed because the production version debuted at the show (Hawtai knows how to attract attention). More on the car in a later post. Let's check out a guy now! The one standing right behind the babe's ass, wearing black glasses, a blue sweater, a white shirt and a black backpack. He wants to have a really special photo: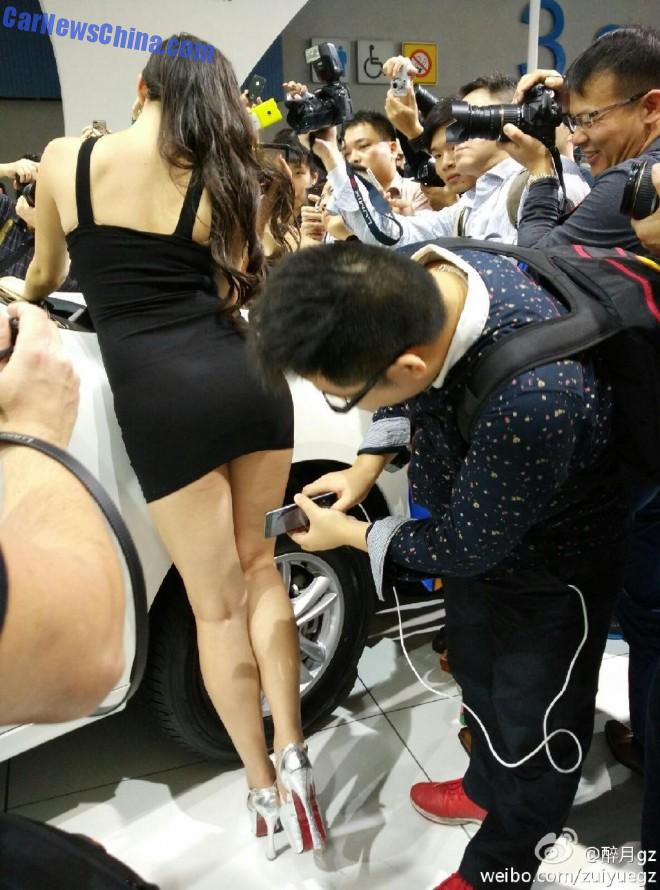 Aiming for the super shot. Charging his phone at the same time from a battery in his pocket. This man is clearly a professional. Red shoes however are very wuzzy.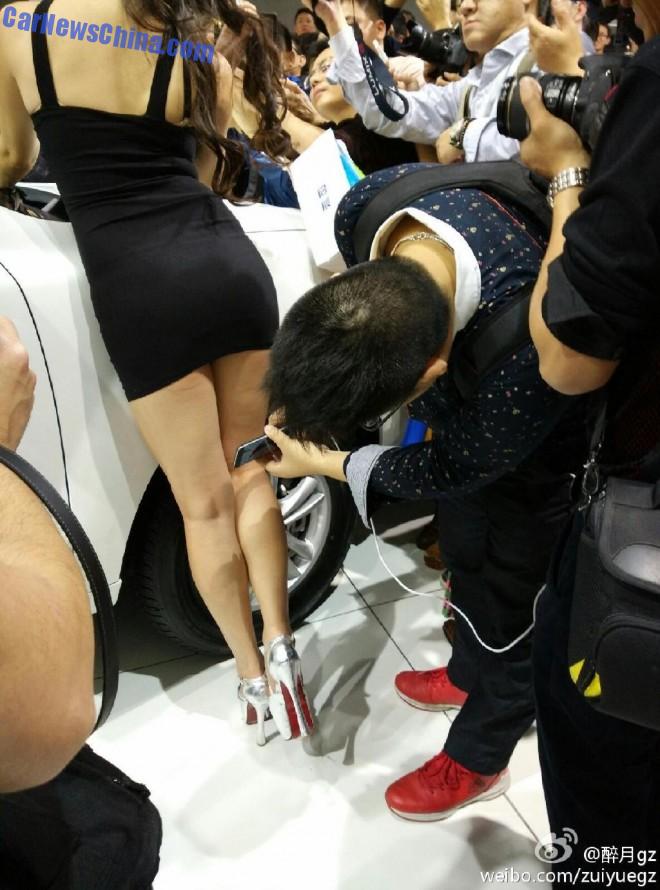 Fire! The best shot ever. Hit her midships between the legs. Here she is from all sides: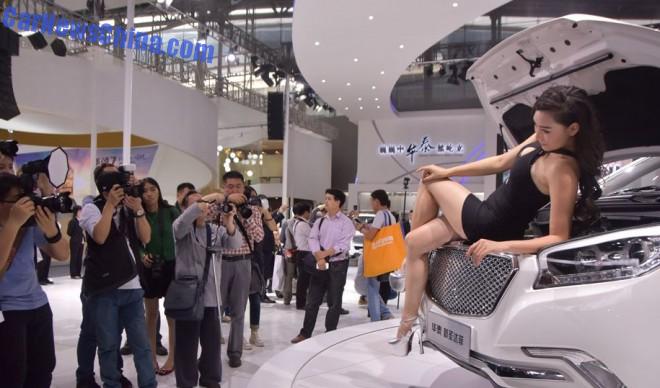 She fits under the bonnet.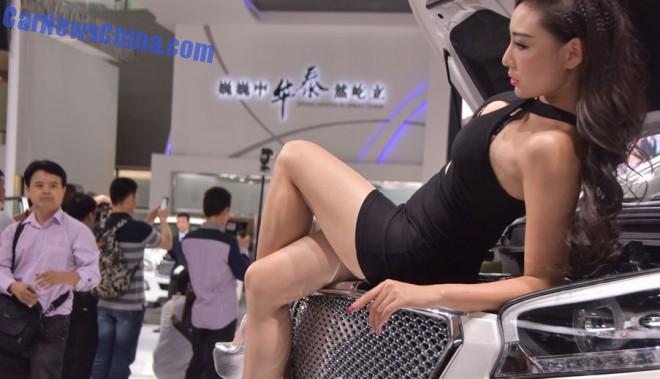 Touching the famously chromed Hawtai grille.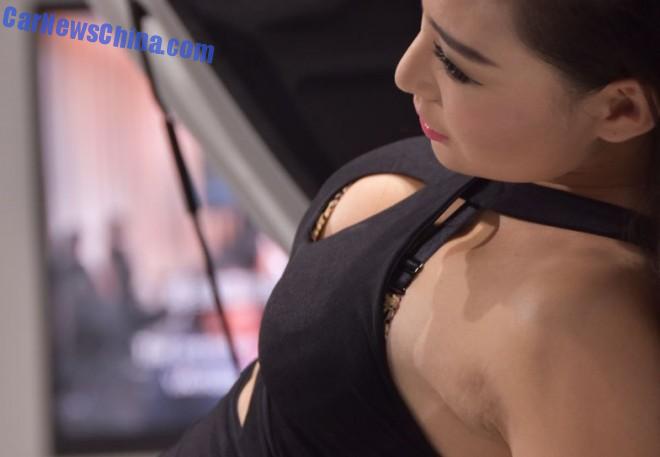 Tiger bra! Grrrrr.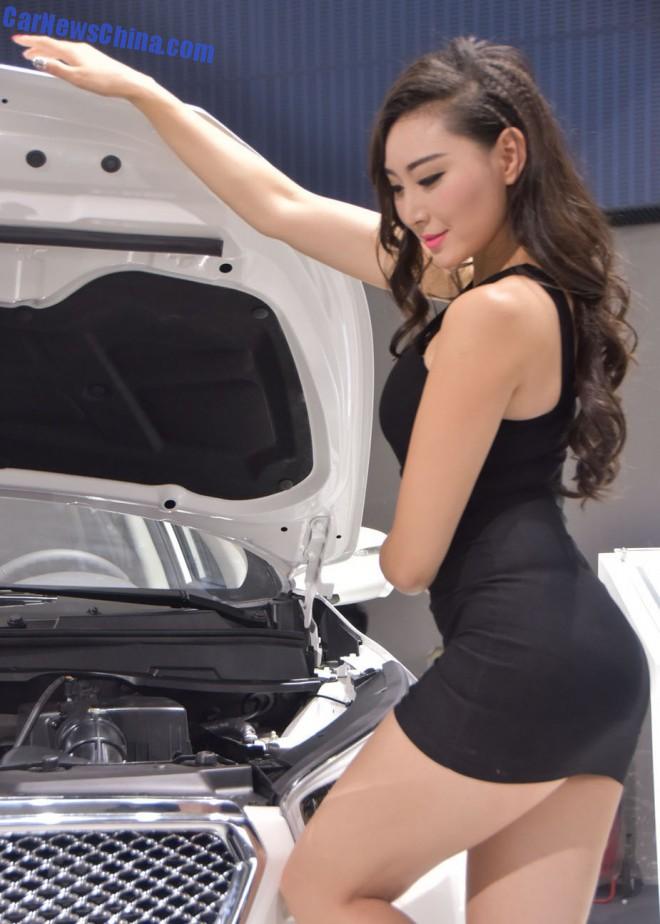 "That there is the turbocharger, and…"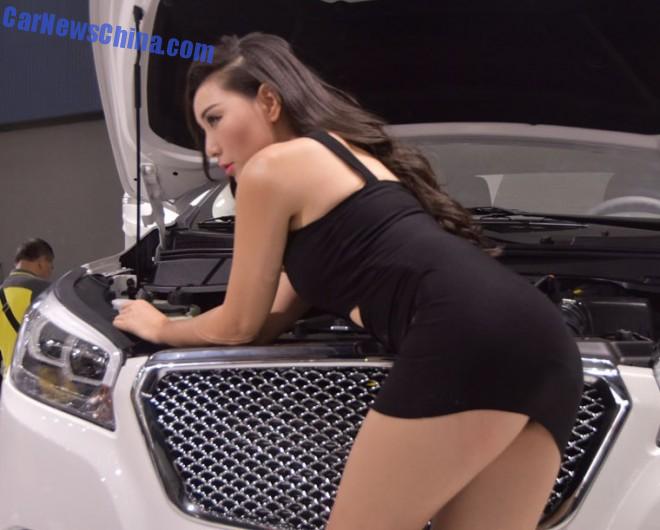 Looking for the spark plugs.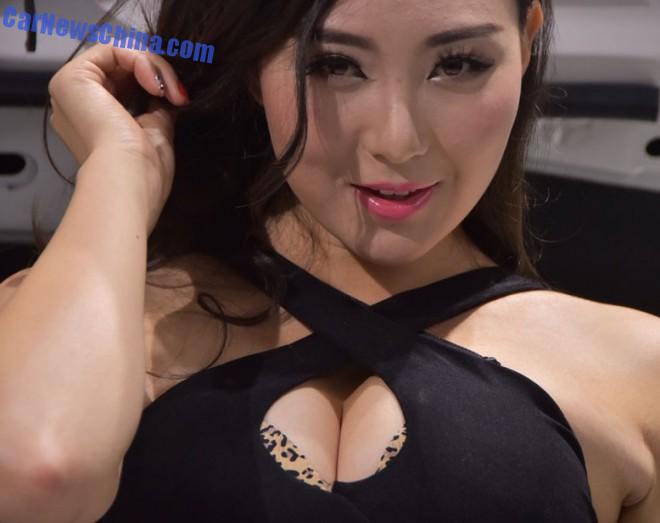 Trying a sweet smile.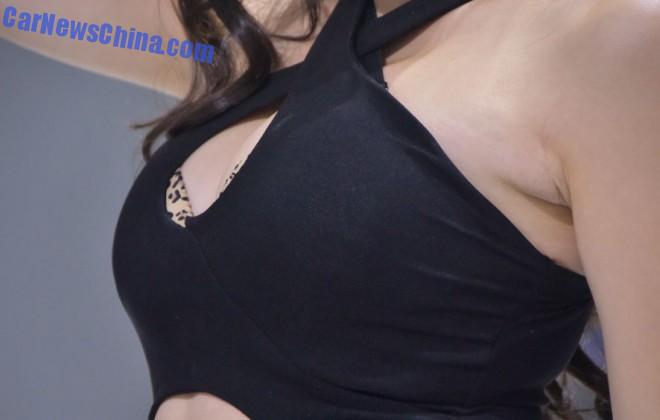 Tiger bra. Grrrrr.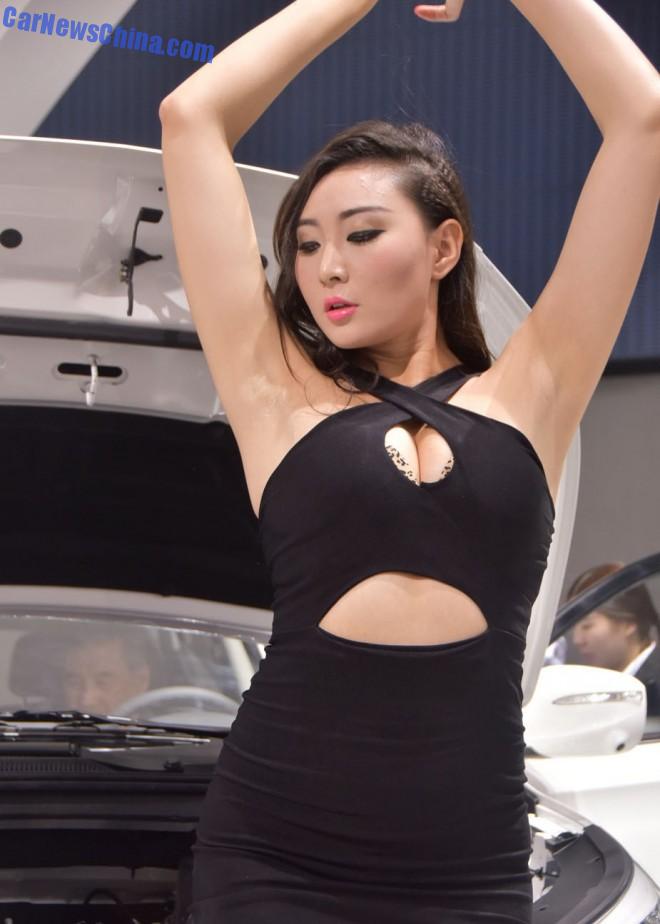 Getting in the mood for some.