We continue our coverage of the Supercar Day at the Goldenport Circuit in Beijing, China. The event happened in early December when temperatures can reach minus 09 Celsius, but this year is extraordinary warm with a very soft exactly zero at midnight in Beijing today (we are in Guangzhou now, 15 degrees at 23:57) . Still, it seems very clear the girls are kinda cold.
With a McLaren P1.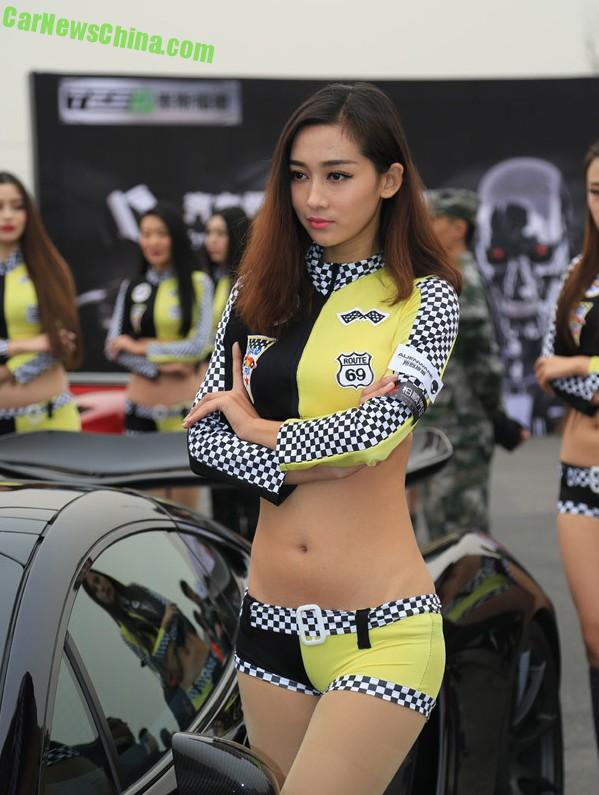 For the best airflow; the mirror or the ear?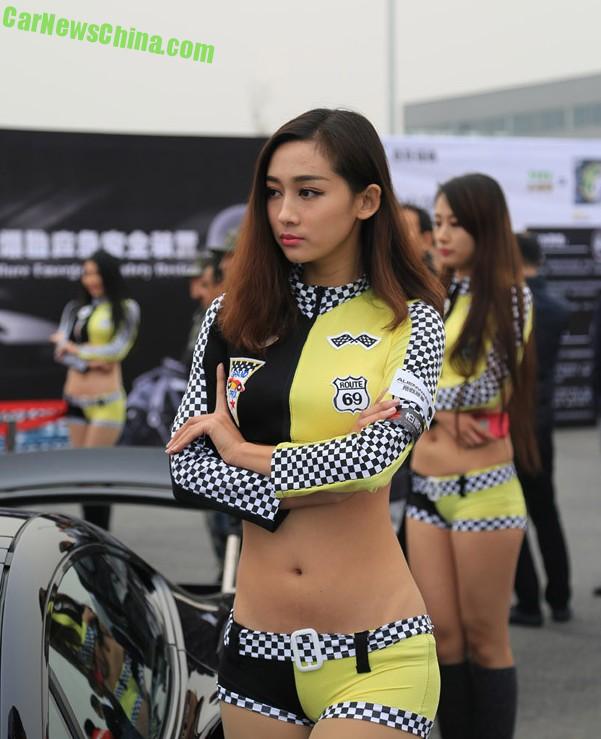 What a wildly shaped monster she is! Those hips are just sensational.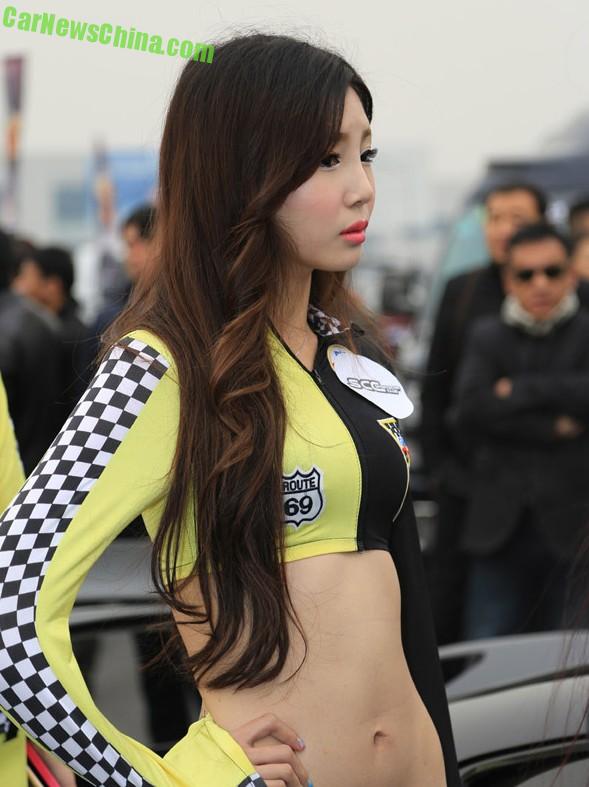 Check all those wuzzy men wearing thick jackets and more. This babe is a cold blooded bitch.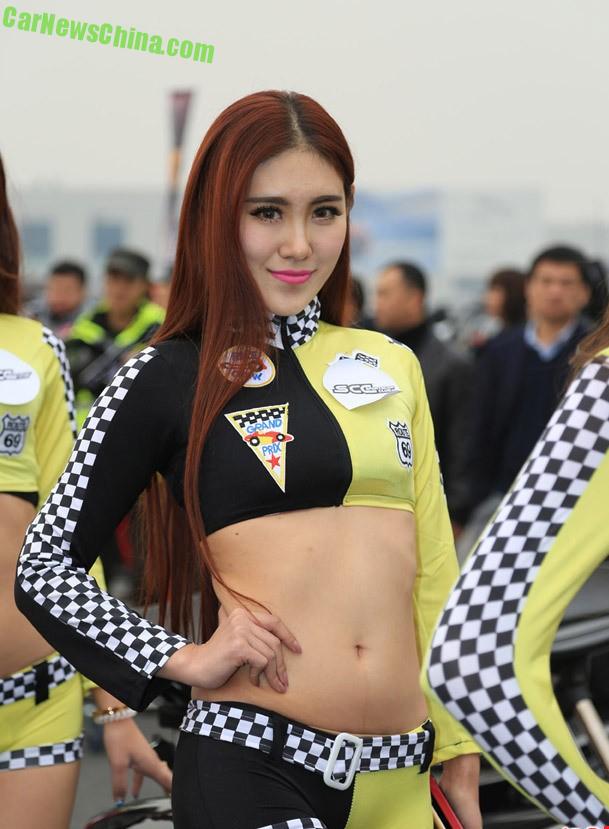 Linea Nigra!, she mama. All the love.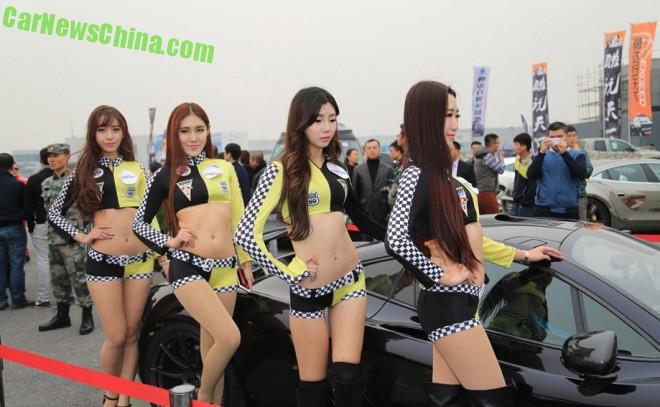 They all got their hair over the right shoulder, probably a model thing. Second girl from the right doesn't seem to care about the super speedy P1.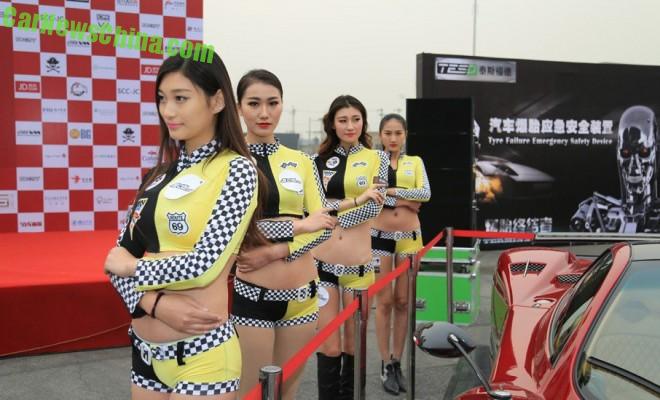 A flock more with a Pagani Zonda.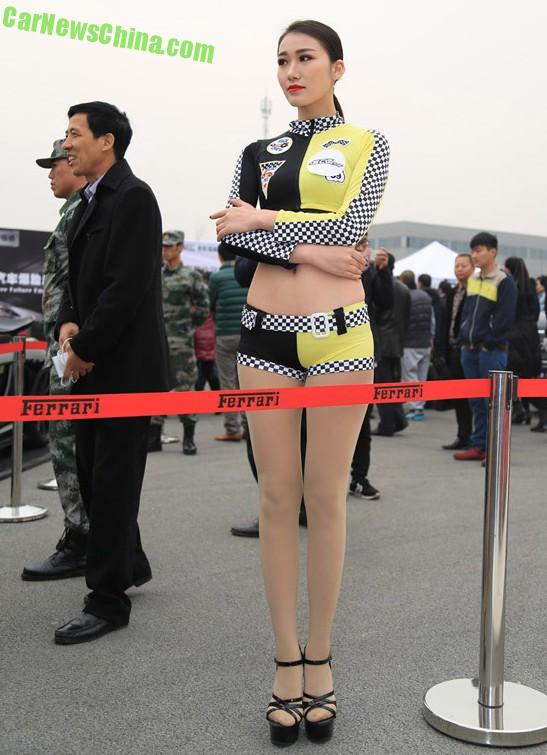 A very tall girl at Ferrari. Will she fit a 458? Probably not. Her toes are too big for her shoes.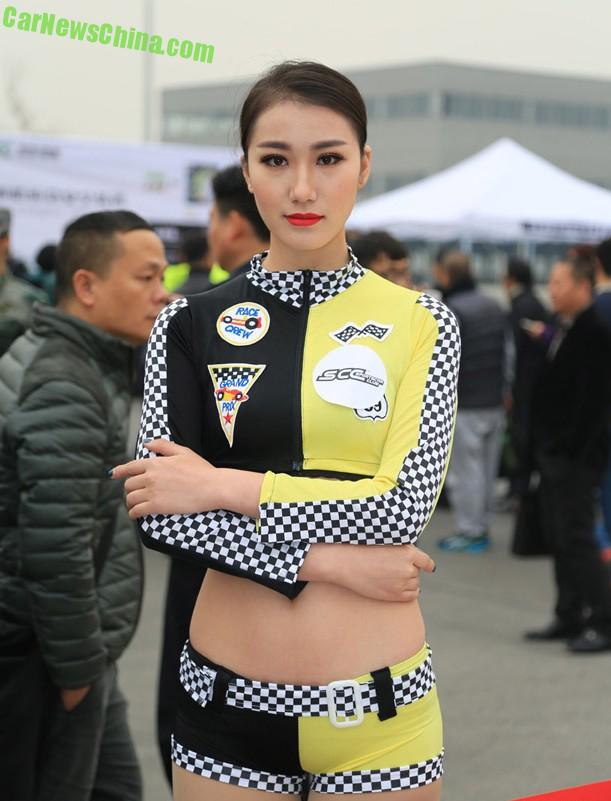 Smiles goodbye. Note men in jackets again. Tsk tsk.