The Sports Car Club (SCC) of China organized a sweet supercar event on the Goldenport Circuit in Beijing. Over two hundred supercars showed up for a momentous event that included some serious track time. Today Part 1 where we hang around in the pit lane, starting off with a very British McLaren 650S.
The monstrous Ferrari F12 in white on matte gray five-spoke alloys with red brake claws.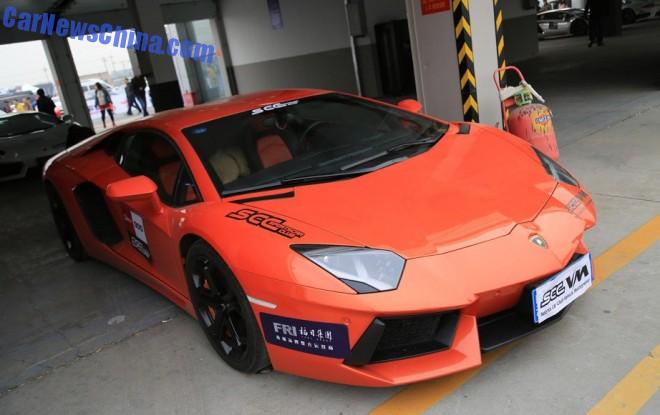 The almighty Lamborghini Aventador.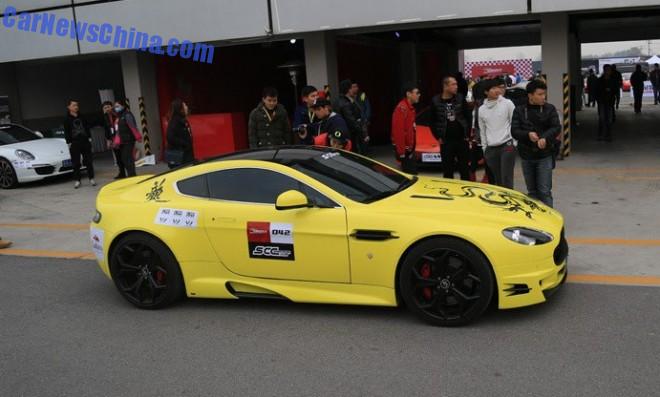 An Aston Martin Vantage in mellow yellow with a dragon on the bonnet.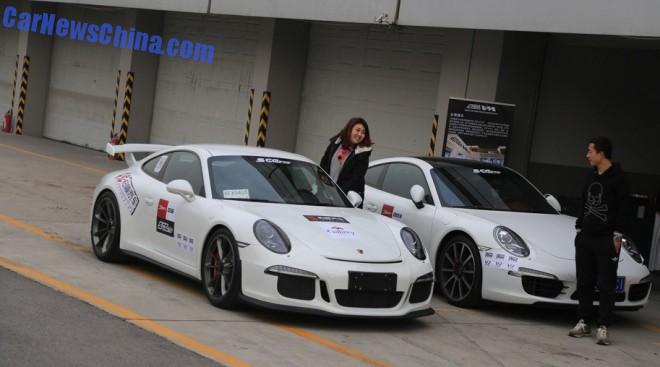 Speedy Porsche 911 times 2.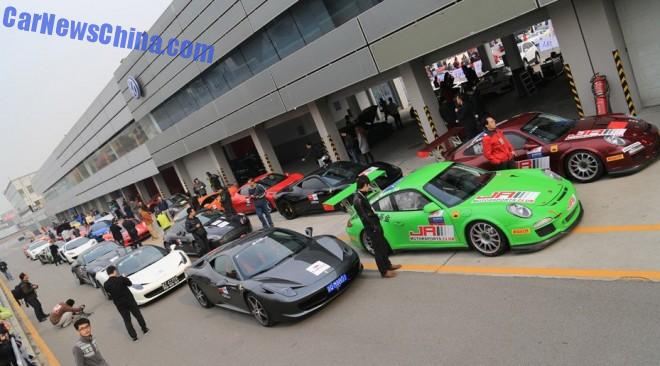 A view at the grid with two racy Porsches up front.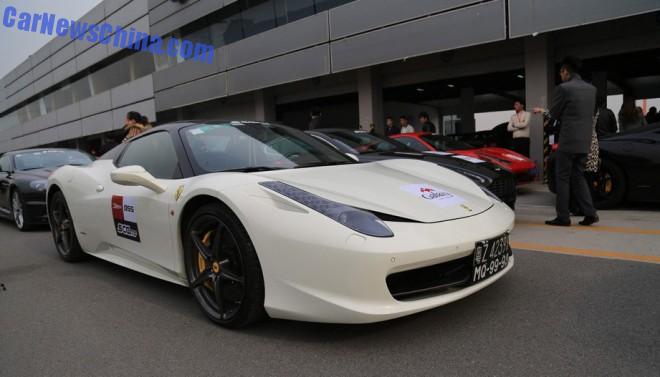 Two-tone Ferrari 458 Spider.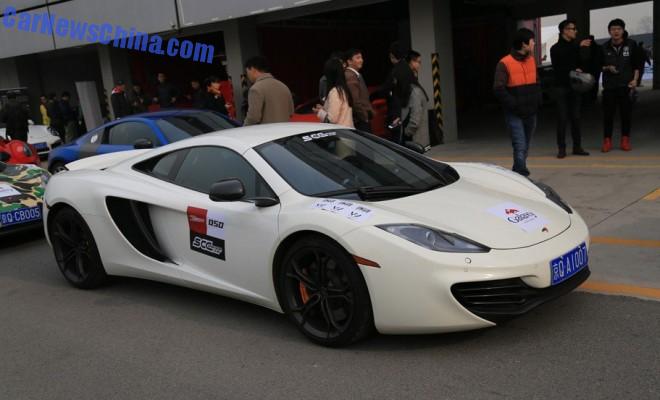 McLaren MP4-12C with black alloys and orange brakes.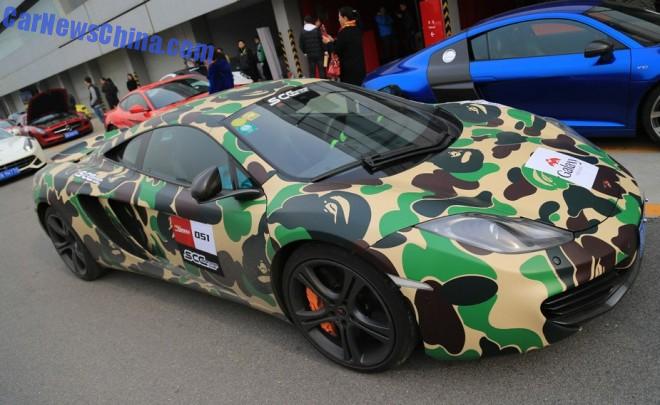 BAPE! Our collection: BAPE 458, BAPE M5, BAPE SLS, BAPE Suzuki Alto Happy Prince and a BAPE MP-4 12C and 458 combination.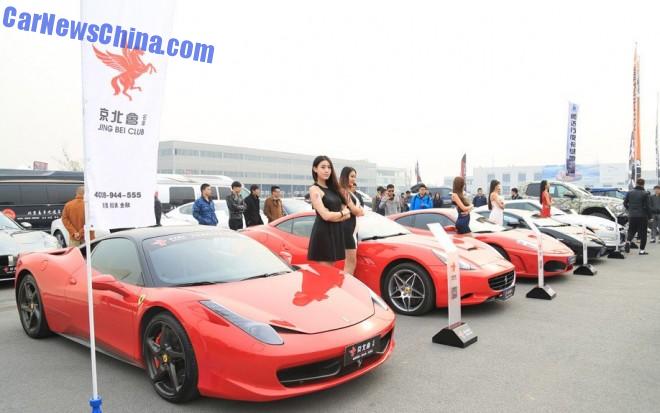 The 'Jingbei Club' is another Beijing supercar club, and apparently tightly organized. They got all their cars neatly lined up, with babes and all.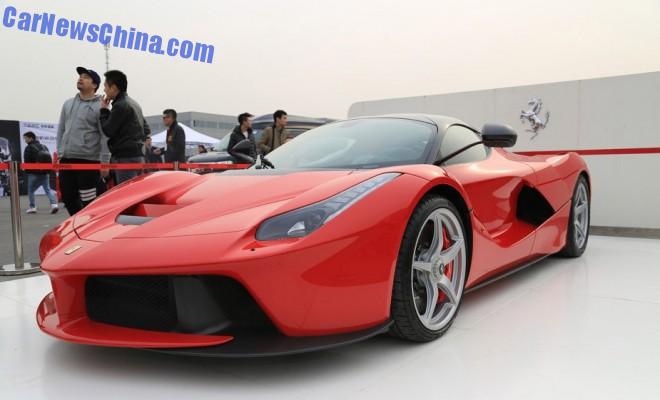 The mighty Ferrari LaFerrari. These things are getting quite common in country. We have: Chengdu, a double in Shanghai, one in Beijing, and a first in Shenzhen.
This then is the end of Part 1, more coming soon later!