This is the brand new Beijing Auto Senova ES210 EV for China, an electric vehicle based on the Beijing Auto Senova D70 sedan. Price after all green-car subsidies by central and local governments is 256.900 yuan ($41.485), the subsidies on the ES210 total an impressive 90.000 yuan ($14.500).
The Senova ES210 is powered by an electric motor with an output of an output of 109hp and 255nm mated to a 38 kwh lithium-ion battery. Top speed is 130km/h. Range is max 175 kilometer. Charging on 220V takes eight hours for a full charge, charging on a fast-charger takes 30 minutes for 80% battery.
The ES210 will initially be sol on 11 cities, including Beijing, Shanghai, Guangzhou, Xuzhou, Nanjing, and Hangzhou. Beijing Auto says they will build a total of 100 service stations in these cities, where drivers can charge and maintain their vehicles.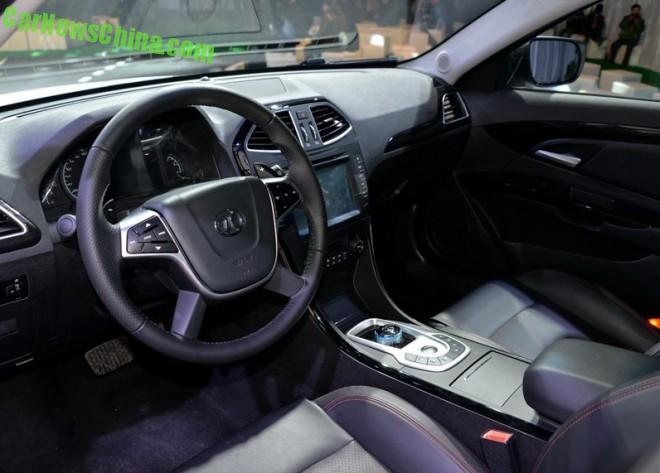 The interior is very similar to the D70 except for the…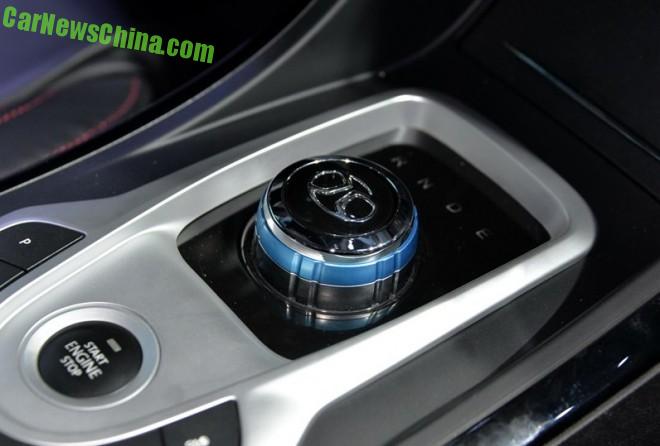 … blue drive selector, because blue = green. The ES210 is furthermore equipped with a 'AQS' air quality control system, basically an air purifier system similar to the one found in the BYD S7 SUV. It filters the dirty Beijing air into something more breathable, focusing especially on killing the evil PM2.5 particles.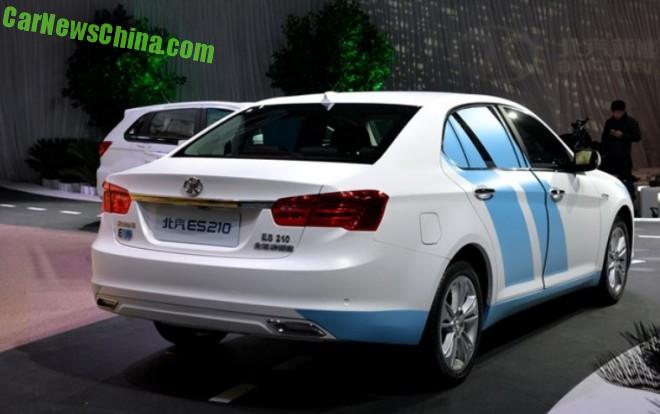 Customer cars won't have blue (= green) sticker stripes over the rear windows. Note trees in the background. They are green, not blue.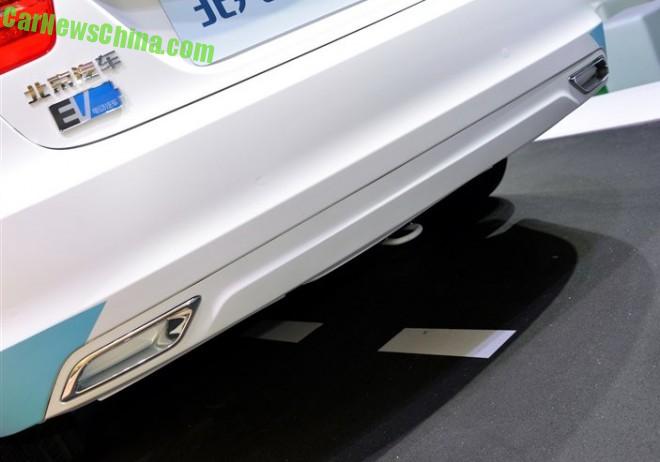 The exhaust pipe tips are fake. But that's not for hiding you drive electric. They are also fake on the D70: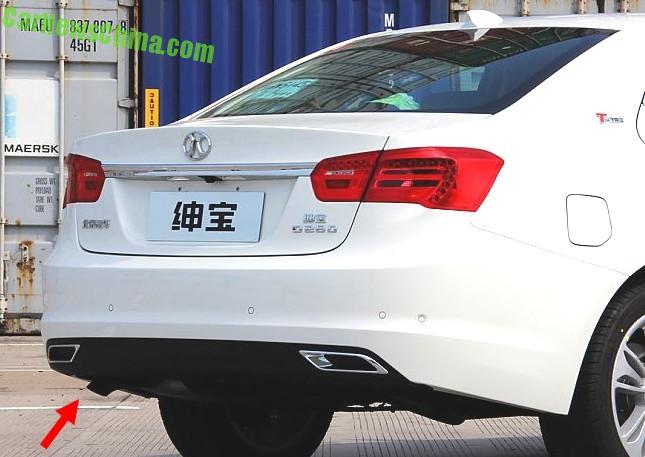 Real pipe at the red arrow.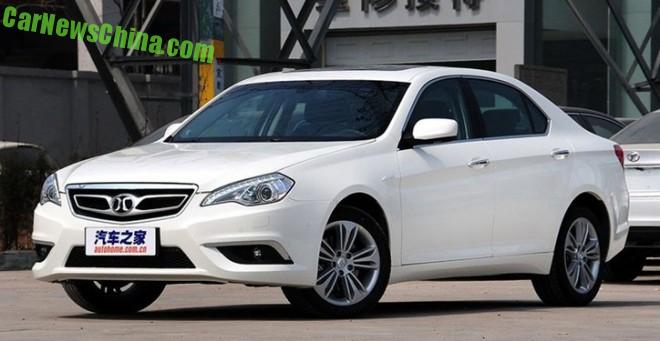 Price for the Senova D70 starts at 139.800 yuan and ends at 215.800 yuan. Engines: 177hp 1.8 turbo, 204hp 2.0 turbo, and a 250hp 2.3 turbo. The D70 is based on the first generation Saab 9-5, but Saab never did an electric. Beijing Auto bought the rights to the Saab 9-3 and Saab 9-5 from GM in 2009, and the deal included the Saab-developed 2.0 and 2.3 turbocharged engines.