This is the brand new Geely Borui GC9 sedan, a fine looking vehicle formerly known as the Geely Emgrand EC9 sedan. 'Borui', (博瑞) , best translated as 'Brilliant'. The Emgrand brand is now gone but the Emgrand logo is not, it will eventually be used on all Geely-branded cars.
Now back to the Borui GC9. It will be launched on the Chinese car market on February 28 2015. The launch will be celebrated with a limited 'Limited Edition', which will be painted piano black and feature a red-black interior. The vehicle on the photos however is the standard car. Dash loox really sweet with a flat-bottomed steering wheel, fine materials, and comfortable leather seats.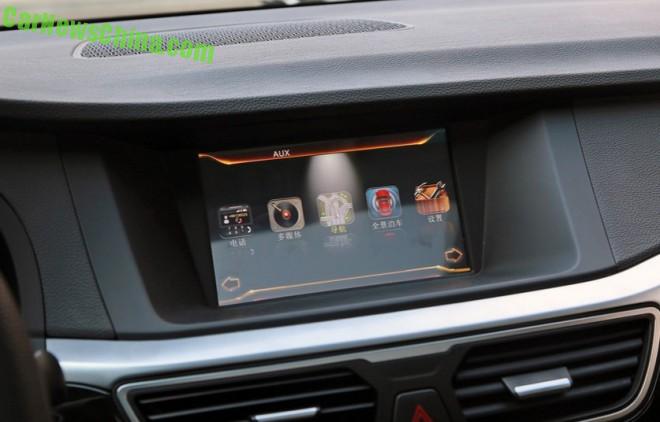 The LCD screen however is only an 8-incher. A screen of this size is a surprise in a time where most Chinese automakers are fitting screens at least twice this size in much cheaper cars.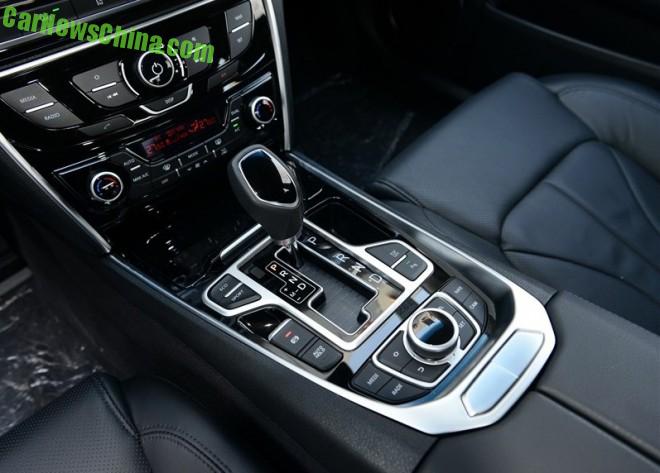 The center console looks great again. Fine materials and well-designed. Loads of buttons and an electronic parking brake. Gear knob like a black diamond.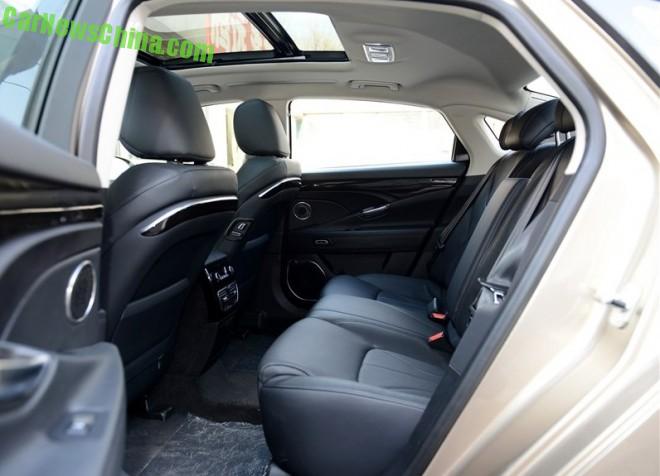 Enough space for three and the babes. Large sunroof for light and life. Crappy floor mats are protecting the real floor mats against dirt and dust. That might seem a good idea in China, where all is dirty and dusty, but it just loox horribly cheap and countryside.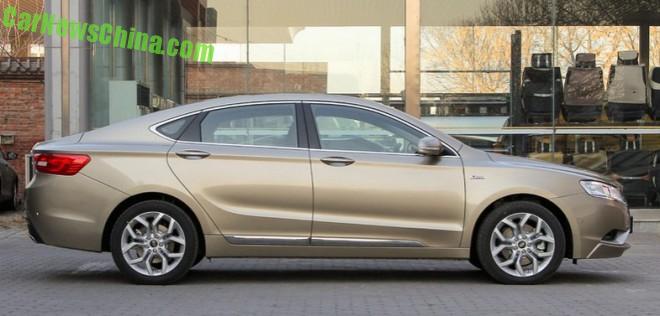 Getting out again to marvel at the beautiful lines of the vehicle, designed by the great Peter Horbury, who moved from Volvo to Geely in late 2011. The Borui GC9, formerly Emgrand GC9, also formerly known as the Emgrand EC9, is the production version of the Emgrand KC concept that debuted on the 2013 Shanghai Auto Show.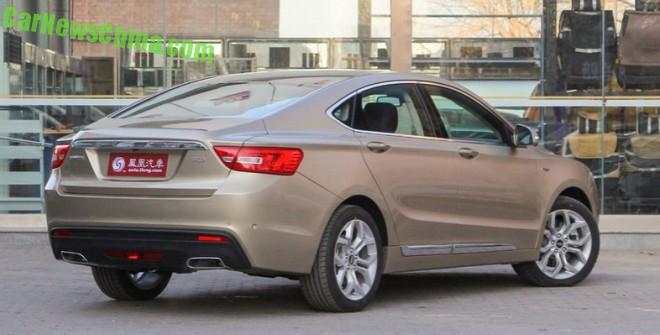 Especially stunning from the back with a wide C-pillar and a strong shoulder line. Exhaust pipes look a tad to tiny though.
There will be three petrol engines available: a 2.4 liter four-cylinder with 162hp and 210nm, a 1.8 turbo four-cylinder with 163hp and 285nm, and a 3.5 liter V6 with 270hp and 345nm. All will be mated to a 6-speed automatic gearbox. Size: 4956/1860/1516mm,wheelbase is 2850mm. The output of the 1.8 turbo is a disappointment, earlier on we heard it would have 180 horses.
Price will range over a full 100.000, starting around 150.000 yuan and ending around 250.000.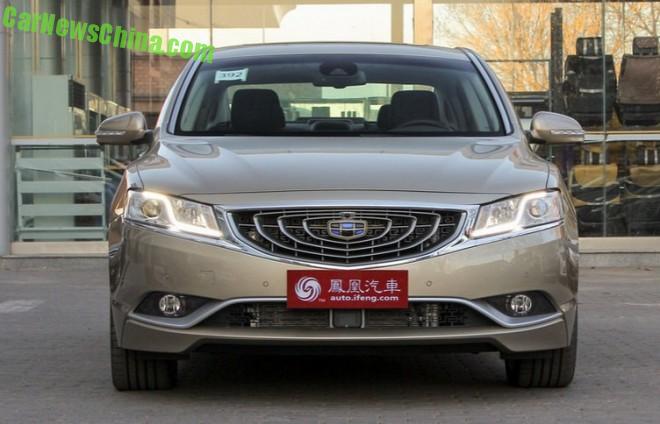 Fancy grille is the trade mark of the GC9's design, recycled from…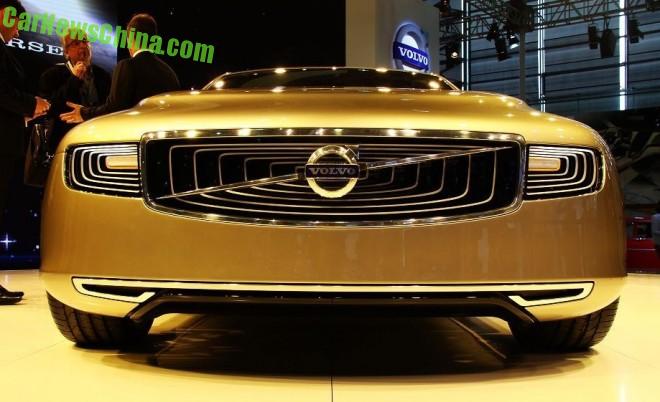 … the 2011 Volvo Concept Universe. Designed by Horbury as well,  just before he moved to Geely, which owns Volvo, so we guess it's all right now.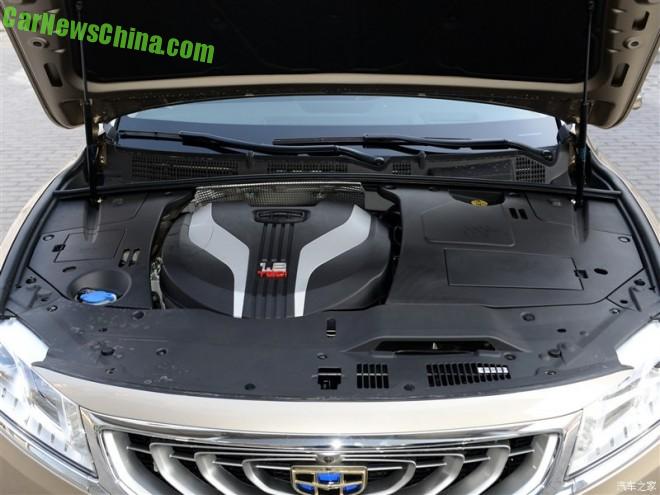 The 1.8 turbo and a lot of black plastic.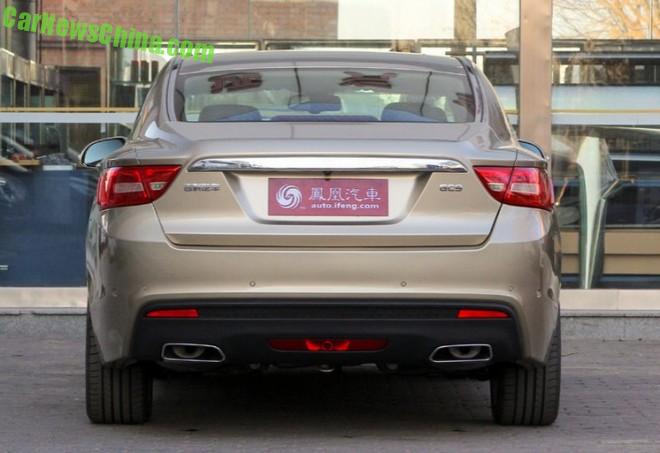 A fine looking ass with the third brake light very low in the bumper. No Emgrand logo. No Borui badge. Only Geely Auto and GC9. Fuzzy…