This is the Levdeo E60 EV, a new electric car for China that will be launched on the Chinese electric car market in the third quarter of 2015. The Levdeo E60 EV is manufactured by a company called 'Levdeo Electric Drive Company', based in the great city of Weifang in Shandong Province.
Rather rudimentary here but the large LCD touch screen and drive selector are just hip enough. The Levdeo E60 EV is powered by an electric motor with an output of 24hp and 70nm, mated to a lithium-ion battery. Top speed is 120 kilometer per hour, and range is 180 kilometer. Charging takes eight hours on 220V.
Size: 3994/1618/1497, wheelbase is 2400.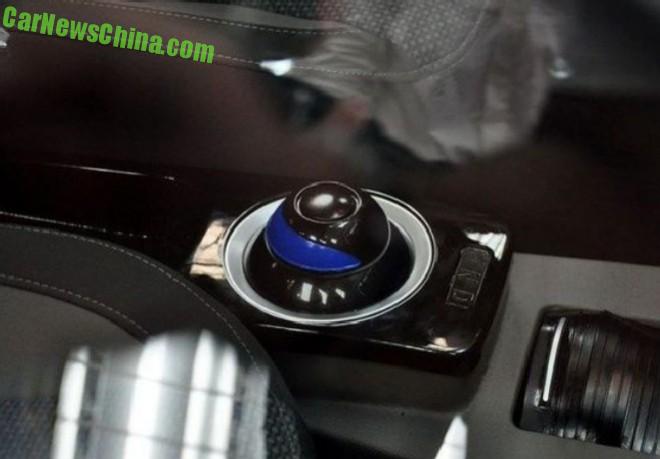 The gear selector. In blue. Blue = Green.
Whether the Levdeo D60 will become available nationwide is yet unsure. The company is currently awaiting type approval by the Chinese central government. Until they receive approval they can only sell in their home province Shandong, where Levdeo is already selling the Levdeo D50 and D70 hatchbacks. Confusingly, the E50 is called D50 on Levdeo's website.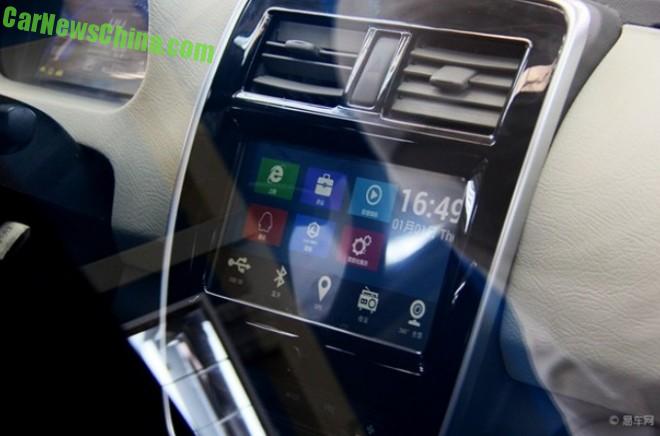 The infotainment system works on Android and supports Bluetooth. It houses an internet browser, an audio player, a sat-nav system, and a rear-view camera.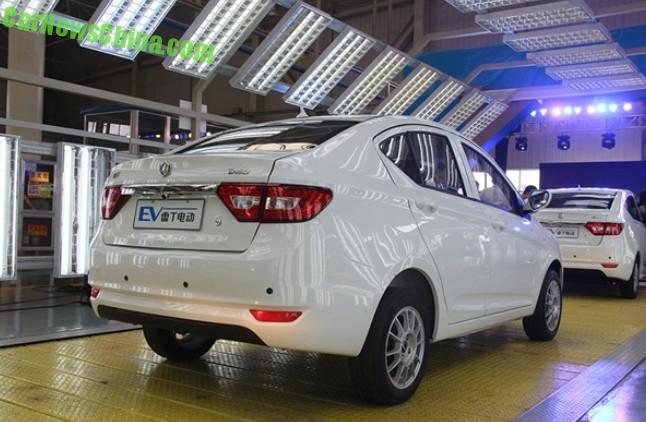 A fine looking vehicle that will work best in the cities. Alloys almost sporty. No word yet on price but a electric car of this kind should start around 70.000 yuan including all green-car subsidies.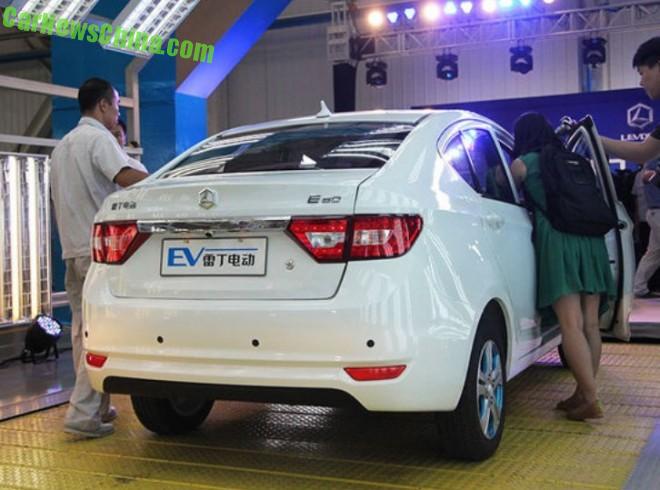 EV in blue, E60 there, checked out by a lady in green.