Two times the Smart ForTwo Jeremy Scott Edition, Spotted in China in the great city of Shanghai by Reader Pinut 187, thank you for the pictures! The Smart ForTwo Jeremy Scott Edition is a very rare car. Only ten were made, and only five came to China. This Hong Kong Plaza, a very expensive shopping mall, apparently snapped up two examples. Back in 2013 the Jeremy Scott went for a massive 388.000 yuan, or $62.500 in today's money.
The Jeremy Scott Edition was developed and built by Brabus, and sold via the regular Smart dealer network. The Edition came standard with fiery wings at the back, racy white six-spoke alloys, special white paint, and a white leather interior. Jeremy Scott is an American fashion designer, his most famous design is a line of Adidas shoes that feature similar wings. The two examples in Shanghai were dressed up with horns for the holiday, making them reindeer. The horns are painted in the same red as the roof and the combinations doesn't look all that bad…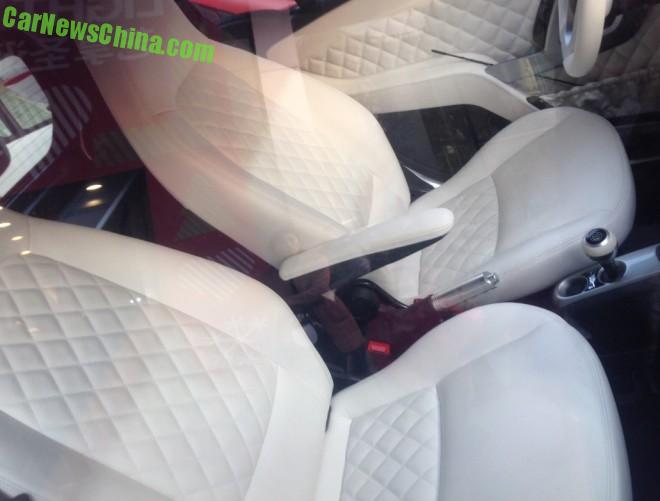 Beautifully crafted interior, and it should be, for so much money! The base Smart ForTwo starts at 115.000 yuan in China ($18.530), so even three of those are cheaper than one Jeremy Scott. Power came from a Brabus-tuned variant of the turbocharged 3-cylinder petrol engine with an output of 102 horsepower.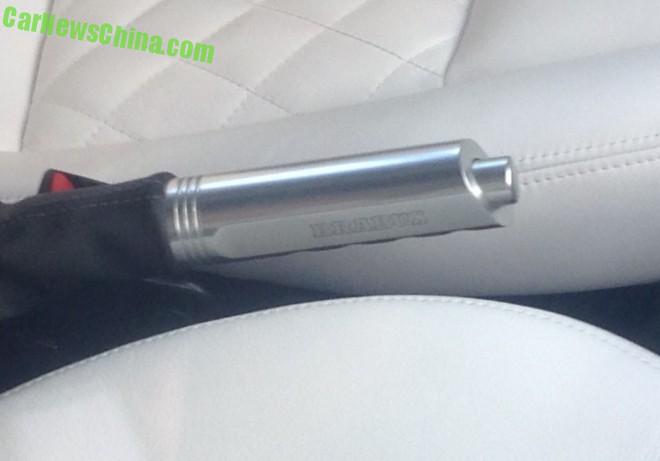 Jeremy's handle.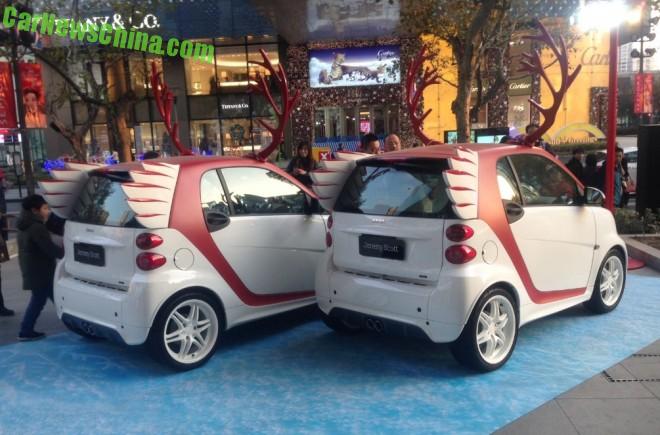 The reindeer of 2015…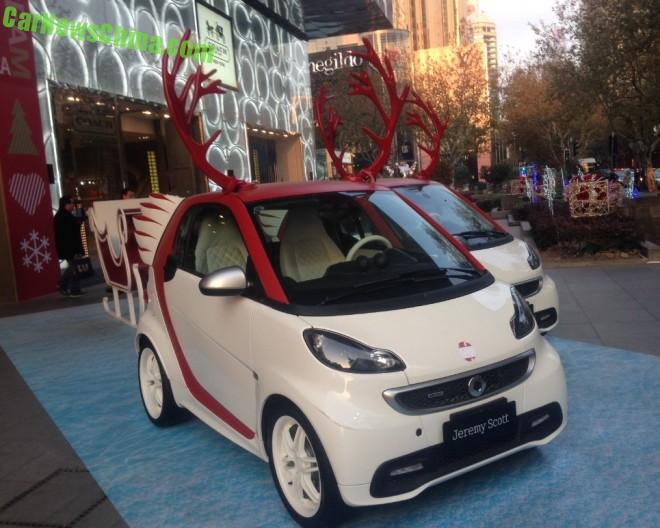 … pulling a sleigh.