A beautiful blue Subaru Impreza WRX STi sedan, Spotted in China in the great city of Dalian in Liaoning Province. The Japanese monster sled sports a Pink tow hook and, oddly, a Guangdong Province license plate. The distance between Dalian and the Guangdong border is about 2600 kilometer by road. Must have been a wild ride…
The biggest wing that money can buy!, perfect on an Impreza. Giant exhaust pipe for more speed and sound. Matte gray six-double spoke alloys very stylish. The second generation Subaru Impreza was built from 2000 until 2007 with major facelifts in 2002 and 2005. This Dalian car is a second-facelift example. The STi was powered by a turbocharged 2.0 liter four-cylinder engine with an output of 280 hp and 420nm, but we bet this blue lightning has a few horses more.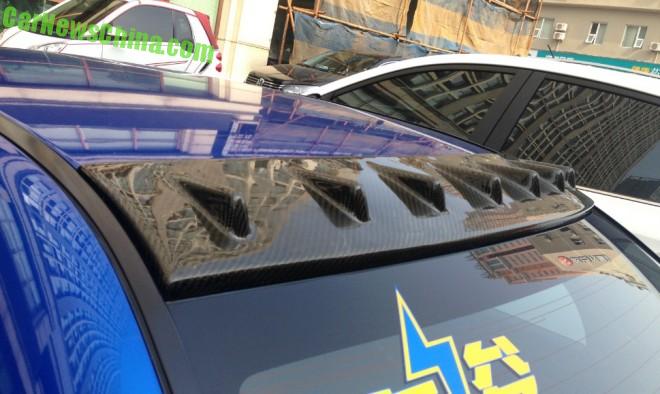 Fins on the roof for rally style.