A mellow yellow Suzuki Cappuccino, Spotted in China in the great city of Chongqing by Reader Colin, thank you for the pictures! The vehicle was seen on a second-hand car market but is was sadly not for sale, or otherwise Colin would have bought it right away (right?). The Suzuki Cappuccino is a very special sporty car, build to Japanese Kei-car specifications with a front mid-engine rear-wheel-drive layout, resulting in a perfect 50/50% weight distribution (!).
The Cappuccino was manufactured from 1991 until 1997. Only 1500 examples were exported to Europe and the rest of the world had to do without the funky Suzuki. This yellow car  has the steering wheel on the left so it was likely originally shipped to Western Europe and somehow made it all the way to Chongqing in central China. The vehicle seems to be in very good shape with the a clean body and the original seven-spoke alloys.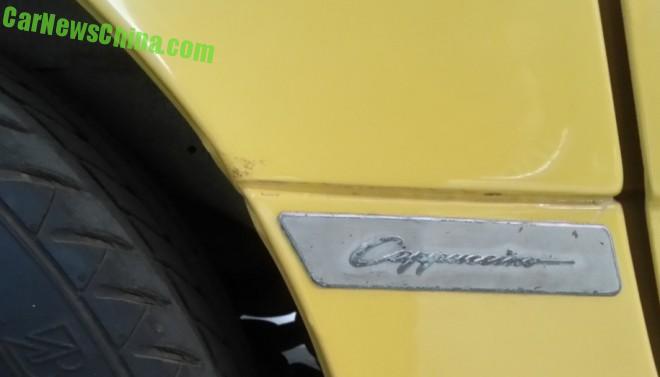 The Cappuccino is powered by a 63hp turbocharged 0.7 liter three-cylinder petrol engine mated to a five-speed manual or a three-speed automatic.  Sixty-three horses might not seem that much but the Cappuccino only weighs 725 kilo, making it a surprisingly fast pocket-rocket racer.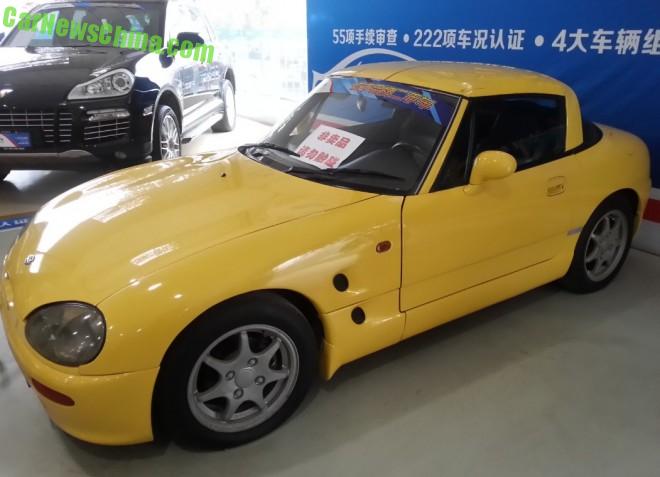 The hardtop could be partly or completely removed, enabling the driver to choose between a coupe, a T-top targa, a targa, or a full convertible. The roof panels stow in the trunk and the rear window/rollcage assembly retracts into the body behind the seats. All together a brilliantly designed package, and it is a shame Suzuki doesn't dare to make this kind of vehicle anymore.