An absolutely monstrous TechArt Porche 911 Turbo GT Street R supercar, Spotted in China in the great city of Hangzhou in Zhejiang Province by HZ-MCJP. The TechArt GT Street R is based on the 997 Porsche 911 Turbo, the package includes a fatass body kit, a huge racing-style wing at the back, super sleek slick-like tires with black five-spoke alloys, and a tuned up engine.
This particular example is painted in red and black and fitted with a red interior. Power of the twin-turbocharged 3.8 liter six is up to a manic 660 horsepower and 860 newtonmeter, good for a 345 kilometer per hour top speed and a 0-100 in 3.4 seconds. Red lightning!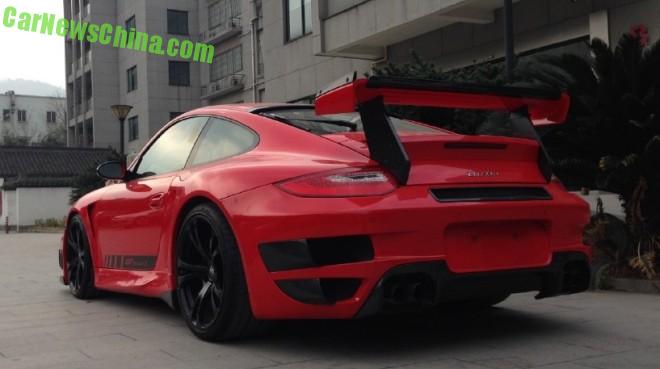 The rear wing sits straight above the engine cover, not behind it. TechArt apparently figured out this set up generates more down force. TechArt tuned cars are relatively rare in China as the company doesn't have many outlets in country. We have a very small collection: GT Street Cabriolet, Magnum, Magnum, and dog-pee Magnum.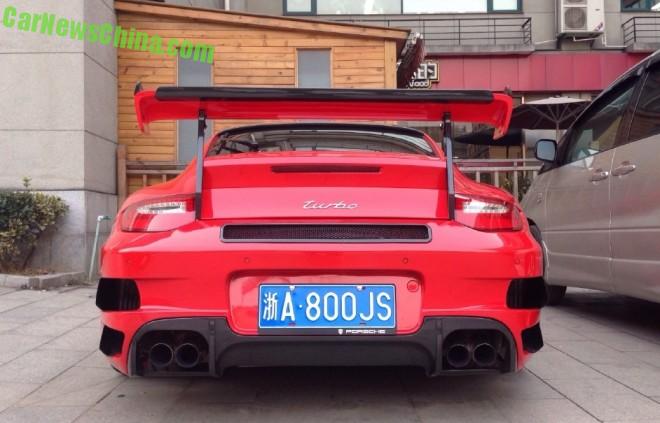 Vents, more vents, and a diffuser.