A completely lunatic Lamborghini Murcielago LP 670–4 SV China Limited Edition, Spotted in China in the great city of Zhongshan in Guangdong Province by reader Vidinda, thank you for the pictures! The Lambo has two sets of license plates; one for China and one for Hong Kong, allowing a quick crossing of the border.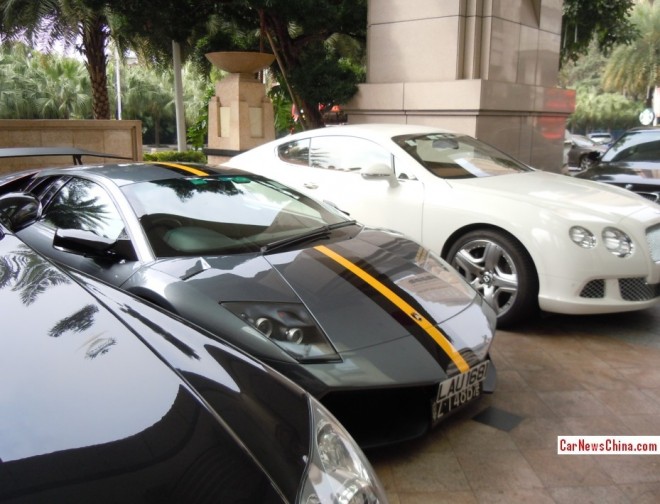 The mighty Murcielago was flanked by a Maybach 62 and a Bentley Continental GT.
The Murcielago SV China Limited Edition was a limited edition Lamborghini Murcielago based on the already very limited Murcielago SV. Only ten examples were manufactured and all were sold in China. Special thingies include stealthy-gray paint, orange-black racing stripes, stealthy-gray alloys, orange brake pads, a stealthy-gray carbon fiber wing, and SV China Limited Edition badges inside. Power was the same as on the standard SV; a 6.7 liter V12 with 661hp and 660nm, good for a 336 km/h top speed and 0-100 was gone in 3.2 seconds.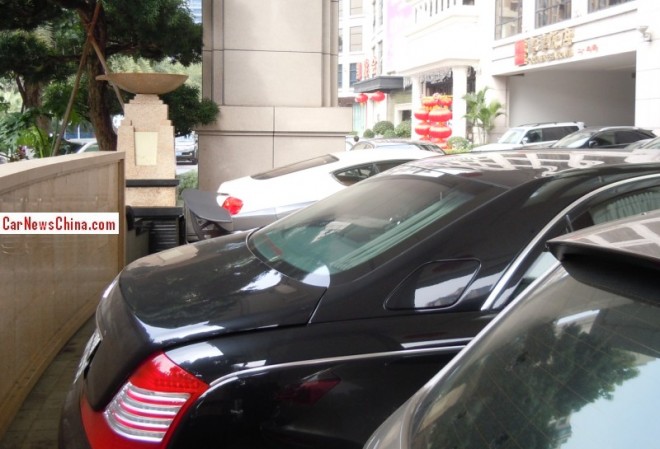 Wing still lover than Maybach ass.
The Lamborghini Murcielago LP 670–4 SV China Limited Edition debuted on the Beijing Auto Show back in 2010. All ten cars were sold out in no time but sadly we don't see them on the streets very often. Over the many years we only met five, in four times: Beijing, Chengdu, Chengdu (another one), and a double in Guangzhou.