A badass Tianma Fengchi KZ6490E SUV, Spotted in China in the great city of Guangzhou in Guangdong Province. The Fengchi KZ6490E is a typical old-school Chinese SUV; simple and cheap, slow and barely reliable, but somehow kinda cool. This particular example was in a presentable shape, it had some bruises and dents but the body was otherwise all right. Everything is period-original bar for the extra rear-view mirror on the right-front fender.
The side bars, sporty three-twin spoke alloys, wide wheel arches, wing, roof rack, and wild SUV decals are all period factory-standard.
The Tianma Fengchi KZ6490E SUV was manufactured from 2003 until 2007 by a company called Hebei Baoding Tianma Automobile Corporation, based in Baoding city in Hebei Province, which is also home to Great Wall Motors. Tianma Automobile was founded in 1996, a spinoff from the People's Liberation Army 9506 Factory, which was a large industrial conglomerate operated by the Chinese armed forces.
The company made pickup trucks and small trucks for the army, and added cheap SUV's to the line-up after 1996. The car making operations were sadly not very successful and were killed in 2012. Tianma reverted to truck making via a joint venture with Shanqi Truck, a subsidiary of Shaanxi Automobile, one of the largest truck makers in China and a major supplier of the Chinese army.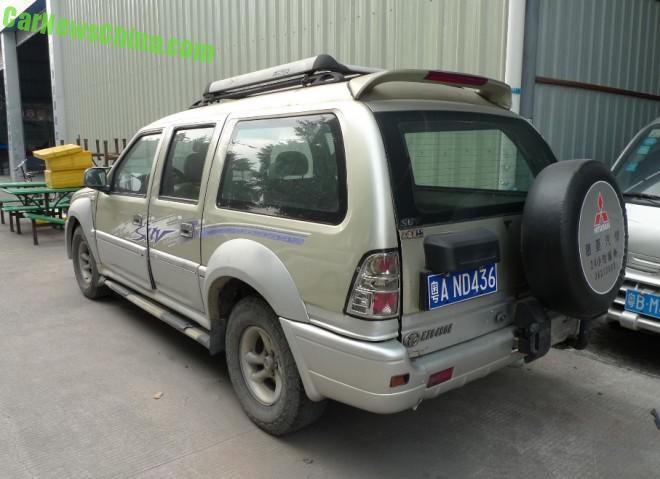 The Tianma Fengchi KZ6490E SUV was powered by the famous Mitsubishi 4G64S4M 2.4 liter four-cylinder petrol engine, an engine that powered so many of this kind of  cheap Chinese SUV's and pickup trucks. The engine was manufactured by the Shenyang Aerospace Mitsubishi Motors Engine Manufacturing Corporation, an engine making joint venture that was founded in 1997 and still exists today.
The engine had an output of 127hp and 180nm, which was good for a top speed of 150 kilometer per hour. Size: 4620/1885/1825, wheelbase was 2720 and curb weight 1830kg (specs via). Price for all this pretty (2006): 68.800 yuan, and that isn't that much money for such a big characterful car.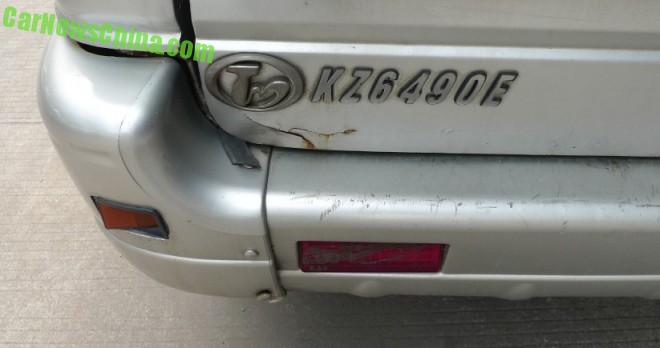 The Tianma Fengchi KZ6490E.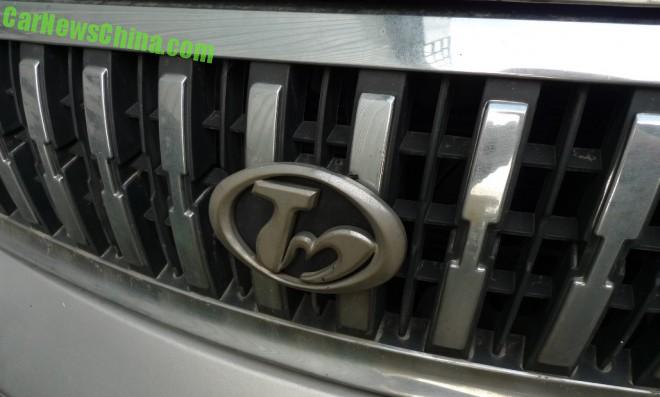 Tianma badge on the grille.