A wondrous white Ssanyong Musso 290SR SUV, fitted with black Shandong province license plates, Spotted in China in the Dongba area in far east Beijing. The vehicle was in a reasonable state; body work was all right but in need of urgent maintenance in some places.
The Musso was manufactured in South Korea from 1993 until 2005 with a facelift in 1998, this Beijing car is a facelifted example. It was heavily based on technology licensed from Mercedes-Benz, just like the Ssanyong Chairman sedan.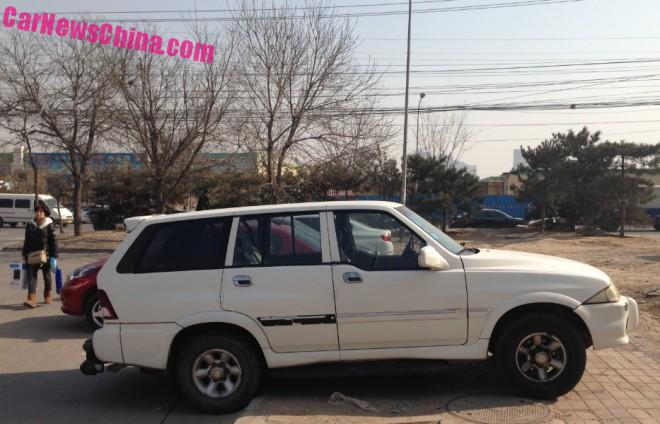 Waist line goes hip just before the B-pillar. The Musso, meaning 'rhinoceros' in South Korean, was designed by Briton Ken Greenley and received the Auto Design Award from the 1994 Birmingham Auto Show (for what it is worth today). It is certainly an old school Big Car: 4656/1864/1735, wheelbase 2630.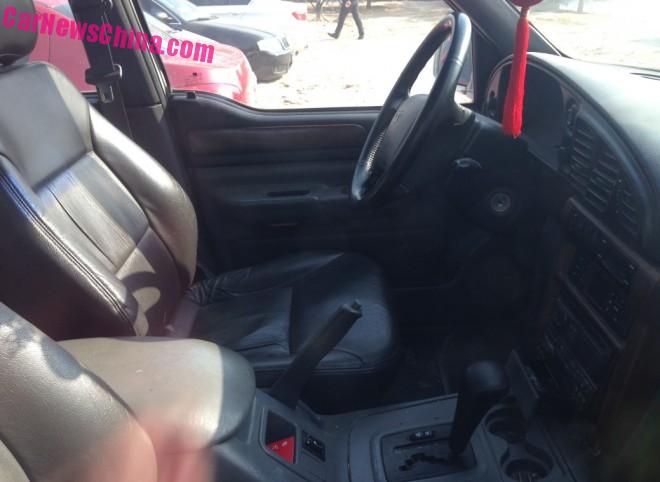 The interior was in a surprisingly good shape. Leather seats a bit worn bit surely not too much. Fake wood in the center console holding on. Radio-CD set period original. The 290SR was powered by a five-cylinder in-line diesel, and that makes it an even more special car as diesel engines are normally very forbidden in passenger cars in the big cities in China.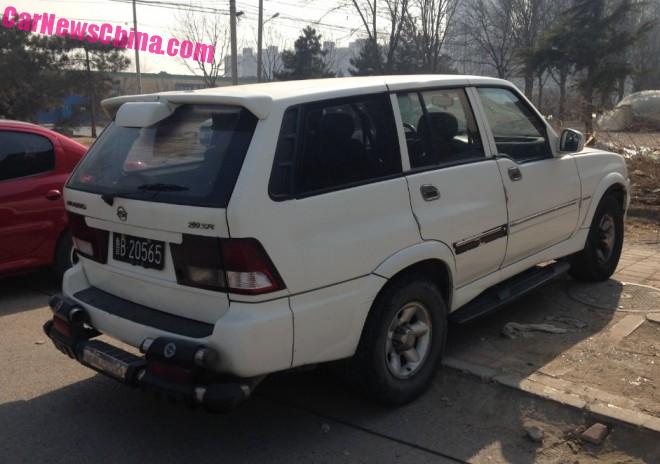 Rear bumper very Chinese-after market. The 1993-2005 Musso was never officially imported into China so how this Shandong car ended up in the capital exactly is a mystery. Black plates indicate the vehicle was once owned by a foreign-owned company which were allowed to import their own cars (for company use) from the early 1980's until the late 1990's. It is however also perfectly possible that this Musso was smuggled in by boat from South Korea to Shandong Province, a very popular smuzzy route at the time.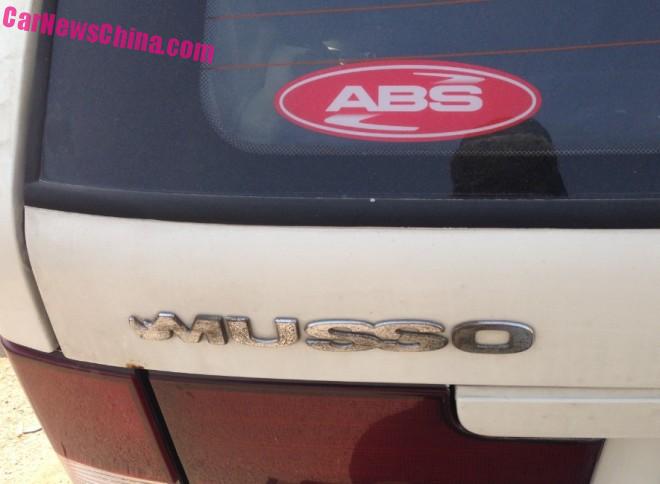 The Musso; with ABS.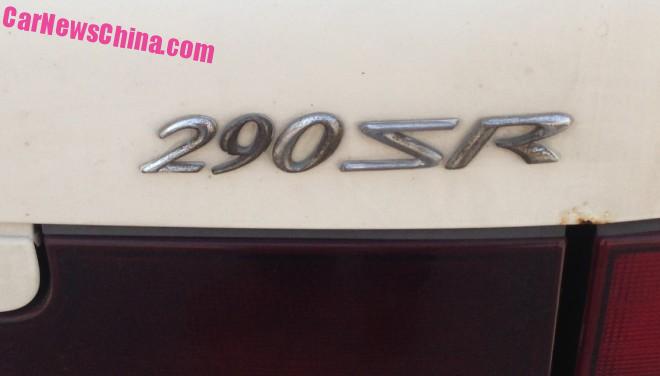 SR was a mid-level trim level. Note fuzzy hook in rear light, looking great, costing shitloads.