A very sleek SsangYong Chairman limousine, Spotted in China in the great city of Shanghai by Reader Antoine Chalendard, thank you for the pictures! The Chairman is painted in silver gray which is a very rare color as 99% of these giant Korean cars are painted in black. This particular Chairman is a facelifted first generation example, recognizable by its wild headlight design.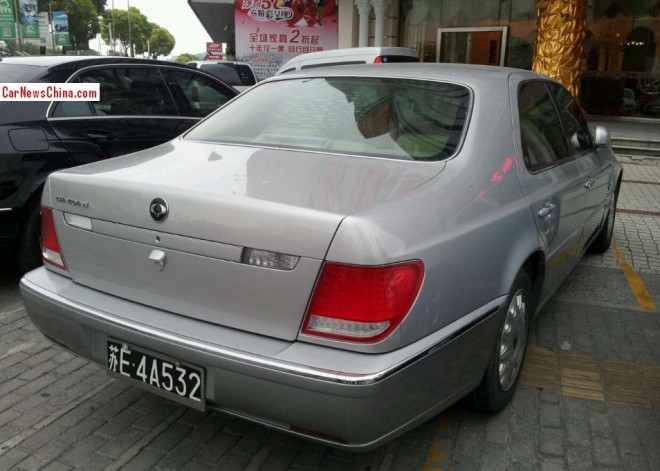 Production started in 2005 and continued until 2008. The first generation Chairman is based on the ancient 1985-1996 Mercedes-Benz W124 sedan. All the engines are Benz as well: a 2.3 with 148hp, a 2.8 with 194hp, and a 3.2 l6 with 220hp. Only in 2007 did SsangYong finally introduce its own engine, a 3.6 l6 with a very neat 275hp. Sadly the Chairman was never a great success and seeing one outside Korea is rather special.
Earlier on we met the giant Chairman CM600L and the slightly shorter Chairman CM.