A badly burning Bentley Flying Spur, seen in the great city of Yiwu in Zhejiang Province. According to local media the accident was a case of 'spontaneous combustion', meaning there was no crash or other external bad involved. The fire apparently started in the engine bay close to the fire wall, and then spread quickly to the passenger compartment.
The whole engine bay is burned black, and even the body seems damaged. This fire was a hot one. Interestingly, this burning Bentley is already the third we see in China. Earlier on we saw a Continental GT and a Continental GT Convertible catch fire in very similar ways, with the fire starting in the engine bay each time. Does Bentley has a fiery problem on its hands in China?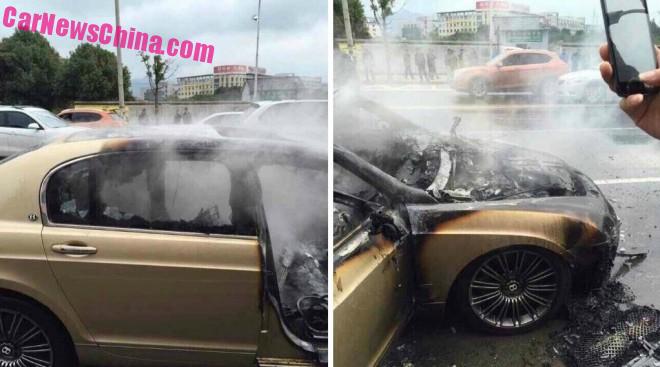 The fire was unstoppable and spread all the way to the rear passenger compartment. Fortunately all passengers could get out safely. Sadly however, the Bentley seems beyond repair, and so the owner won't be happy man. The Flying Spur is a costly car in China. Price starts at 3.19 million yuan for the base V8 and ends at 4.35 million for the W12 Speed ($508.000 – 692.000).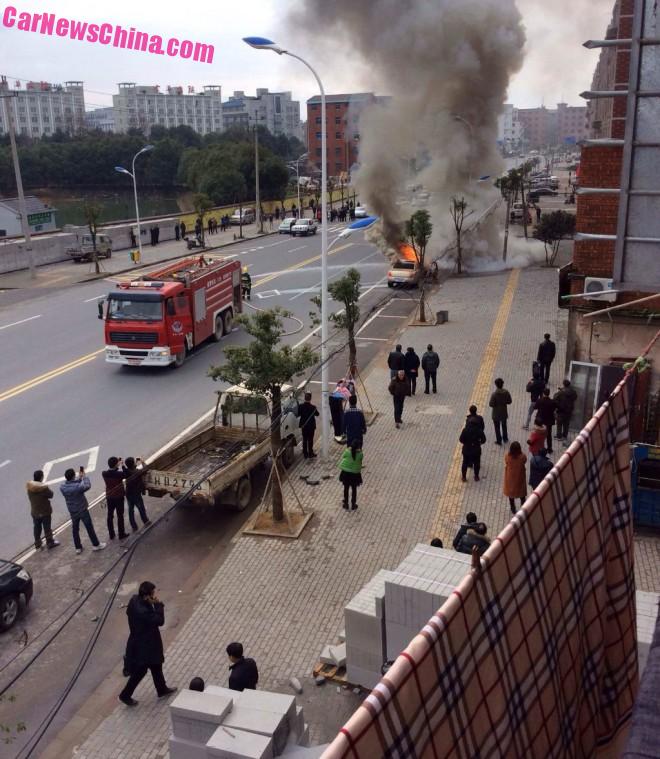 Thick brown smoke and a large fire engine doing not much. Note Burberry patterned cloth on the left.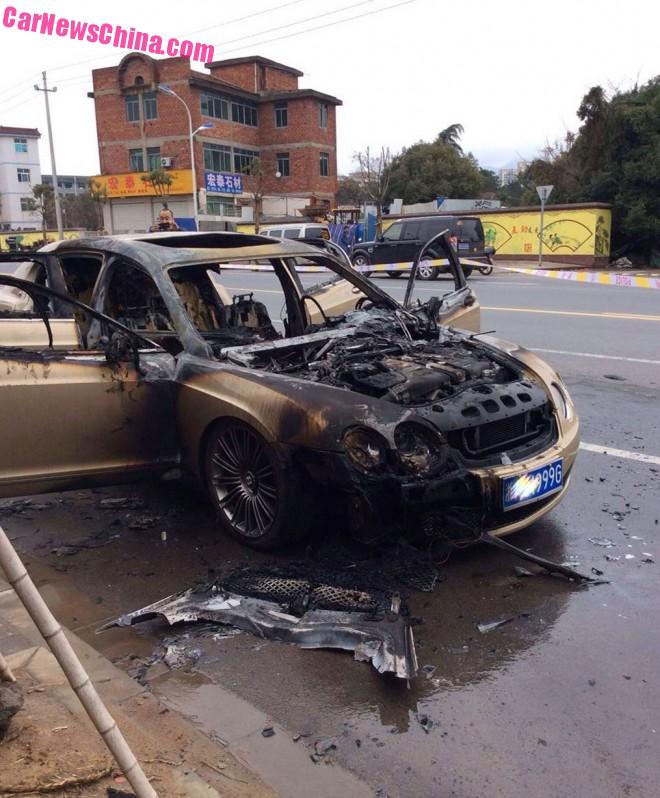 Grille melted to the ground.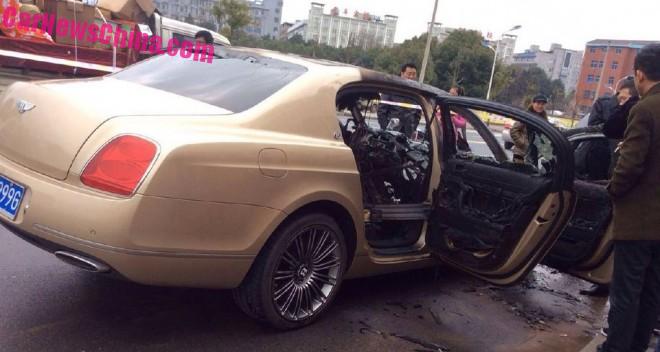 Whatever was in the boot seems safe.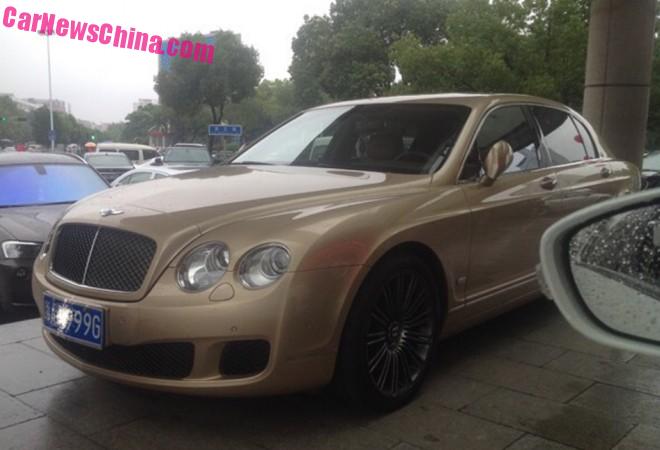 The same car during better times.