This is the new Xin Longma Qiteng EX80 mini MPV, ready for its debut on the Shanghai Auto Show in April and launch on the Chinese car market in the second half of the year. Price will start around 70.000 yuan and end just under a hundred. Designers had a good look at Wuling but the EX80 seems just original enough.
Dash looks good for this kind of car. Black over beige with some fake wood in between. Dials are chromed. Medium-sized screen in the center console. The EX80 will be powered by 1.2 liter and 1.5 liter four-cylinder petrol engines, and there will also be an electric version with the same power train as the Kaiteng M70 EV.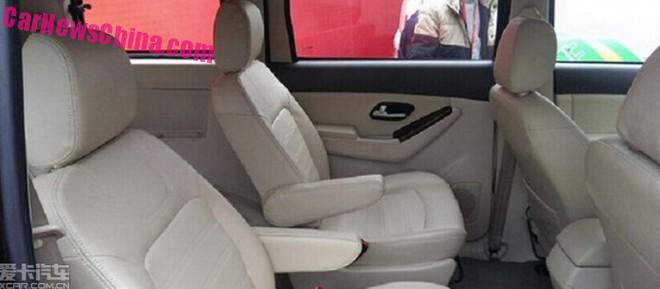 The EX80 will be available with two seat-configurations: a 2+3 five-seater or a 2+2+3 seven-seater, as seen here on this photo.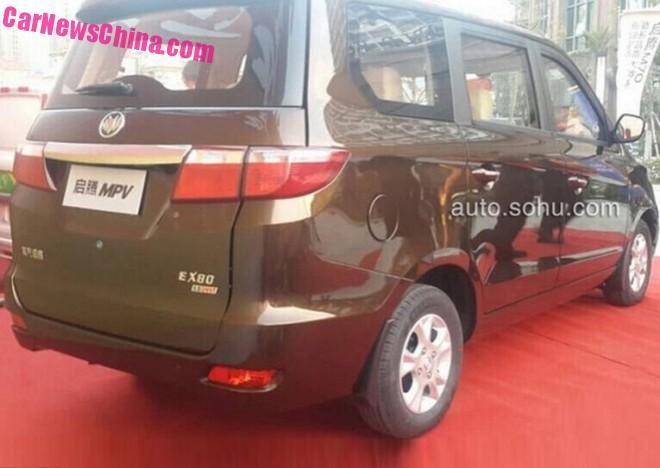 The market for mini MPV's is fast becoming the new battleground to be. More and more car buyers prefer the space and practicality of an MPV over a similarly priced sedan. Even these relatively small mini MPV's can carry five adults plus luggage in comfort, and most car makers also offer seven-seats variants with a longer wheelbase.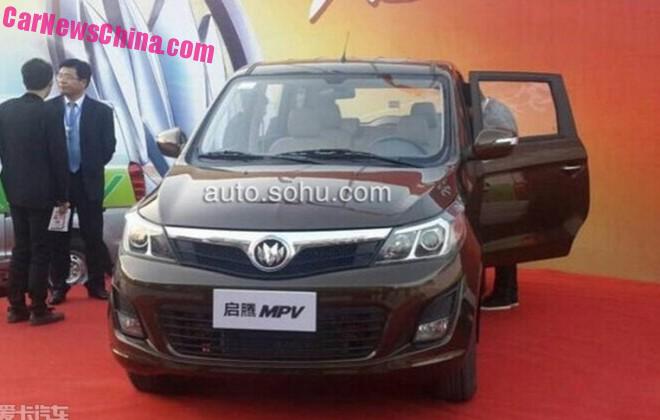 Headlights in LED-style and a fat chromed bar in the grille.
Xin Longma is a new car brand under the Fujian Group, a large automotive conglomerate that also has large stakes in SoutEast Automotive, van maker Fujian-Benz, and bus maker King Long. The brand recently announced an English for the Qiteng minivan series: Keyton.