This is the new Xin Longma Kaiteng M70 EV, an electric minivan for China based on the petrol-powered Kaiteng M70 that was launched back in January. The M70 EV will be launched in early 2015,  the first all-electric minivan to hit the Chinese car market. Price including green car subsidies from central and local governments will start around 60.000 yuan or 9650 USD.
The M70 EV is powered by an electric motor with an output of 56hp and 175nm, mated to a 99Ah lithium-ion battery. Top speed is 100 kilometer per hour and range is 190 kilometer. Charging takes eight hours on 220V or one hour on a fast charger for 80% battery. Size: 4071×1677×1902, wheelbase is 2700.
Many Chinese automakers are working on electric minivans and other small-sized electric transport vehicles. It makes a lot of sense. Most minivans are used for relatively short-distance transport within cities. They seldom go faster than 70 kilometers per hour and an average ride tops at 50 kilometer.
The second largest market for minivans is the endless Chinese countryside where farmers (ab)use the vehicles to transport everything ranging from cows to coal, driving longer distances on mountainous and crappy roads. Here an EV makes less sense, but some smart farmers might be tempted if fuel prices continue to go up.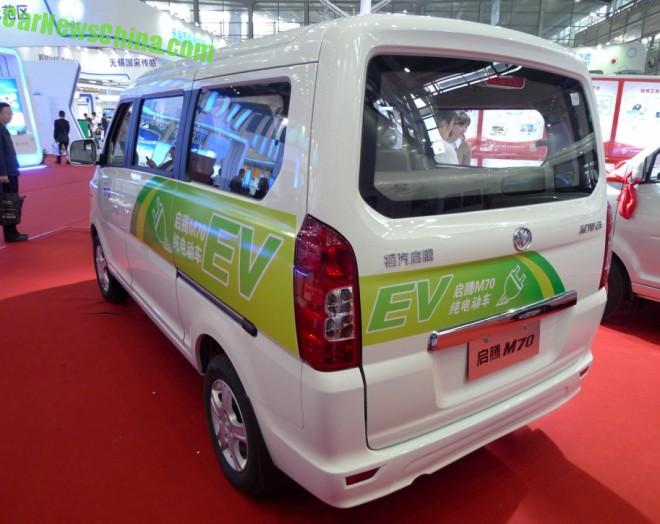 Xin Longma is a new car brand under the Fujian Group, a large automotive conglomerate that also has large stakes in SoutEast Automotive, van maker Fujian-Benz, and bus maker King Long. The brand recently announced an English for the Kaiteng minivan series: Keyton.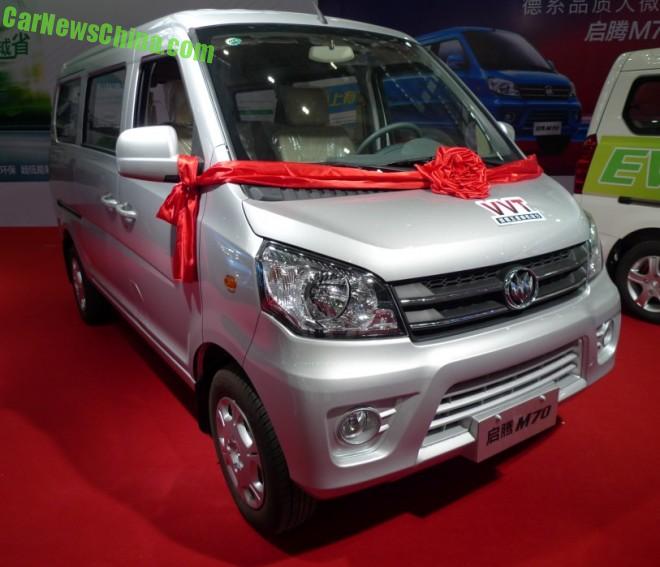 This is the petrol-powered Kaiteng M70. Price starts at 35.900 yuan and ends at 45.900 yuan. Power comes from a 1.2 liter four-cylinder petrol engine with 91hp and 118nm, mated to a 5-speed manual.