A very dusty Kia Concord sedan, Spotted in China in Wangjing District in Beijing. The poor Kia was in a very sorry shape, looking more wreck than a car, without a grille and with broken windows. When I approached the vehicle a man popped up from behind the white minivan and asked me whether I wanted to buy the Kia, which was owned by his friend. So I inquired about the engine, and he laughed, and I passed.
The interior was used for firing firework during the recent Chinese New Year celebrations. The Concord survived, but the window did not. Puma print seat covers very good. Manual gearbox there.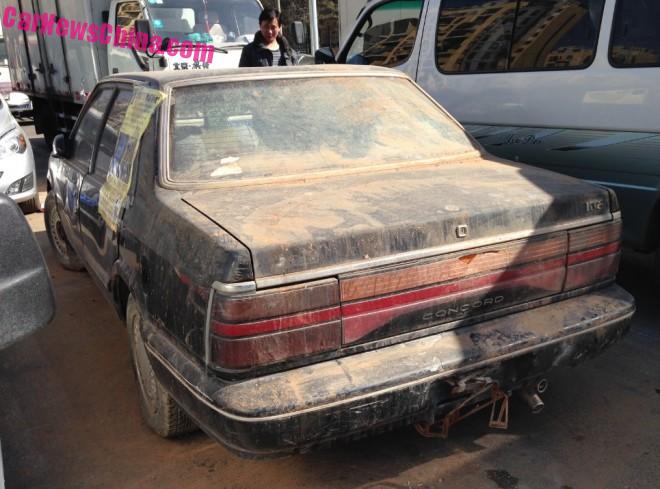 The Kia Concord was manufactured from 1987 until 1994. It was based on the third generation Mazda Capella (also known as the second generation Mazda 626), which was made from 1982 until 1987. After production ended in Japan Mazda sold on the tooling and other equipment to Kia, which was the way the Korean auto industry worked in those days.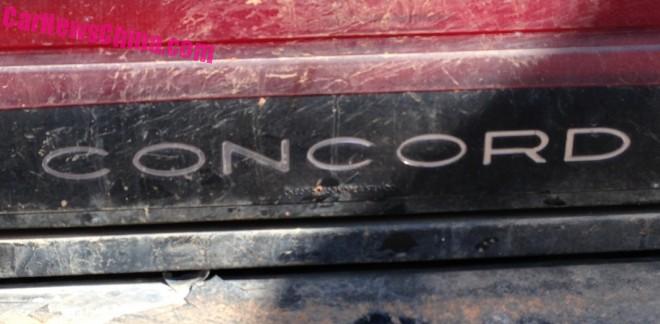 The Concord was available with various Mazda engines, including a a 95hp 1.8, a 100hp 2.0, a 110hp 2.0, and a top-of-the-line 139hp 'DOHC' 2.0. The engines were mated to either a five-speed manual, a three-speed automatic, or a four-speed automatic.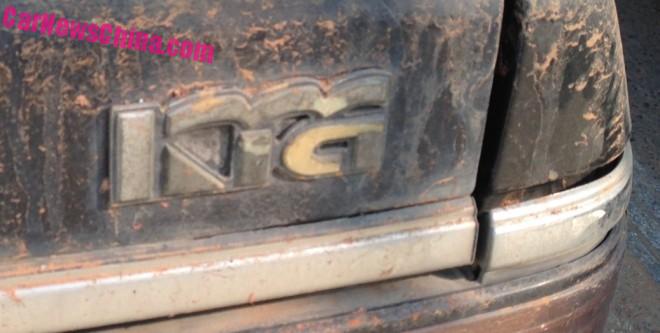 The 1980's Kia logo.
The Concord was never officially exported to China and this is the very first example I have ever seen in China. Wangjing is home to a large South Korean population, so rare Korean cars are not unusual there. This Concord was likely once privately imported by a Korean expat, but it must have been hard to maintain as parts and expertise are hard to get in Beijing.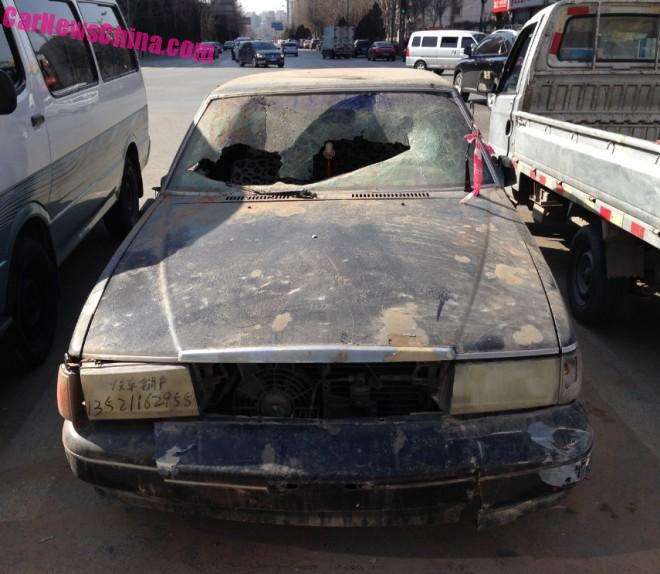 This Concord won't fly anywhere anytime soon…