Meet the beautiful Wanda QY5021 Electric Minivan, a new low-speed electric vehicle (LSEV) from China, seen last week on the Shandong EV Expo  (intro) in Jinan City. The Wanda QY5021 comes with a spunkyfunky design featuring large headlights, LED-like strips in the bumper, huge black mirrors, and sporty shiny five spoke alloys.
The Wanda QY5021 Electric Minivan is developed for distribution within cities, or for transport within large public places such as parks and shopping malls. This segment of the LSEV market is very promising as electric makes a lot of sense. Most car won't drive more than a hundred kilometer a day and they can charge at night when they are not needed anyway. Staff on the stand told me the company has already sold a few hundred of these cars to postal (here) and courier services in various cities. Price starts around 22.000 yuan or 3220 USD.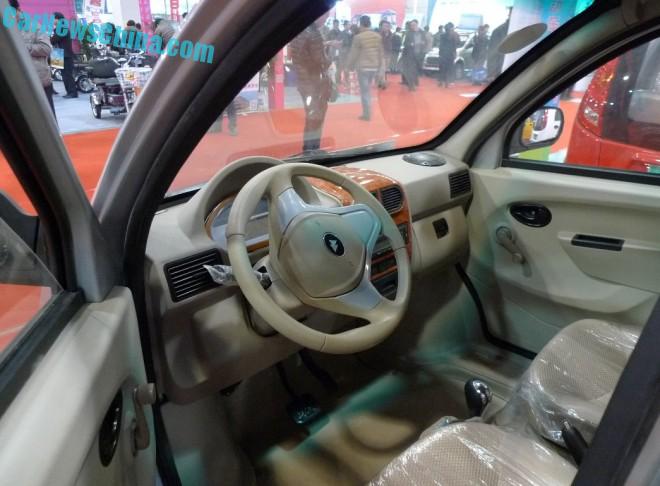 The interior is basic but well-put together. Instrument panel is digital and surrounded by a plastic-wood strip. More wood ib the center console. The stereo can play MP3 via a USB port. This was apparently a new thingy in LSEV land, many manufacturers proudly pointed at their USB connectivity systematics.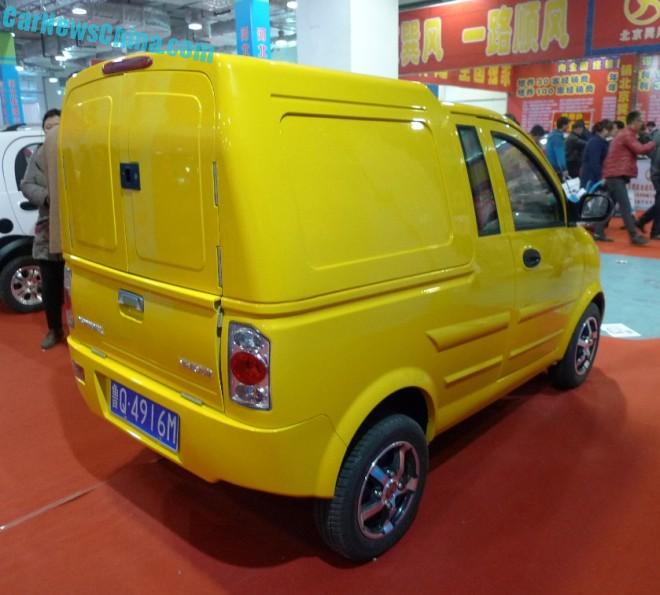 The Wanda QY5021 Electric Minivan is powered by a 4Kw electric motor, mated to a lead-acid battery. Top speed is 50 kilometer per hour and 120 kilometer. It is small enough for the smallest streets: 2485/1387/1650, wheelbase is 1840 and curb weight is 596 kilo. Max load is 300 kilo. All specs as claimed by the manufacturer.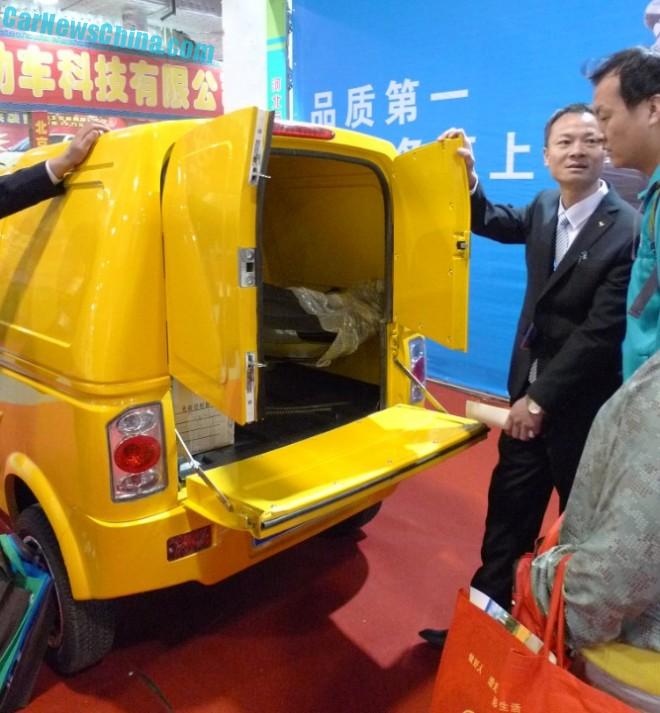 Opening up.
The Wanda QY5021 Electric Minivan is manufactured by a company called Renqui Wanda Electric Bicycle Corporation (web), based in the great city of Renqui in Hebei Province. As the name implies the company started with making bicycles, moved on to electric bicycles, tricycles, (how many on a truck?) electric tricycles (born to be wild), and then to electric cars, including a series of those wuzzy side-open police vehicles.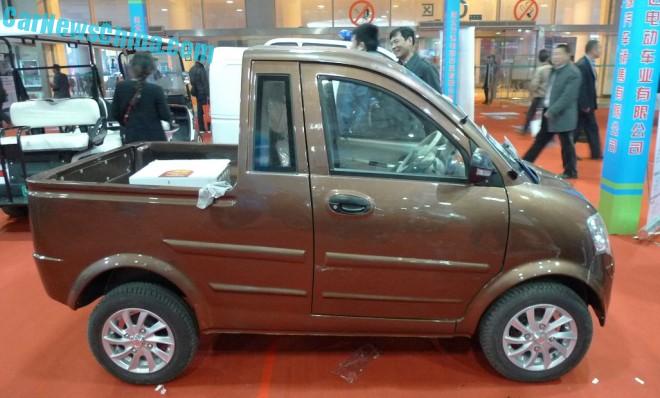 They also had a pickup truck version, in brown. They said it was a prototype, with production slated to start later this year.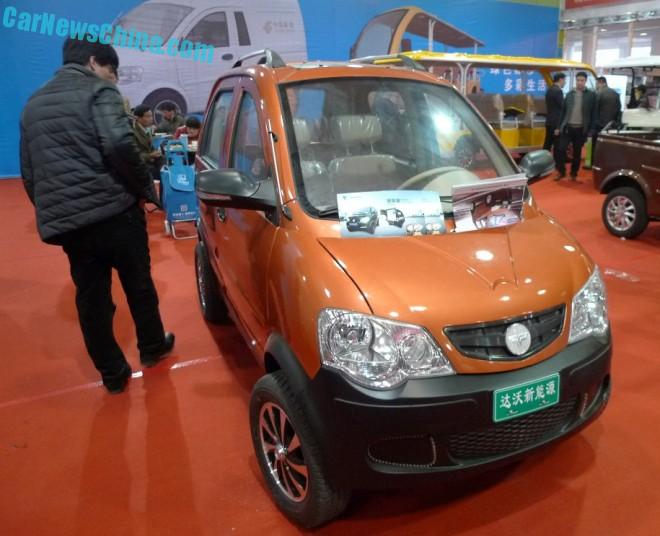 And this is the original passenger car where they are all based on. It is called the Chaoyue II and seats four in some comfort.