This is the Tuhaojin, China's first 3D Printed Car, seen here on its debut in the sunny city of Sanya in Hainan Province. We and local media alike are puzzled by the name, Tuhaojin (土豪金), is best translated as 'Golden Local Tyrant'. Design seems inspired by beach buggy's, which fits Sanya perfectly well as it is the most popular beach-holiday destination in China.
The Tuhaojin was printed by a local company called Sanya Sea High 3D Technology Corporation (web), specialized in all sorts of 3D printing designs. The body of the Tuhaojin is made entirely of composite material and weighs about 500 kilo. The vehicle is powered by an electric motor, and the platform was sourced from an electric-car maker.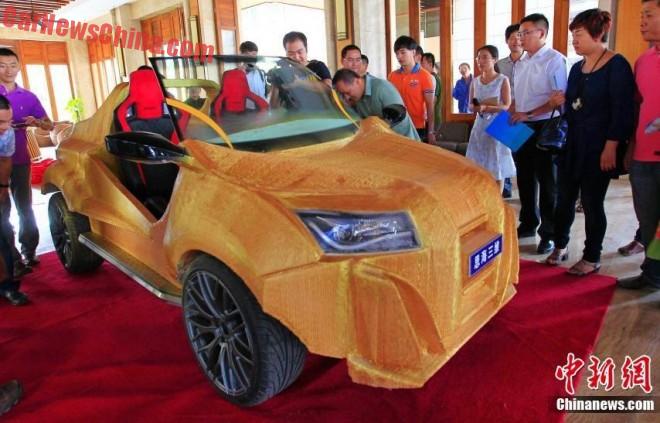 The company says it took only a month to bring the Tuhaojin from design to assembly, and that the actual 3D printing of the body just took five days. One could almost with they took a little longer, especially for designing the front end.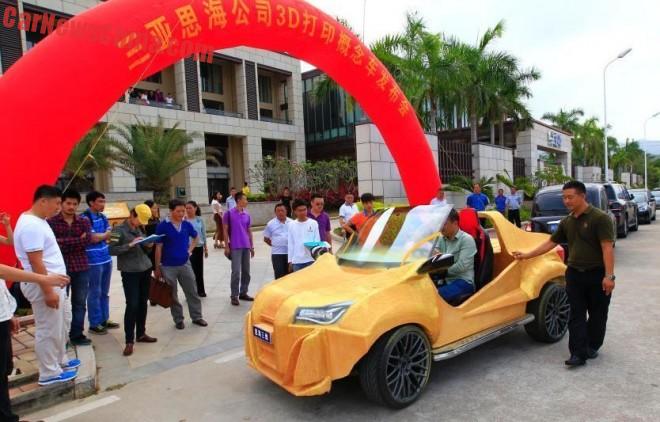 The side looks kinda cool with side bars and wide wheel arches, holding super sized wheels.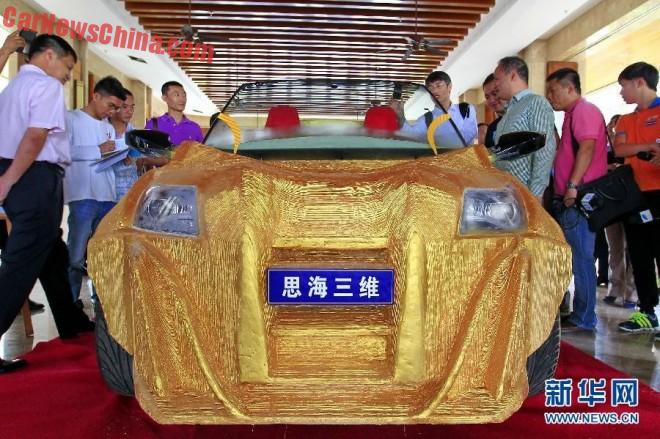 Still, it is the first 3D printed car and that in itself is a major step. More to come for sure…