This is the the Dexing Jinniu, a new low-speed electric vehicle (LSEV) from China, seen last month on the Shandong EV Expo (intro) in Jinan City. The Dexing Jinniu is a four-wheel four-door electric mini car, featuring a Mini-like grille, blue headlights reminiscent of the Smart ForSpeed concept (already cloned once), a tall greenhouse, an endless windshield with a single wiper, and sporty multispoke alloys.
The lights are really a work of art, matching blue with orange for an almost psychedelic effect. I stood there looking for a while…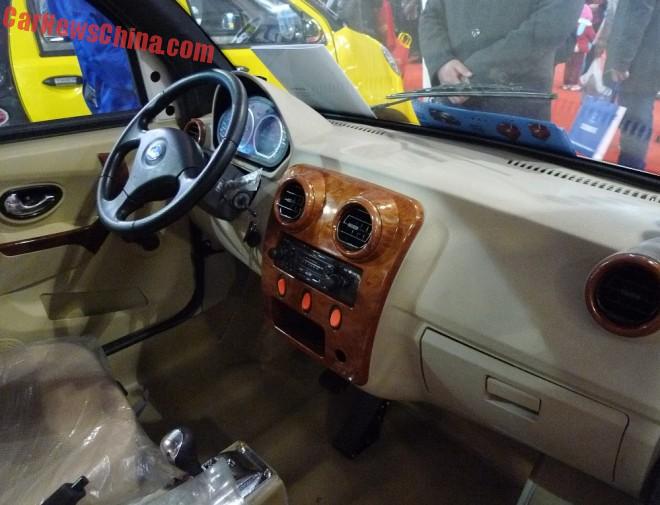 The interior is all right for the segment, with a nicely plastic-wooded center console, round air vents, a sporty steering wheel, and a partly-digital instrument binnacle. The drive-selector is located on the floor just in front of the front seats and stands on a nicely chromed platform.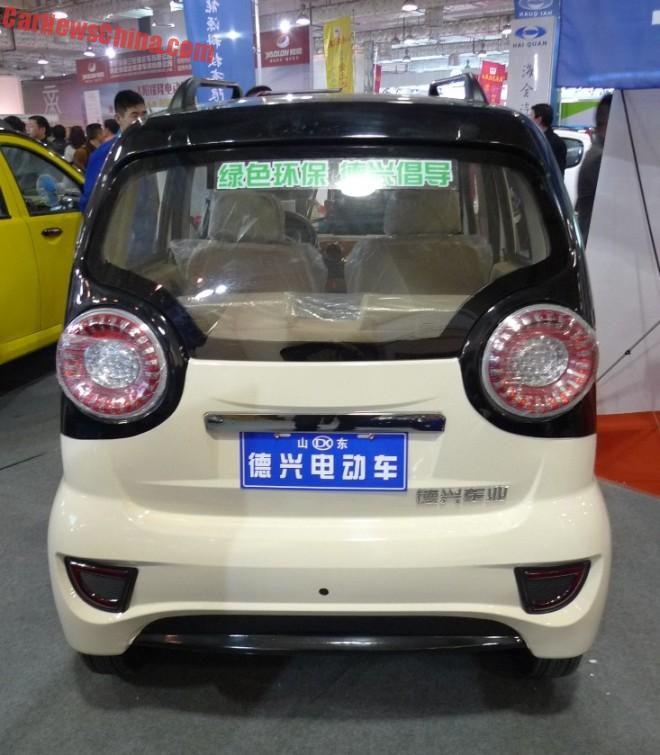 The taillights are very ForSpeed again, and huge. Rear window large and low for impressive visibility from within. The Dexing Jinniu is powered by a tiny electric motor with an output of 1.5Kw, sending power to the rear wheel.s Battery is 12V/130Ah lead-acid. Top speed is 40 kilometer per hour and range is 100 kilometer. Charging takes ten hours on 220V. Smaller than a Smart: 2590/1290/1500, wheelbase is 1900 and weight is 560 kilo. All specs as claimed by the manufacturer. Price for all this pretty:  11.800 yuan or 1913 USD. The vehicle was available for immediate purchase right off the show's floor.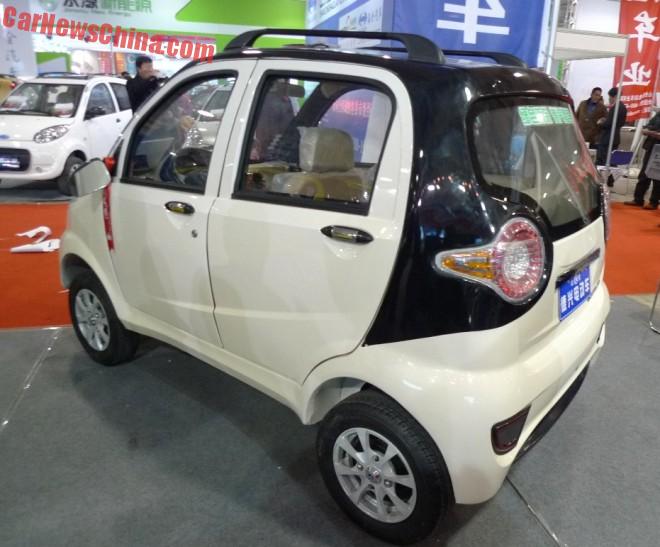 Two-tone paint, usable roof rails, and mirrors in and odd angle.
The Dexing Jinniu is manufactured by a company called Shandong Wucheng Dexing Vehicle Industry (web), based in Wucheng County in Shandong Province. The company makes a wide range of small electric vehicles including the Xiao Baoma (lit.: Little BMW), the Xin Yueyue, and the mad Kaka, which sadly wasn't on show.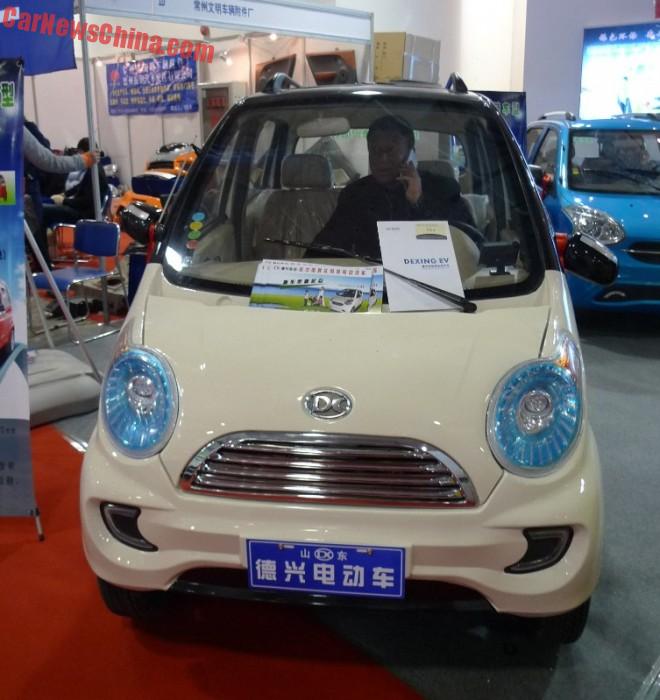 Making a phone call in an electric Mini with blue Smart-concept lights; only in China.