The new  Qoros 2 SUV PHEV Concept has been launched on the 2015 Shanghai Auto Show, featuring a daring front with an all-black grille flanked by interesting all-black headlights. Wheels are very racy, with matte gray alloys and red brakes.
The Qoros 2 SUV PHEV Concept previews the vehicle-so-far-known as the Qoros XQ3 SUV, which is scheduled for launch on the Chinese car market in the fourth quarter of this year. The concept is 'powered' by a fancy plug-in hybrid system centered around a new 1.8 liter turbocharged four-cylinder petrol engine. The production version won't get that, but it will get the 1.8 turbo and also a 1.6 turbo.
The production version will be based on a stretched variant of the platform that also underpins the Qoros 3 Hatch and the Qoros 3 Sedan.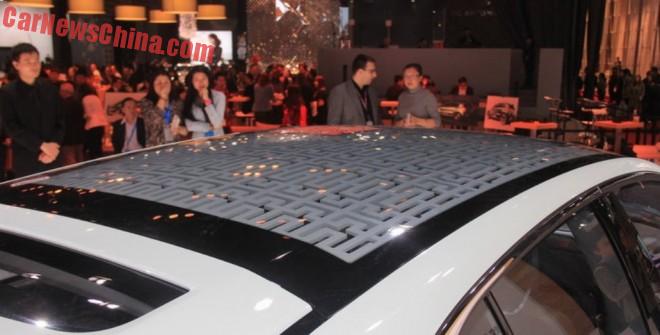 Fantastic roof design inspired by traditional Chinese woodwork. Beautiful.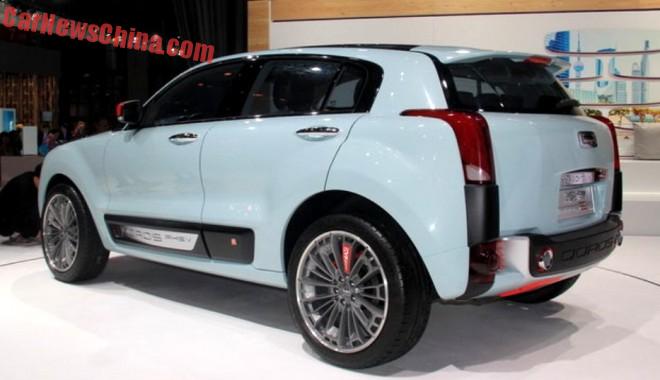 Short rear overhang makes for a very sporty stance. Rear lights slope over the fenders, creating tiny tail fins.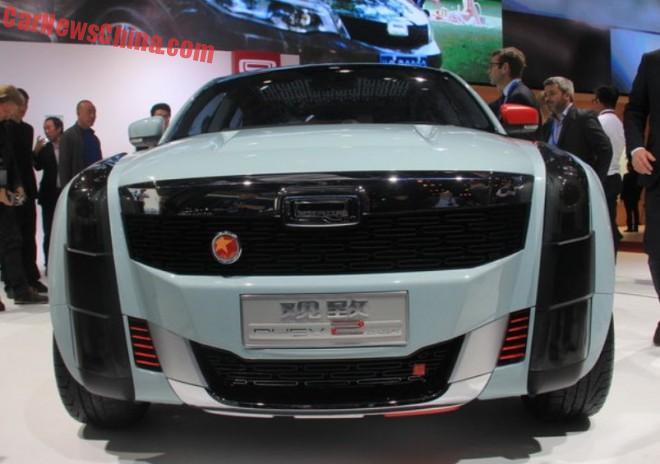 Chinese flag on the grille. One mirror in red and one in blue. Red air vents in the bumper. Would be a great looking car if it could get rid of all that black at the front.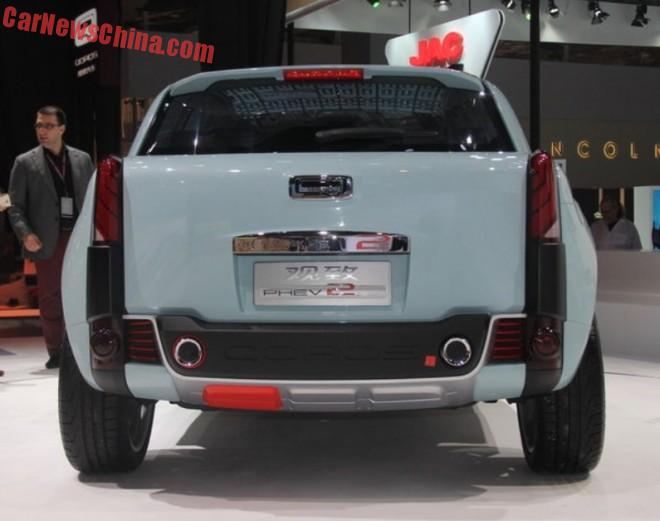 More playing around with the red paint. Left exhaust pipe surrounded by red rim. Red square under left piper. Small red square next to right pipe. Wheels oddly chambered. But the taillights look great.