The Beijing Auto Senova CC has been launched on the Chinese car market, and we are happy to report it looks almost as outrageous as the concept car. Fatass body kit with fiery red stripes, big air intakes, a low front spoiler, darkened windows, a big wing at the back, and super sporty matte gray alloys. And it is all standard!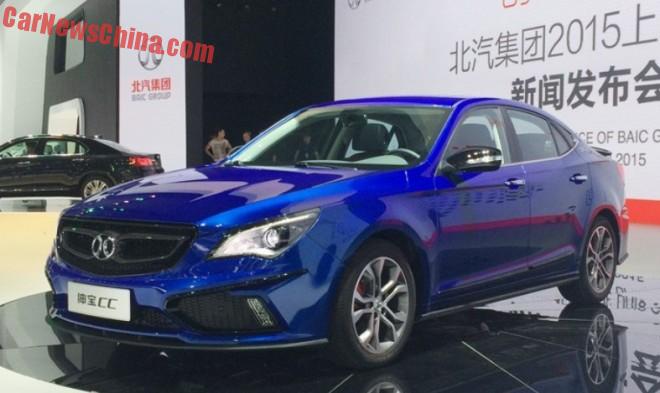 Slightly less impressive in blue with black striping, but still very speedy.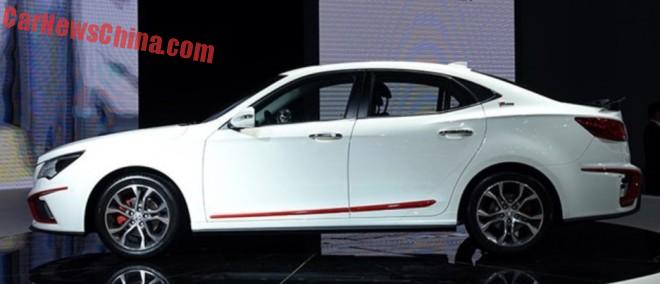 The Senova CC is an extra sporty variant of the Beijing Auto Senova D60. The name 'CC' might indicate it has a special coupe-like body of some sorts, but it doesn't. Basic design is exactly the same as the base D60, which is based on the second-generation Saab 9-3.
Beijing Auto bought the rights to the Saab 9-3 and Saab 9-5 from GM in 2009. The deal included the Saab-developed 2.0 turbo and 2.3 turbo four-cylinder petrol engines.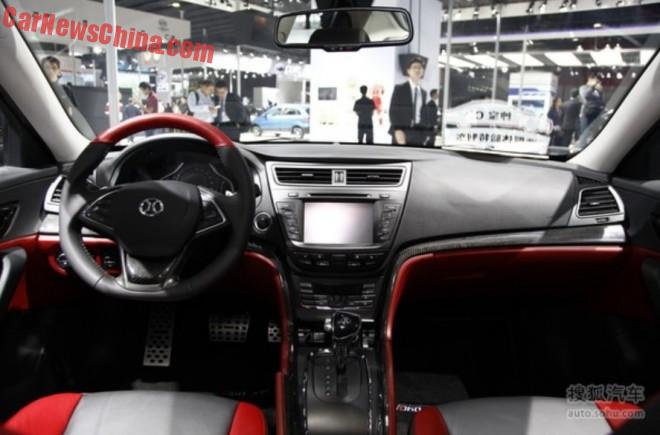 Interior very racy as well, with a lot more of the red stuff and perforated pedals.
The Senova CC is available with two four-cylinder petrol engines: the first is a 1.8 liter turbo with 177hp and 240nm, this engine is also used in the base D60. The second engine is much more interesting for it is the said Saab 2.0 turbo, here with an output of 204hp and 270nm. It is the first time that Senova is using this engine in the D60-series. For now it is exclusive for the CC but later on it will become available in the base D60 as well.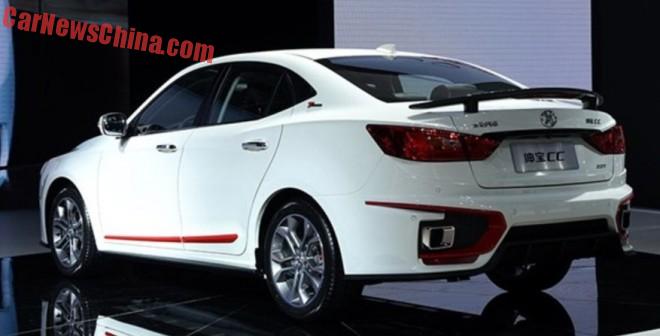 Big wing and an interesting rear bumper, with two fake air vents with red panels and square-shaped exhaust tips.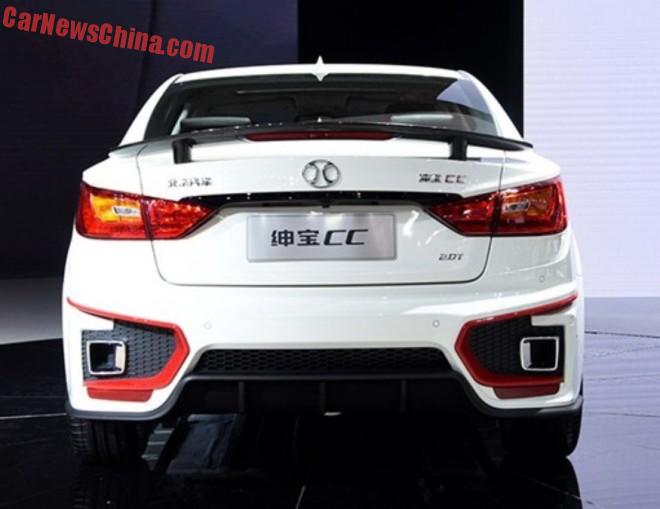 2.0T badge on the right. Diffuser in the lower bumper. The wing is kinda odd; in banana-shape instead of straight.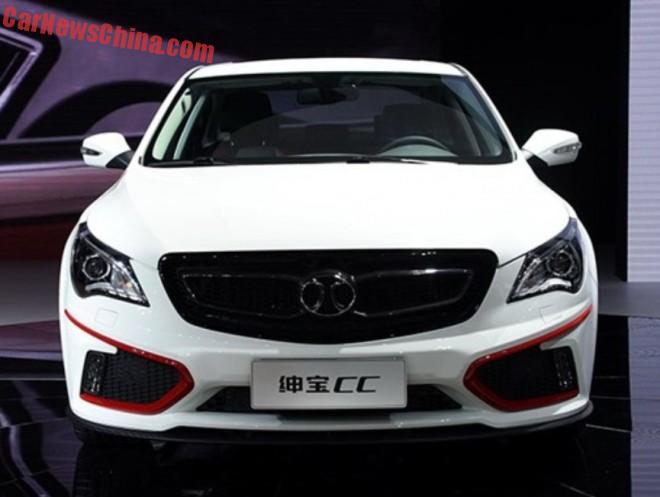 Typical Senova grille the same as on base car, But otherwise there can be no doubt, this is the Beijing Auto Senova CC.