A very badass Jeep Wrangler rock crawler, Spotted in China in the great city of Shanghai by Reader Pinut 187, thank you for the pictures! The good Jeep is wrapped in matte black and modified to the max  with a raised suspension, super large tires, a bull bar, matte gray wheel arch extensions, and a black soft top.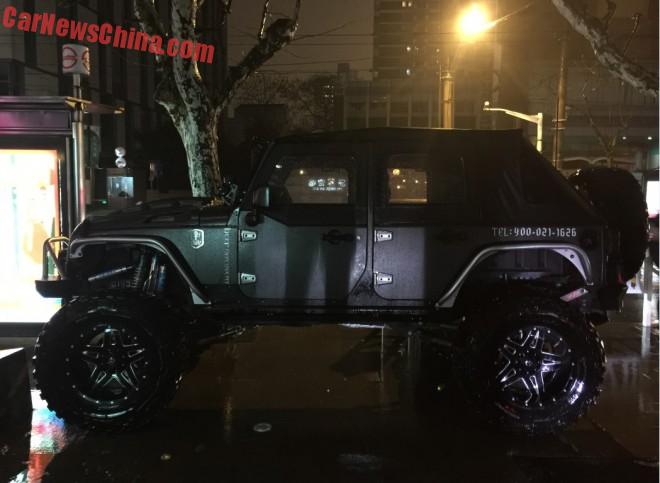 Doors with matte chrome hinges. Wheels with five-spoke alloys.
Rock crawling is an extreme form of off road driving, usually with heavily modified 4×4 vehicles. Rock crawling is about slow-speed, careful and precise driving, and high torque generated through large gear reductions in the vehicles drivetrain. Rock crawlers often drive up, down and across obstacles that would appear impassable. It is a mighty popular form of sport in the United States, but virtually unknown in China, were most off-roading is about racing.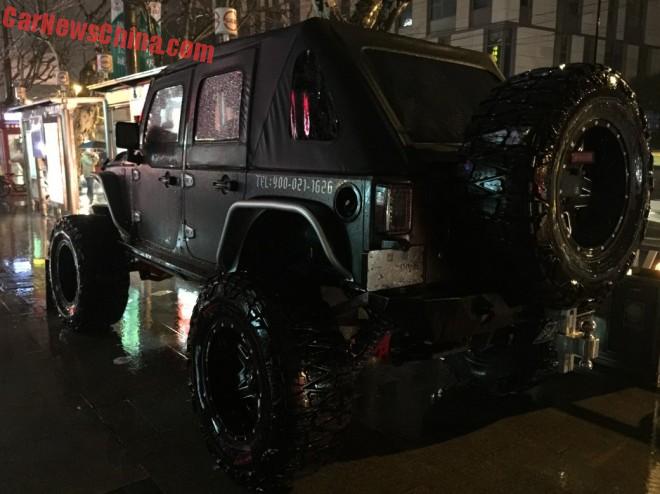 That giant spare wheel can't bee too good for the balance of the car, but it looks very impressive.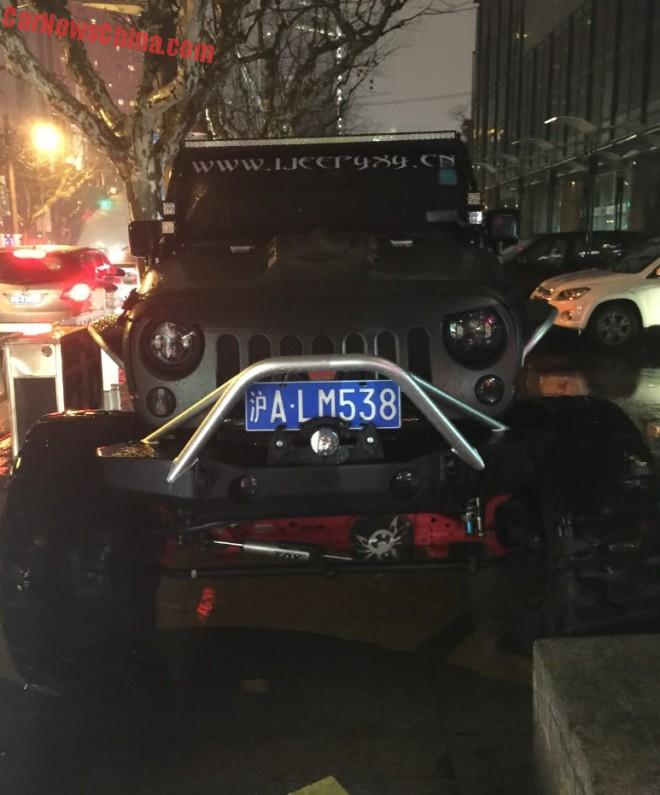 Wheels are at least half a meter wide, each! License plate on the bull bar is either fake or from another car; this kind of vehicles can normally not be registered in China and are thus not allowed on the road. Too bad indeed, because cars like this monster Jeep can do miracles to traffic jams.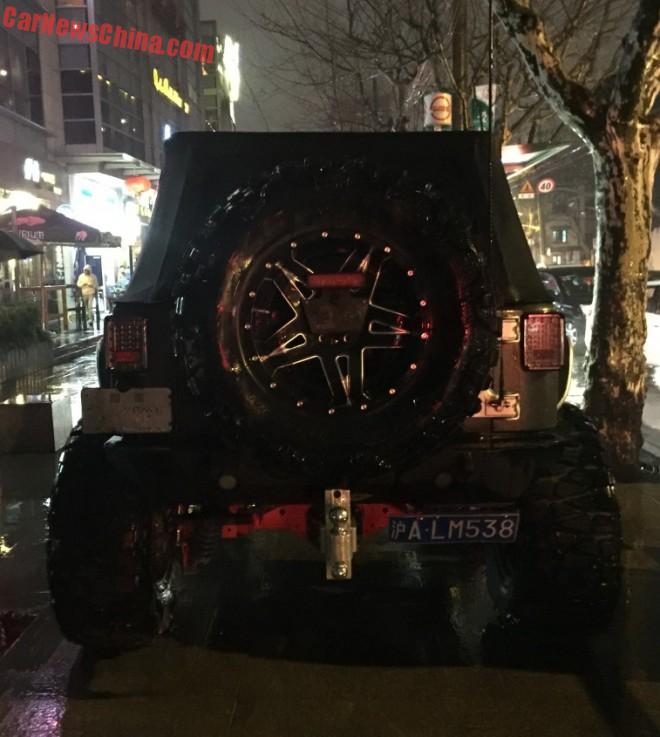 Hook for a boat.